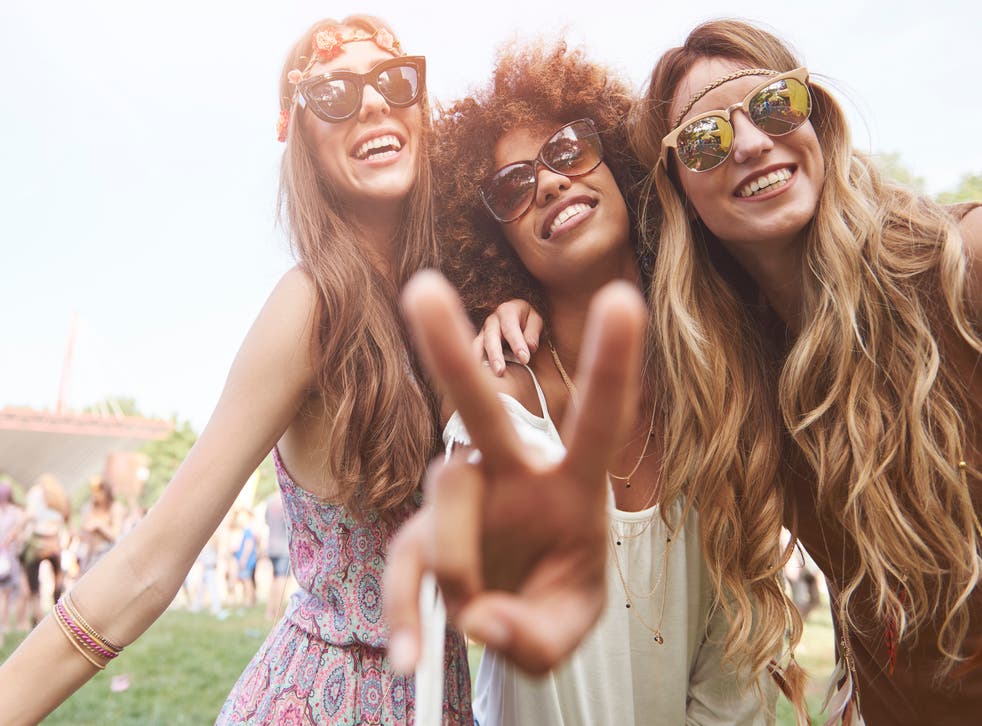 5 of the best wellness festivals to visit this summer to release your inner yogi
Swap late night partying for sunrise yoga
The wellness trend shows no sign of abating, with more and more people taking time out of their busy schedules to practice yoga, meditation, and adopt plant-based diets.
But when temperatures increase and happy hour rings, it's easy to reject self-care and grab a tent, packs of biodegradable glitter, and head to the UK's most renowned festivals for the weekend.
In recent weeks, music lovers have danced to tunes from Kylie Minogue, Foals, and Lizzo at Glastonbury, sipped old ice-cold ciders under the trees at Latitude Festival, and caught a bit too much sun at the likes of Primavera Sound and Nos.
However, there often comes a time when you feel like eschewing high-octane hedonism and hangovers in favour of retreats that promise a weekend of fitness, healthy eating, and classes focused on self-care.
After all, there's only so many late nights, alcohol, and knee-bopping a person can physically handle, right?
The 20 best UK festivals for 2019

Show all 20
This year, the UK welcomes back several of its most beloved outdoor wellness festivals, promising attendees days (and nights) packed with supper clubs, yoga classes, and, yes, even gong baths.
So which ones are worth the schlep?
1) Wilderness festival
Nestled in Cornbury Park in Oxfordshire, Wilderness is known as one of the UK's best wellness retreats.
The festival's schedule suits environment, art, food, and music lovers alike with its wide range of activities, performances, and edible delights.
For those wanting to enrich the mind, head to one of the festival's comedy nights, choir performances, and debates asking questions such as "Is monogamy dead?" and "What it is like to be sex workers in a post-Sesta/Fosta world?"
While some may head to stages to sing along to Robyn, Bombay Bicycle Club and Groove Armada, others can wander to the site's lakeside spa, pilates classes, massages, and barre workouts. Other activities on offer include paddleboard yoga, horseriding, climbing, axe throwing, and wild swimming.
Details: 1-4 August, tickets start at £179.50. Find out more information here
2) Wanderlust 108 London
Taking a run at dawn with hundreds of sweaty festivalgoers might not sound like the most appealing way to start the day, but that is probably because you haven't been to Wanderlust.
This summer, fitness lovers are invited to head down to this London-based festival which is known as a "mindfulness triathlon". Each morning, the event consists of a five-kilometre run, a 75-minute yoga session, and a 25-minute guided meditation session, with several other activities interspersed throughout the day's busy schedule to help attendees relax, unwind and stretch the mind and body.
Aerial yoga, slacklining, hula hooping, and cooking demonstrations are just some of the activities at the festival. There are also talks from bestselling authors, medical and wellness experts including yoga instructor Hannah Barrett and clinical cannabinoid medicine expert Dr Dani Gordon.
Details: 27 July, tickets start at £15.75 Find out more information here.
3) Happy Place Festival
With a name like "happy place", you'll find it hard not to be beaming with a wide smile after a weekend spent at this mindfulness festival.
Earlier this year, broadcaster Fearne Cotton announced she had teamed up with skincare brand Rituals to host her first summer festival which is dedicated to "simple joy" and helping attendees "unlock that inner happiness".
Taking place at Chiswick House in London and Tatton Park in Cheshire over two weekends, those interested in psychological and physical wellbeing will be able to hear talks from bestselling authors Bryony Gordon, Katie Piper, Russell Brand and Poorna Bell.
They can also take part in workshops and exercise classes ranging from barrecore and facial fitness to macramé and papercutting.
Details: 3-4 August (Chiswick House), 7-8 August (Tatton Park), tickets start at £35.75. Find out more information here.
4) Soul Circus
The word "circus" conjures up images of wild animals, jugglers, and trapeze artists – but this vision couldn't be further from what's offered at Soul Circus.
Located in fields in the Cotswolds, Gloucestershire, this festival is a haven for yogis with a penchant for testing their mind and body with variations of the practice including restorative and wellness. Attendees can even twerk and body ripple while holding their Warrior II pose during immersive DJ yoga classes featuring beats from Faithless and DJ Yoda.
A glitter den, live music, arts and crafts workshops, hot tubs and saunas and child-friendly activities (think baby disco classes and kids yoga) are also in abundance at the festival.
Details: 16-18 August, Elmore, Gloucestershire, tickets start at £199. Find out more information here.
5) Verve
Whether it's a 30-minute run as the sun rises or an evening swim at your local lido, the benefits of working out outdoors know no limits.
This year, Verve festival returns and is giving visitors the chance to swap the gym showers for a forest bath at a weekend dedicated to health and nature.
In the morning, wake up with a body flow session and yin yang yoga before flexing your muscles at the festival's pilates classes and field runs. Finish the day with a candlelit gong bath where you can practise your breathing and sound meditation.
Campers will be given a stargazing map, the chance to take part in silent walks, and receive Ayurvedic face treatments and hot stone massages.
Details: 7-8 September, South Wiltshire, tickets start at £25. Find out more information here.
Join our new commenting forum
Join thought-provoking conversations, follow other Independent readers and see their replies