What is 'big dick energy' and how do you know if you have it?
Having a penis is not a prerequisite for having BDE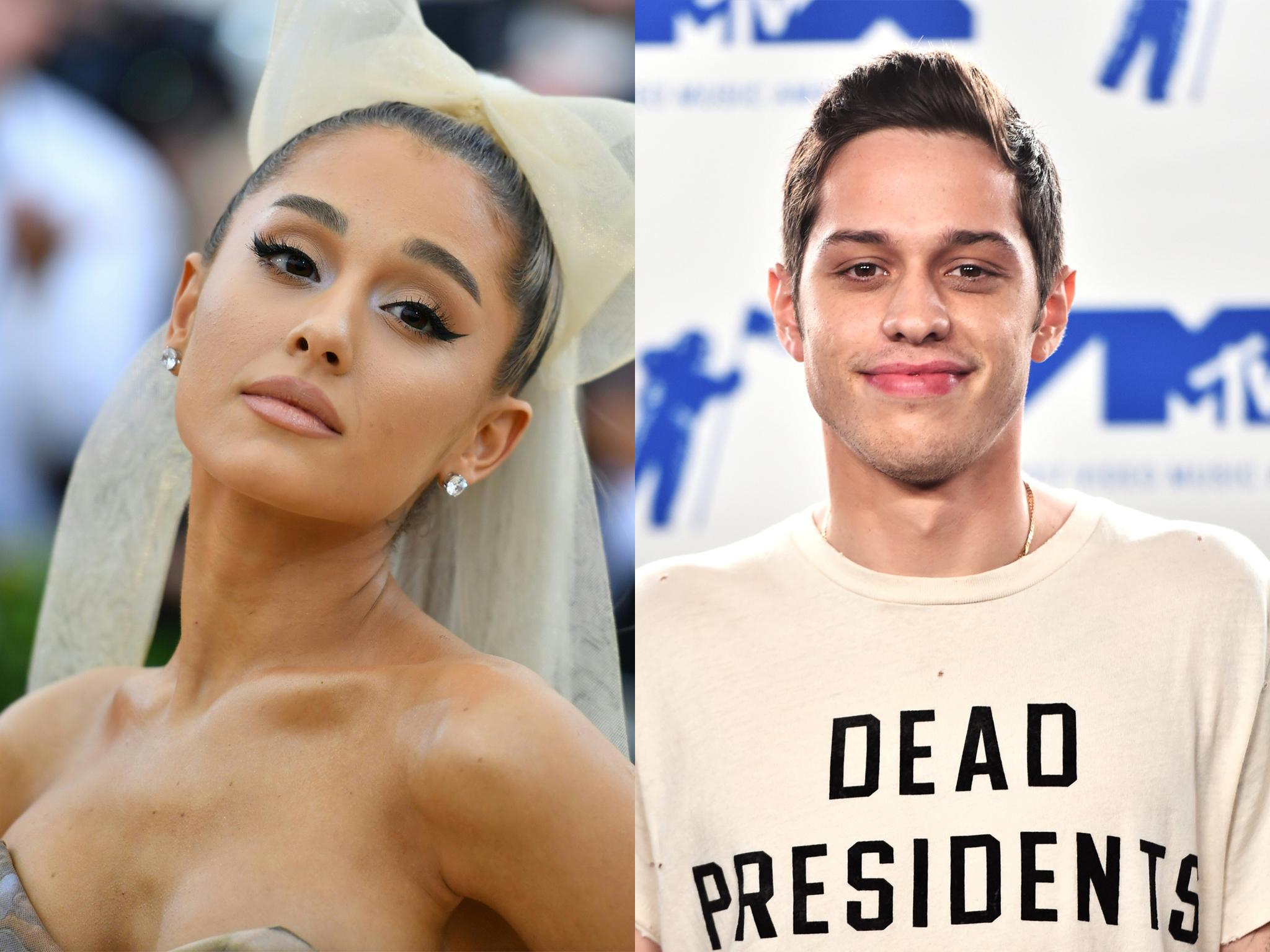 [This article was first published in 2018]
Big dick energy: while you may only have learned the name recently, you'll almost certainly be familiar with the concept.
You know it when you see it. You may even have it yourself.
It's the social media topic du jour, but what exactly is big dick energy? And how do you know if you've got it?
Here's everything you need to know.
Where did all the fuss around big dick energy - or BDE - come from?
It all kicked off when Ariana Grande reportedly tweeted (and hastily deleted) about how generously endowed her [now ex-]fiancé Pete Davidson is.
Despite Grande's deletion of the tweet, the damage had been done and Twitter was abuzz with talk about the size of Davidson's manhood.
One tweet in particular struck a nerve: "Pete Davidson is 6'3 with dark circles, exudes big dick energy, looks evil but apparently is an angel, and loves his girl publicly," wrote a woman named Tina.
And the public was in agreement. In fact, we were all wondering how no one had coined a name for BDE before.
What is big dick energy?
Naturally, there is already an Urban Dictionary definition of BDE, and that's how you know it's a Thing.
Big dick energy is described as "confidence without cockiness. It is never misplaced and it cannot be simulated. It is the sexual equivalent of writing a check for $10k knowing you got it in the bank account [sic]."
Men with BDE include Idris Elba, Chris Evans, the late Anthony Bourdain, Tom Hardy, Robert Downey Jr, The Rock and Harry Styles.
But don't be fooled into thinking you actually need to have a large penis to have BDE - you don't need to have one at all.
Yes, it's just as feasible for a woman to carry herself with big dick energy as a man. Rihanna? Brimming with BDE. Serena Williams? Lashings of the stuff. Cate Blanchett? Perhaps the biggest BDE of them all.
Of course, some have pointed out the fact that the name revolving around male genitalia may do nothing for the feminist cause or for male self-esteem, as it reinforces the connotations associated with having a sizeable penis.
How to spot big dick energy?
BDE is something you either have, or you don't. It's a quiet assurance that in some starts from birth and in others develops over time. But the crucial factor is it's low-key.
Someone with big dick energy is someone with a relaxed confidence in themselves. They're not shy or quiet, but they're not arrogant either. And they're certainly not overcompensating for anything.
If you have BDE, you might walk with a bit of an attitude - but it's not try-hard. You don't put on a cocky swagger in the hope of making a point or drawing attention to yourself, you just stride with confidence.
It's about radiating energy that draws people towards you and gives off the impression you have your life together. If you have BDE, you're probably well liked and easy to get on with. People like spending time with you. You make people feel good.
Is little dick energy also a Thing?
Quite possibly.
Whilst some have suggested that toxic masculinity is the opposite of BDE, others have proffered simply the concept of little dick energy (LDE) or even mediocre dick energy (MDE).
These people? They're arrogant, bolshy, petty, in-your-face and annoying. 
Steer clear of those afflicted with LDE and get you a partner, boss and best mate with BDE.
Join our commenting forum
Join thought-provoking conversations, follow other Independent readers and see their replies