Bill Gates trying to explain the internet in 1995
Bill Gates tried to explain to David Letterman that the internet was more useful than radio or magazines in 1995
Microsoft co-founder says internet is 'the big new thing' 
A resurfaced video of Bill Gates shows the tech entrepreneur struggling to convince David Letterman of the usefulness of the internet in 1995.
The relic offers an interesting insight into Gates dedication to the internet and the ways he overcame resistance to the concept long before it became an integrated part of day-to-day life.
In the video, Gates explains that the internet has "become a place where people are publishing information".
"So everybody can have their own homepage, companies are there, the latest information. It's wild what's going on!" he continues, adding: "You can send electronic mail to people. It is the big new thing."
In response to Gates' enthusiastic explanation of technology that would eventually become an unavoidable part of life, Letterman says: "It's easy to criticise something you don't fully understand," before doing just that.
According to Letterman, the internet was only offering uses for which there was already technology.
Telling Gates that he recently heard that the latest draw of the internet was the ability to listen to a baseball game on your computer, the talk show host said: "Does radio ring a bell?" to laughter from the crowd.
7 people who helped create the internet and don't get any credit

Show all 7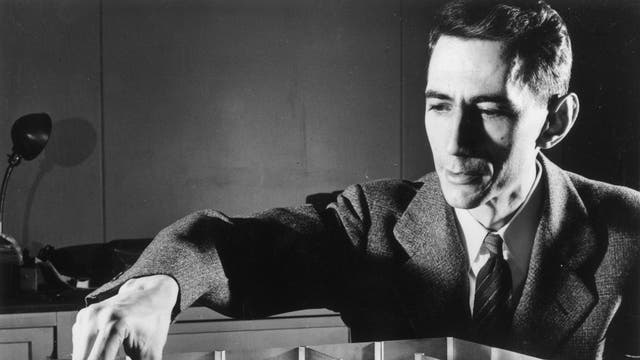 Although Gates explained that the difference is you can "listen to the baseball game whenever you want," Letterman responded: "Do tape recorders ring a bell?"
The critique also extended to information available on the internet, with Letterman failing to see the usefulness of looking up the latest cigars or auto racing statistics, when magazines exist.
The clip concluded with the pair laughing about the idea of finding like-minded people in a "troubled loner chat room on the internet".
Since it was shared on Twitter, people have praised the "wholesome content".
"Such an innocent time," one person wrote, while another pointed out: "We have come a long way."
At the time of the interview, the Microsoft co-founder was about 40 years old and the richest man in the world.
Gates, whose current net worth is $106.6bn, according to Forbes, later lost the title to Jeff Bezos, who has a net worth of $108.4bn.
Join our new commenting forum
Join thought-provoking conversations, follow other Independent readers and see their replies