Black History Month: 12 anti-racist activists to follow on social media
Educating yourself is the first step to becoming an ally and committing to active anti-racism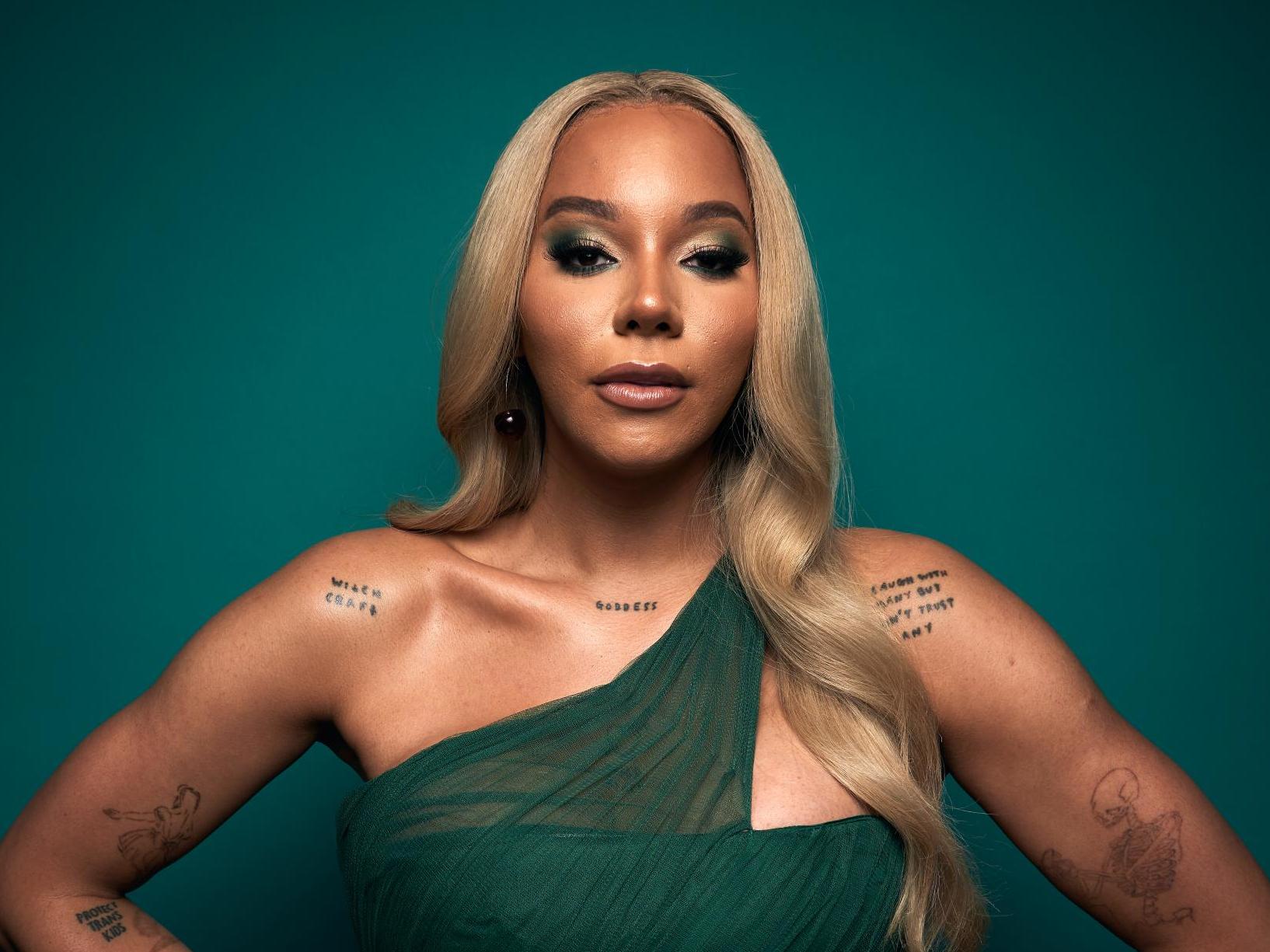 Black History Month begins on 1 October as an annual observance, originating in the United States, but now officially recognised by governments in Canada, Ireland, the Netherlands and the UK.
The month gives opportunity for full recognition of the contributions and achievements of the UK's black community, although organisers say they hope "the events of 2020 will be a catalyst for black history to be shared much more widely" and not just in a single month.  
In 2020 much discussion focused on the Black Lives Matter movement and global demonstrations against police violence and racial injustice, following the death of George Floyd. As protests grew, so did people's interest in how they can become a better ally against racism and more actively anti-racist in their daily lives.
The first step on the road to doing so is to educate ourselves. However, many black activists have made it clear that they are tired of being asked to school people about racism; it's up to white people to do the work themselves.
"The truth is it's not the job of black people to educate you or to make you comfortable," Ben O'Keefe, an activist and former senior aide to Sen. Elizabeth Warren, told Vox.
Layla F. Saad, author of Me And White Supremacy, wrote in an Instagram post "Black people's DMs (especially those of us who are anti-racist educators and authors) are being flooded by long essays from people who have white privilege asking us to personally walk them through understanding white supremacy, what they can do, and what things mean, as well as correcting us or asking us to explain ourselves."
With that in mind, here are 12 anti-racism accounts to follow on social media. Listen, learn and broaden your horizons – just don't slide into their DMs for a personal history lesson.
Reni Eddo-Lodge
Reni Eddo-Lodge is the award-winning British journalist and author who wrote Why I'm No Longer Talking to White People About Race, published in 2017. Her writing focuses on feminism and structural racism.
Follow her on Twitter and Instagram.
Dr Shola Mos-Shogbamimu
A lawyer and political and women's rights activist, Dr Mos-Shogbamimu caught many people's attention in January when a clip of her appearance on This Morning quickly went viral. "It is not the job of black people and ethnic minorities to educate white people on racism perpetuated by white people," she said during a discussion about racist attitudes towards Meghan Markle. "White folks need to educate themselves on racism."
Follow @SholaMos1
Layla F. Saad
Layla F. Saad – a writer, speaker and podcast host on the topics of race, identity, leadership, personal transformation and social change – is the author of New York Times Bestseller Me And White Supremacy. "White people. Let Black people REST," she wrote in a recent Instagram post. "Do what Rihanna said and PULL UP. Get out of our DMs. Get out of our comments sections. Get out of your philosophising. Get out of your comfort zones. Get in the streets and demand justice."
Follow @Laylafsaad
Martin Luther King III
The son of Martin Luther King Jr has followed in his father's footsteps, dedicating his life to human rights activism. "As my father explained during his lifetime, a riot is the language of the unheard," he tweeted after rioting began in the wake of George Floyd's death.
Follow @OfficialMLK3
Afua Hirsch
Afua Hirsch is a columnist and broadcaster best known for her 2018 book Brit(ish), a Sunday Times bestseller that unpacks issues of race and identity in the UK. "This is not 'a crisis'," she wrote in a recent piece for the Guardian. "What black people are experiencing the world over is a system that finds our bodies expendable, by design.
"So when the British government says de-escalate, we say dismantle."
Follow @afuahirsch.
Munroe Bergdorf
The trans model and activist was let go as a brand ambassador for Loreal after speaking out about racism and white supremacy in an emotive Facebook post in 2017. "Brands need to be aware of their own track record," she said in response to the brand posting a black square on black-out Tuesday. "It's unacceptable to claim to stand with us, if the receipts show a history of silencing black voices.
"Speaking out can't only be 'worth it' when you're white. Black voices matter."
Follow @MunroeBergdorf
Rachel Elizabeth Cargle
The writer, lecturer and activist specialises in the intersection of race and womanhood. One "intentional action" she's recommended allies take is to hold their employer or organisation accountable for "how they are showing up for racial justice". Cargle has even written a document template so all you have to do is copy, paste and add in your details, ready to email to your employer.
Follow @rachel.cargle
Amanda Seales
Comedian, actress and TV personality Amanda Seales has been vocal in her call for change following George Floyd's death. She recently announced she would not be renewing her contract for daytime talk show The Real as she couldn't speak freely: "It doesn't feel good to my soul to be at a place where I cannot speak to my people the way they need to be spoken to," Seales said during an Instagram Live. "I'm not in a space where I can, as a full black woman, have my voice and my co-workers also have their voices and where the people at the top are not respecting the necessity for black voices to be at the top too."
John Boyega makes impassioned speech at George Floyd protest in Hyde Park
In her Instagram bio, Seales has also shared a link to a list of Black Lives Matter-related resources covering everything from nationwide charities to support to free legal help for protesters who get arrested.
Follow @amandaseales
Aja Barber
Sustainability expert Aja Barber writes and speaks on ethics, intersectional feminism, racism and the ways in which systems of power effect our buying habits. During "Blackout Tuesday", which saw brands and individuals posting a black square on social media in solidarity with the Black Lives Matter movement, Barber called out corporations that don't walk the walk. "We see you brands," she posted. "We see you capitalising on black pain.
"We see you capitalising on the death of yet another black person. Using it to pad your social media and keep yourself relevant in the algorithm… I don't want your solidarity if you only speak up when it's entirely comfortable and beneficial to your brand."
Follow @ajabarber
Mireille Cassandra Harper
Writer and editor Mireille Cassandra Harper has written a 10-step guide to "non-optical allyship" and shared it on social media in the wake of worldwide protests. It's essential reading for those who want to truly further the cause.
Follow @mireillecharpe
Ijeoma Oluo
So You Want to Talk About Race author Ijeoma Oluo has shared practical advice for white people trying to support black friends right now. "White people: whatever outrage and sadness you are feeling - pouring it all out on social to your Black friends won't make them feel connected to you, it just places the burden of your feelings on top of their own," she posted on Instagram.
"Send money, send a meal, buy from Black businesses. BE USEFUL."
Follow @ijeomaoluo
David Olusoga
David Adetayo Olusoga OBE is a British Nigerian historian, writer and broadcaster, who is currently a professor of public history at the University of Manchester. His recent TV series include Black and British: A Forgotten History and the BAFTA award-winning Britain's Forgotten Slave Owners.
Slave trader statue pulled down and thrown in river at Bristol protest
Show all 16
"Statues aren't the mechanism for understanding history," he tweeted after Bristol protestors threw a statue of slave trader Edward Colston in the harbour.
"Statues are about adoration, about saying this was a great man and he did great things. That is not true. He was a slave trader and a murderer."
Follow @DavidOlusoga
Join our commenting forum
Join thought-provoking conversations, follow other Independent readers and see their replies