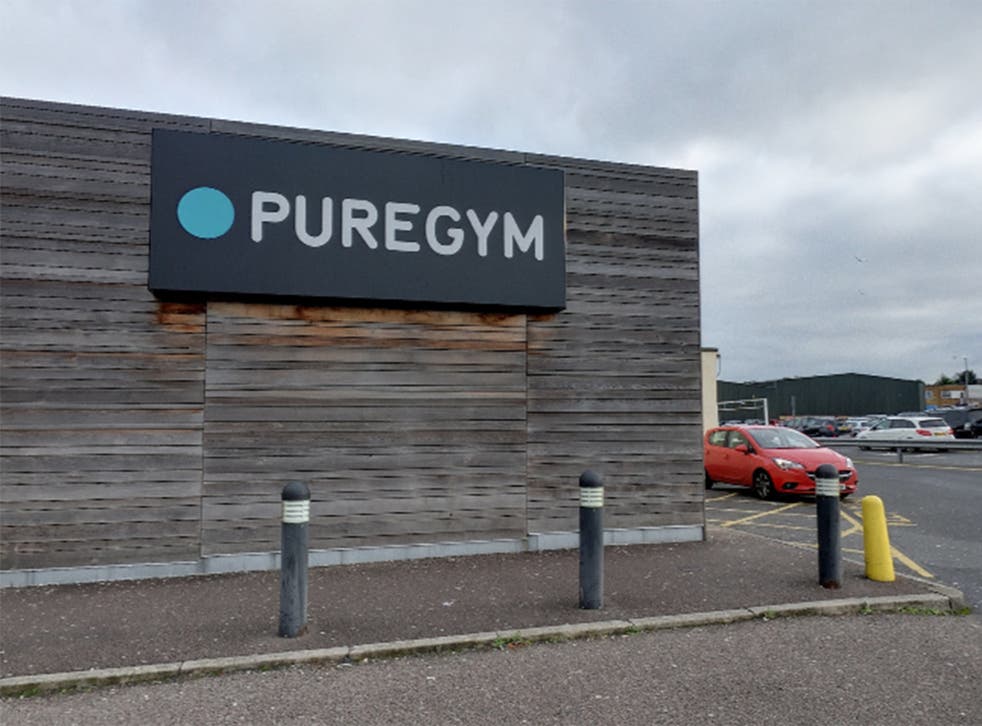 PureGym apologises for sharing '12 Years of Slave' workout during Black History Month
'Slavery was hard and so is this,' said Facebook post
PureGym has apologised after being criticised for a post on a local Facebook page, advertising a workout titled "12 Years Of Slave [sic]" to celebrate Black History Month, which began on 1 October.
The post was shared on the PureGym Luton & Dunstable Facebook page, which has 245 followers, on Monday morning, with the phrase: "Slavery was hard and so is this."
It reads: "Entitled '12YearsOfSlave' (after the epic movie) this is our workout of the month designed by @mattsimpt to celebrate black history month. Slavery was hard and so is this.
"The twist to this is one rep of your first exercise, two of the second but before you move on to the third exercise which is also three reps you must start at the beginning to move on 😉 AND that's how the entire workout goes."
The post, which was liked 30 times when seen by The Independent, has attracted criticism from followers calling it "tone deaf" and "offensive".
One Facebook user said: "Please delete this, apologise and do better. It is incredibly inappropriate/offensive to liken a difficult workout (which, compared to slavery is a walk in the park...and undertaken voluntarily) with the slave trade."
Another said: "Pure Gym must have an offensively tone deaf marketing team thinking it is acceptable to compare a workout to slavery."
"A big apology is deserved. This was a big mistake," said another.
"I appreciate that local gym's Facebook pages are probably run locally, but this is under your brand and you should probably fix this s***," added another user.
Another post on the same page, published earlier this morning, said: "The profile of racial indifference has never been higher for some of us. We can only hope for change but while we do, this month let us profile the life changers that have made so many things for us possible [sic]."
The post also included the hashtag "#beforetherewasanyhistorytherewasblackhistory".
PureGym responded to the criticism saying: "PureGym apologises unreservedly for a post made today by our gym in Luton. This post is wholly unacceptable, was not approved or endorsed by the company and was removed as soon as it was brought to our attention.
"Each of our 271 gyms has its own social media channels which are run locally. We take this matter extremely seriously and are urgently investigating how and why this post was made."
Both posts have now been removed from the Facebook page.
On Tuesday 6 October, the personal trainer credited with designing the workout, posted an apology to his personal Instagram page, saying: "Sometimes words are not enough. Dr Martin Luther King Jr said judge on character. My character is owning this. Judge me on that.
"I sincerely apologise to all whom I offended and angered in any way, shape, or form, directly or indirectly. There was absolutely no malice or ill intentions meant by the post.
"There are no excuses for it. Only a place from which the post came. Which was from a proud black man wanting to bring his history together with his passion and profession. Unfortunately as a result have been vilified and branded racist. The branding of PureGym as racist couldn't be further from the truth in my experience. During my time at the company I have never experienced racial prejudice and always been given the tools and support needed. This is a very had lesson for me and whole heartedly apologise to all effected. I am deeply sorry [sic]."
Black History Month is a global annual observance through the month of October, to acknowledge and pay tribute to the contributions and achievements of black people.
The celebration, which began in the US, but is now recognised by governments around the world, including the UK, runs till 31 October.
Join our new commenting forum
Join thought-provoking conversations, follow other Independent readers and see their replies