'Bleeding' vegan burger launches in Tesco stores across the UK
The plant-based patty has finally made its retail debut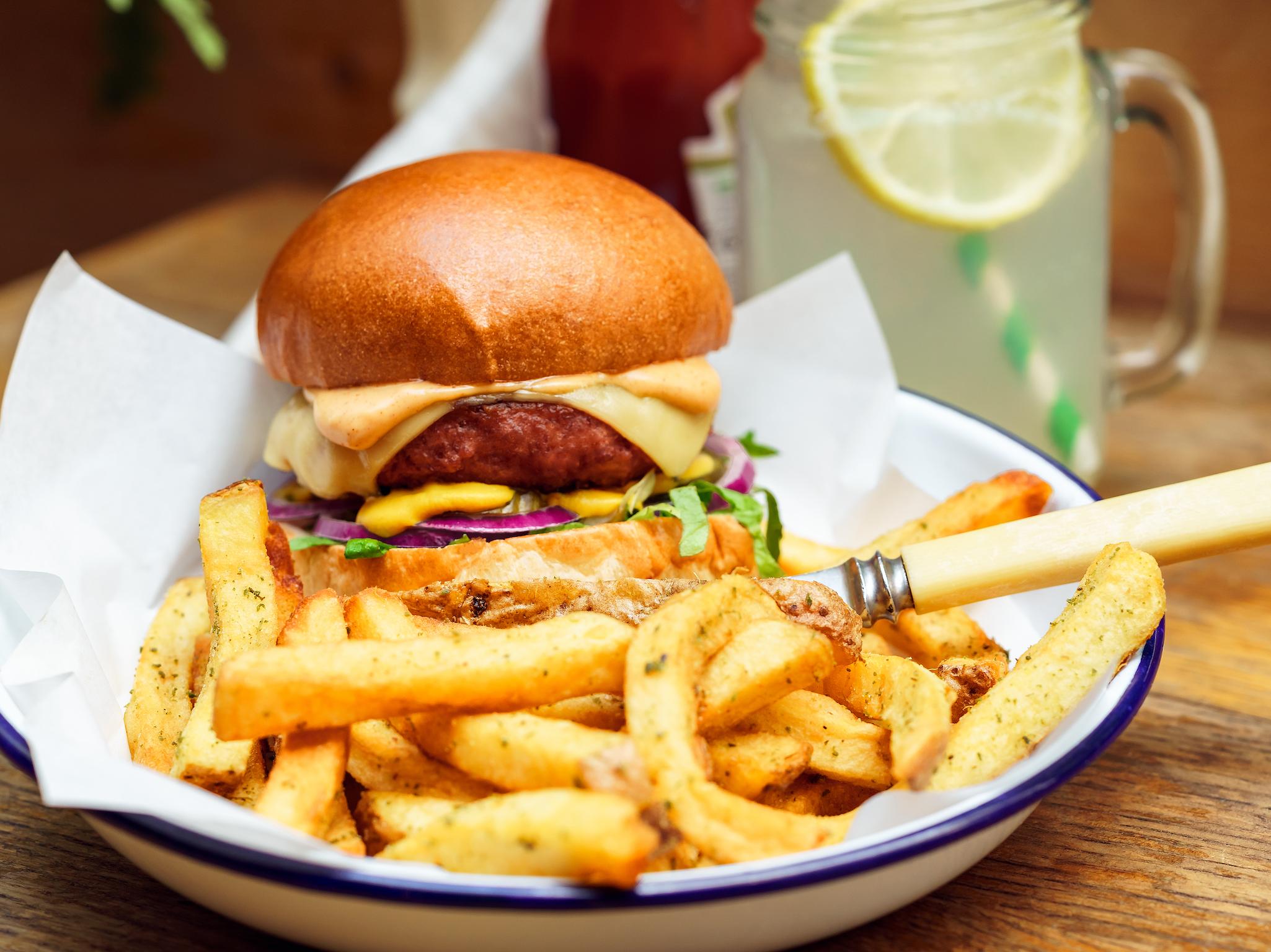 A vegan burger that "bleeds" has launched in Tesco supermarkets across the UK.
The Beyond Burger – from cult US brand Beyond Meat – was due to arrive in Tesco in August but its launch was postponed after demand in the US caused supply issues.
The product will be stocked in the chilled meat aisle alongside conventional fresh meat in more than 350 branches of the UK's largest supermarket; a move the brand hopes will "help people on their journey to eating more plant-based by allowing them to purchase plant-based foods in the section of the store where they are already purchasing other forms of protein".
The culmination of seven years' work, the Beyond Burger - which will cost £5.50 for a pack of two – has been designed to look, cook and taste just like a fresh beef burger.
It is made entirely from plants using a combination of yellow peas, coconut and rapeseed oil, potato starch and beetroot juice to create the burger's signature "beet blood".
"Our goal in creating The Beyond Burger was to provide the full 360° mouth-watering, juicy, and delicious experience of beef but without so many of the health, environmental, and animal welfare downsides of traditional animal-based meat," the company says on its website.
Eager vegans have already shared photographs of the burgers lining the supermarket's shelves, with one person writing on Instagram: "FINALLY!! The wait is over and the @beyondmeat burgers are now available in @Tescos".
The partnership with Tesco is the result of two years of negotiations that began when Beyond Meat launched the burger in May 2016.
Derek Sarno, director of plant-based innovation at Tesco, says the Beyond Burger fits with the Wicked Kitchen vegan food products that launched in Tesco in 2018, from vegan sourdough pizza to barbecue mushrooms.
"Increasing plant based everything is what we plan to do," Sarno says.
Earlier this year, the burger also launched at the Honest Burger restaurant chain, following a successful trial, and All Bar One's 56 outlets.
The launch comes after it was revealed that a third of Britons have stopped or reduced their meat intake in the last five years.
The research, conducted by Waitrose, showed a huge shift in the UK's eating habits and also revealed that one in eight people now follow either a vegan or vegetarian diet.
Support free-thinking journalism and attend Independent events
Join our commenting forum
Join thought-provoking conversations, follow other Independent readers and see their replies