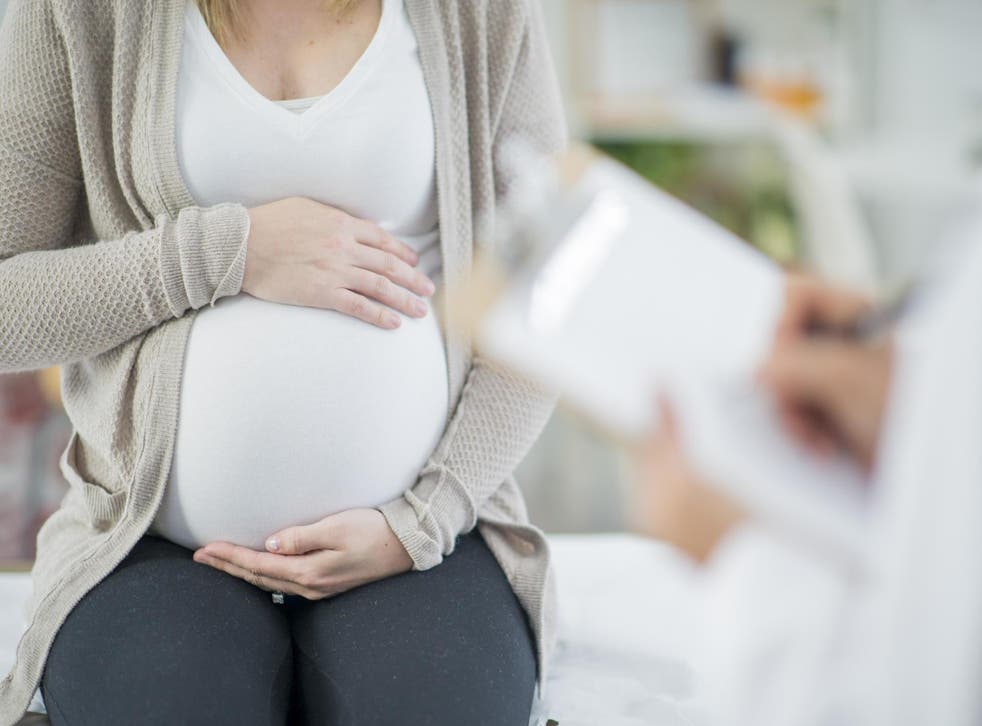 Woman finds out she's seven months pregnant after turning toilet seat blue
She assumed symptoms were because of coeliac's disease
A woman has opened up about finding out she was seven months pregnant after Googling tips to clean her toilet.
Last week, Caitlyn from Buffalo, New York, shared in a thread posted to Reddit about turning to the internet after finding her toilet had "mysteriously turned blue".
According to Caitlyn, she thought the porcelain toilet seat in her house had turned blue because of the cleaner she used.
However, after searching "blue toilet seat," it resulted in numerous results "about how pregnancy hormones turn porcelain toilet seats blue".
Despite not thinking she was pregnant, Caitlyn said she took a pregnancy test to confirm, which came back positive.
Explaining that she assumed symptoms such as bloating and heartburn were the result of having coeliac's disease, and that she had not gotten her period for years because of the pill, Caitlyn said that she was shocked - so she made an appointment with her doctor.
"Thinking I was maybe two to three months along they got me in and pulled out the ultrasound and could not believe what they were looking at!!!" she wrote. "A full size baby, head down, full formed heart and everything! They thought I was 20-25 weeks which of course when I heard I just couldn't believe it."
According to Caitlyn, she and her fiancé have since learned that they are having a boy, with the baby expected 20 June.
And despite not knowing she was pregnant for the first seven months, she said the size of her stomach has since doubled in size and she has felt the baby kick.
While there are numerous reports of pregnant women turning toilet seats blue, a medical reason has not yet been established.
According to Angela Ballard, registered nurse with the International Hyperhidrosis Society, the reason may be Chromhidrosis, a disorder of the sweat glands.
"Chromhidrosis is a disorder of the sweat glands that usually manifests with coloured sweat on the face, in the underarms, or on the areola of the breasts (the darker circle of skin around the nipples)," she told Metro. "Sweat may be yellow, green, blue, brown, or black. The colours are due to a pigment produced in the sweat glands called lipofuscin.
"Lipofuscin is common in human cells, but for some reason people with chromhidrosis have higher concentrations of lipofuscin or lipofuscin that is in a higher-than-normal state of oxidation."
However, there is no known link between pregnancy and chromhidrosis.
In response to the post, numerous other women have shared their own stories of unknown pregnancies.
"So insane! You are proof those 'didn't know I was pregnant' stories are true. So interesting that you didn't really seem to feel baby before you knew. I always wonder about that," one person wrote, prompting Caitlyn to explain: "Yes! The midwife asked if I felt movement and I told her I hadn't until the week I found out! It's like he was waiting for me to figure it out before making himself known! Now I can feel him constantly! Especially when he gives me a kick to the ribs."
Another said: "What a wild ride! Thanks for sharing your story and CONGRATULATIONS!"
Join our new commenting forum
Join thought-provoking conversations, follow other Independent readers and see their replies