'I thought I had a healthy body image – then lockdown happened'
'Women aren't supposed to feel like this anymore,' writes Olivia Petter Comments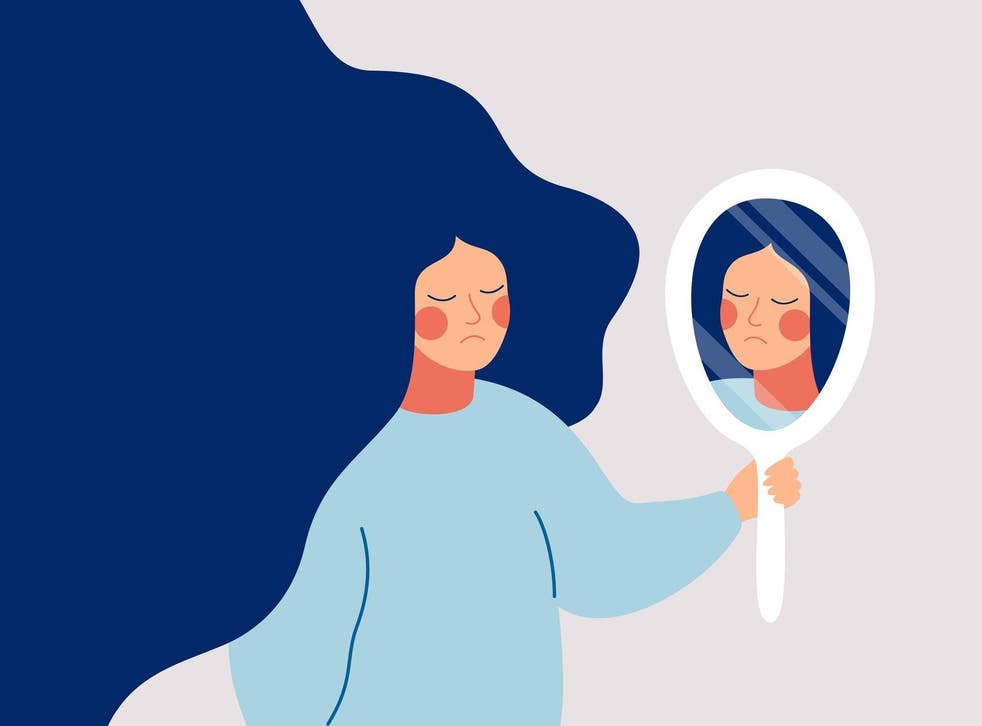 I had never taken a selfie before lockdown. Now, there are 177 of them on my phone. Some are full-length snaps of myself looking in the mirror. Others are shots of me sunbathing in my bra. But most are just of my face staring straight down the lens.
I'm not taking selfies for other people. Nor is it because the pandemic has turned me into a raging narcissist. Since the lockdown began, I've become hyperaware of the way I look. And I've never felt so insecure. As a result, a strange compulsion to monitor my appearance has arisen.
I realise this might sound odd considering I haven't seen anyone outside of my household for more than two months. There's no one to impress, and nowhere to go that warrants getting dressed up for. What there is, is a hell of a lot more time. Of course, this is not the case for everyone. But for someone in my fortunate position – a job that allows me to work from home and no children to care for – I've found myself with many blank periods of time during evenings and weekends when there is little else to do but think.
Like everyone else, my thoughts have darted from how the world will change if and when we emerge from this pandemic to the safety of friends who are key workers and gratitude that my friends and family are currently healthy. But I have also started thinking about things I never used to – at least not quite as much. I think about what I am eating: fewer vegetables, more bread. I think about what I'm drinking: fewer herbal teas, much more red wine. And I think about how much I'm exercising, which, judging by the endless stream of workout videos and post-5km runs I'm seeing on people's Instagram Stories, is not as much as everyone else.
I've also found myself thinking about my body. Is my face getting rounder; my belly softer?
I know. Women aren't supposed to feel like this anymore. In 2020, we're supposed to feel empowered by the body positivity movement. We're supposed to feel inspired by the countless advertising campaigns that tell us to embrace our flaws rather than fix them. What we're certainly not supposed to do, particularly in the midst of a pandemic, is spend hours comparing ourselves to supermodels on Instagram and wondering why we don't have cheekbones. But, as everyone and their uncle will tell you, these are unprecedented times. And given how much time we're now all spending at home, every fear and anxiety has been intensified, including those about body image.
It's hardly surprising. Think about it: we are all spending more time looking at ourselves. Whether it's a Zoom meeting with colleagues, a virtual date, or your umpteenth House Party quiz, video calling is now the norm. And so every perceived flaw is amplified because it's quite literally staring at us in the face.
It doesn't help that there's not much we can do to distract ourselves, either. Normally, if I was going through a low ebb in terms of my appearance, I'd get dressed up for a night out with friends – an instant tonic for self-confidence – or rummage through my wardrobe for glitzy clothes that demand attention and detract from the person wearing them. In lockdown, I can do none of these things.
What I can do, though, is add to my increasing collection of selfies and wonder whether my legs are getting bigger. I can also read about the "Quarantine 15", an insidious label splashed across memes designed to poke fun at people gaining weight during lockdown, and ask: is that me? And just in case I forgot how integral a woman's appearance, and crucially her slimness, is to her social currency, I can remind myself that one of the most talented singers in the world shared a touching tribute to key workers, and all anyone could talk about was her weight loss. It's a damming indictment of the insurmountable beauty pressures women face that even during a global pandemic we feel we must consider our appearance.
I'm not the only person feeling this way. When I've confided in female friends, many have said they felt the same and sighed with relief when they realised they weren't alone. Meanwhile, The Body Dysmorphic Disorder Foundation has upped its online activity to quell people's concerns during lockdown, and the UK's leading eating disorder charity has reported a 50 per cent surge in demand for its services.
UK closer to easing lockdown but we may have to 'live with virus for years'
Much has been written about using all of this extra time to better ourselves physically, whether that be by undertaking a 30-day squat challenge or a juice cleanse. But lockdown isn't about using extra time – if we have it – to sculpt ourselves, it's about staying safe and keeping well – that means mentally too.
So I'm forcing myself to reduce time spent on social media and to turn away when I see someone bragging about their abs or how far they've run. I've stopped taking selfies, too, because ironically, it's the only way I know for sure that I'll come out the other side with a stronger sense of self.
For anyone struggling with the issues raised in this piece, eating disorder charity Beat's helpline is available 365 days a year on 0808 801 0677.
You can also visit the Body Dysmorphic Disorder Foundation here.
Register for free to continue reading
Registration is a free and easy way to support our truly independent journalism
By registering, you will also enjoy limited access to Premium articles, exclusive newsletters, commenting, and virtual events with our leading journalists
Already have an account? sign in
Join our new commenting forum
Join thought-provoking conversations, follow other Independent readers and see their replies