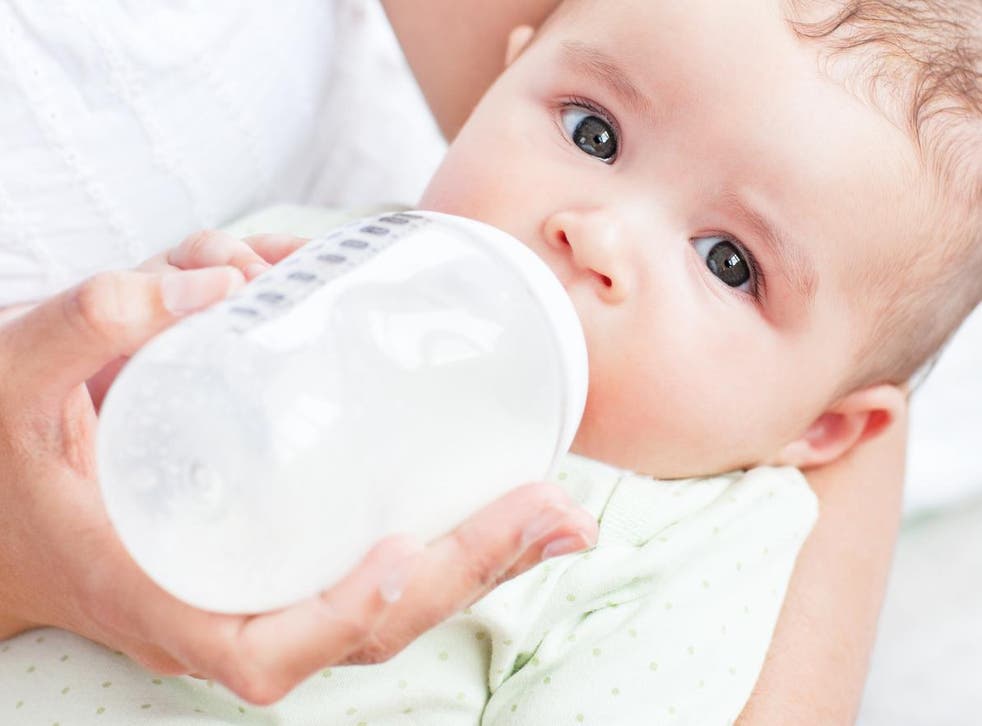 BPA: Chemical found in baby bottles linked to increased risk of childhood obesity, finds study
The findings support the need to re-examine BPA safety levels 
A chemical found in everything from food cans, bank notes and even baby bottles has been found to increase a child's risk of obesity, new research has found.
Known as the "gender-bending" chemical for its effects on male breast growth, Bisphenol A (BPA) is used in the production of plastic food containers and cans but what people may not realise is that BPA can leech into the food or liquid that's being consumed.
But according to a new study, the danger here is that the chemical may cause obesity and even increase the risk of heart disease.
Analysing 61 studies investigating the link between BPA exposure and weight and fat deposition, researchers from Brunel University London, New York University and Vrije University in Amsterdam dsicovered that exposure to BPA during the development of mice and rats significantly raised their risk of being overweight later in life.
While it also raised fat levels in the blood, which previous research has linked to an increased risk of heart disease, the most worrying elements was that these results occurred even when BPA exposure sat below the US' recommended level of 50μg/kg of body weight/day.
Baby names facing extinction

Show all 10
"Our study concludes that BPA is associated with several obesity-related outcomes in rodents when doses are at the same level, or often below, the current reference dose for BPA in the United States," said study author, Juliette Legler from Brunel Univseristy.
"We believe [our findings] support the need to re-examine BPA safety levels for the human population.
"It's important to note that although this review focused on BPA studies, other chemicals have also been identified as potential obesogenic chemicals, including several pesticides, flame retardants and phthalates, which are used in everything from food packaging to cosmetics to cleaning products."
However, after assessing hundreds of studies, the Food and Drug Administration (FDA) has said that BPA is safe at the very low levels that occur in some foods.While it continues its review of the chemical you can take steps to reduce your exposure by using BPA-free products, cutting back on cans and using alternatives like glass or porcelain to store your food.
Join our new commenting forum
Join thought-provoking conversations, follow other Independent readers and see their replies