In focus
From Joe and Sophie to Britney and Sam: why are so many millennial couples breaking up right now?
Have you noticed that everyone seems to be breaking up right now? As Sophie Turner and Joe Jonas become the latest celebrity couple to call time on their relationship, Olivia Petter digs into the reasons – both seasonal and astrological – why September seems to be splitsville
Monday 11 September 2023 10:26 BST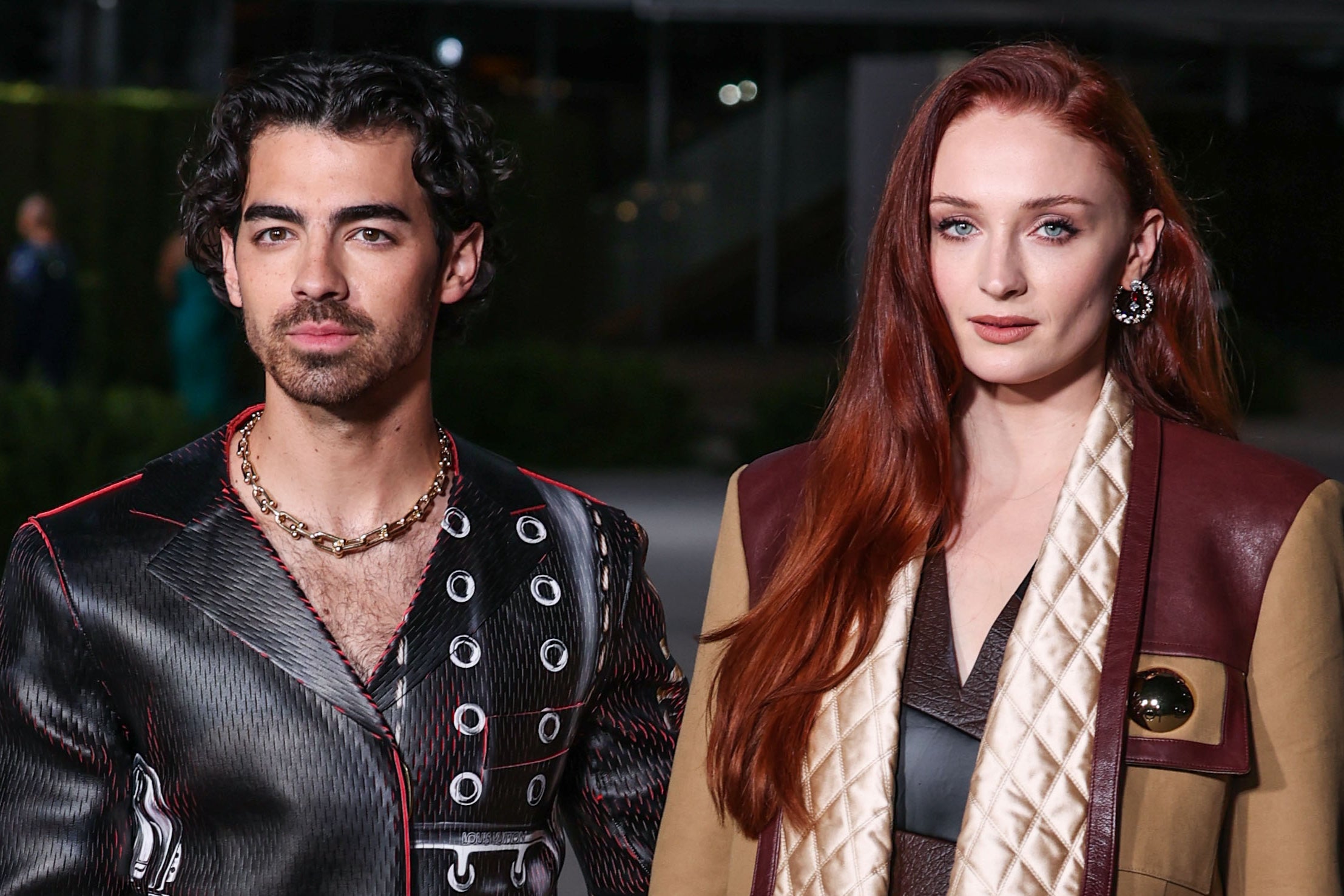 Joe Jonas and Sophie Turner. Britney Spears and Sam Asghari. Taylor Swift and Joe Alwyn. Ariana Grande and Dalton Gomez. Several of your mates. Is everyone breaking up? As summer draws to a close and we roll back to our desks and into September, it certainly feels that way. Maybe that's because the first Monday of September is one of the busiest days for relationship counsellors and divorce lawyers. Or perhaps, as one publication recently put it, it's because this has been the "summer of celebrity breakups", and we're all following in the footsteps of our favourite A-listers.
Whatever it is, it's a curse affecting even the sturdiest-seeming relationships. Take Jonas and Turner, who have two young daughters together and, at least publicly, have only ever seemed besotted with one another. The stuff of true #CoupleGoals since they met in 2016. But, after days of speculation, the couple confirmed their split, issuing a joint statement on Wednesday announcing their decision.
This latest celebrity breakup really adds to the feeling that we're in a season of relationship disruption. It's an odd notion when you consider the timing. Isn't summer the pinnacle for romance? A time for love to grow, flourish and deepen? A period when, come September, we're ready to dive in headfirst and commit to our beloved? Well, apparently not.
"In the past five years, we have actually found a larger increase in the number of new clients in September rather than January, as was the case before," says Helen Lucking, partner and head of family and divorce at Napthens Solicitors. "Normally, people have been on holiday with their husbands, wives, or partners over the summer. They have usually tried to make the relationship work but encountered difficulties when spending so much time together. They tend to wait until the children have gone back to school and matters have returned to more of a routine before they instruct solicitors, which is why the uptick in September."
But regardless of whether you have children or not, all of us have surely internalised September as a time of renewal since our school days. Summer, meanwhile, seems to be a time to let go of structure, and enjoy a more relaxed routine. So it makes sense that we'd subconsciously wait to make any major changes until the summer is over. And given that so many of us take time off during summer, well, it's also a time to think things over.
"For some couples, they have very different expectations of what the time off work will mean," explains Sara Davison, author and leading divorce coach. "A recent client told me she and her husband both had busy jobs and were looking forward to taking time off to go on an overseas trip with their three children. Her husband, however, viewed his time off as time for him to relax and have time out for himself. While he was happy to play with the kids in the pool for an hour or so, the rest of the childcare was left to her, which caused huge arguments."
For many, the arrival of September is also a reminder that Christmas is on its way. Cue yet another reality check. "The idea of having to go into the Christmas and New Year holidays with someone you don't particularly care for can be motivation enough to say, 'no more'," says Courtney Boyer, relationship and sexuality expert.
There is, however, another reason why it might seem that so many breakups are happening at one time, particularly if they're all within the same friendship circle, famous or otherwise. "There is a phenomenon called 'divorce contagion' which scientists have been researching for years," explains Davison, referencing one study by a team of scientists at Brown, Harvard, and the University of California that found couples were 75 per cent more likely to divorce if a close friend did.
"The fact is that once one couple within a friendship or community network has decided to break up, it has a way of holding up a mirror to issues in your own relationship," she explains. "We see people having the courage to face divorce or breakup and, in some cases, this shows us that there is life outside of the partnership. It opens the door to it being acceptable to leave and not so much of a taboo."
Some of it may also be rooted in envy. "We have a biological need to belong," adds Boyer. "So if our friends are re-entering the dating world, it's normal for us to want to join too, especially if the relationship we are in isn't that fulfilling. Subconsciously we may think, maybe they [our newly single friends] know something that we don't, and I don't want to miss out on that."
There is also something to be said for a trend of breakups happening in your late twenties and early thirties, as so many of this recent spate of high-profile celebrity ones are (Turner is 27, Jonas is 34). For fans of astrology, the phrase "Saturn Return" will immediately spring to mind. Made famous by Adele and Miley Cyrus – both of whom have spoken publicly about how their Saturn Return affected their respective relationship shakeups – the term refers to the time when the planet Saturn finds its way back to the same place in the zodiac as it was when you were born. Generally, this happens for most people between the ages of 27 and 32.
"For a lot of people, turning 30 will be an inflection point for many things," explains Hayley Quinn, dating expert for Match. "They'll wonder whether they've chosen the right career, saved up enough money, or indeed are in the right relationship." As we edge towards our thirties, there is also, of course, a sense that relationships will become more serious. Marriage. Children. Homeowning. And so on.
"If someone's current relationship feels stagnant or reaches a decision point like that, then the pressure can be on to really reflect about whether the entire relationship is a good decision, and whether or not it has any longevity."
Regardless of your age, though, or whether or not your friends are going through it at the same time, there's no doubt about it: breakups are rough, particularly if it means putting an end to a long-term relationship.
"A breakup is known as the second most traumatic life experience after death of a loved one and it triggers similar symptoms to grief," says Davison. There are, however, plenty of things you can do to cope. "Know that you have overcome tough times before and you will get through this and be happy again," she adds. Another useful tip is to stop rehashing the breakup story to friends. "Instead, why not try talking about your breakup bucket list – everything you can and will do now you are single."
It can also be a useful moment to reflect on what led to the breakdown of your last relationship and notice any recurring patterns or thought processes. "If a client is only focused on blaming their former partner and hasn't learned anything from their last relationship, then it's likely that they will continue to repeat the failed relationship pattern," says Boyer. "So my advice is [to] identify what hasn't worked in your relationship(s) and determine what you can do to remedy it. Maybe you need to work on your communication, or your boundaries. Use your prior relationship as a guide to steer you in the direction you want to go."
The most important thing is to realise how to be alone, because that's something that will benefit every future relationship in the long run. And chances are, it's something you might've forgotten how to do with your last partner. With this in mind, it's worth taking some time to pause before you start dating again. "A lot of people need to rediscover who they are as a single person after a breakup," says Quinn. "Start by regenerating your social circle, trying out new hobbies, and gradually feeling optimistic about relationships again. When you do start dating again, don't believe the hype that modern dating is a disaster zone. It can be a fun and rewarding journey, with a much better suited partner at the end of it."