Brave mum shares photo of dimple to raise awareness of breast cancer symptoms
Sherrie Rhodes was inspired to share the image after a similar post on Facebook made her visit the GP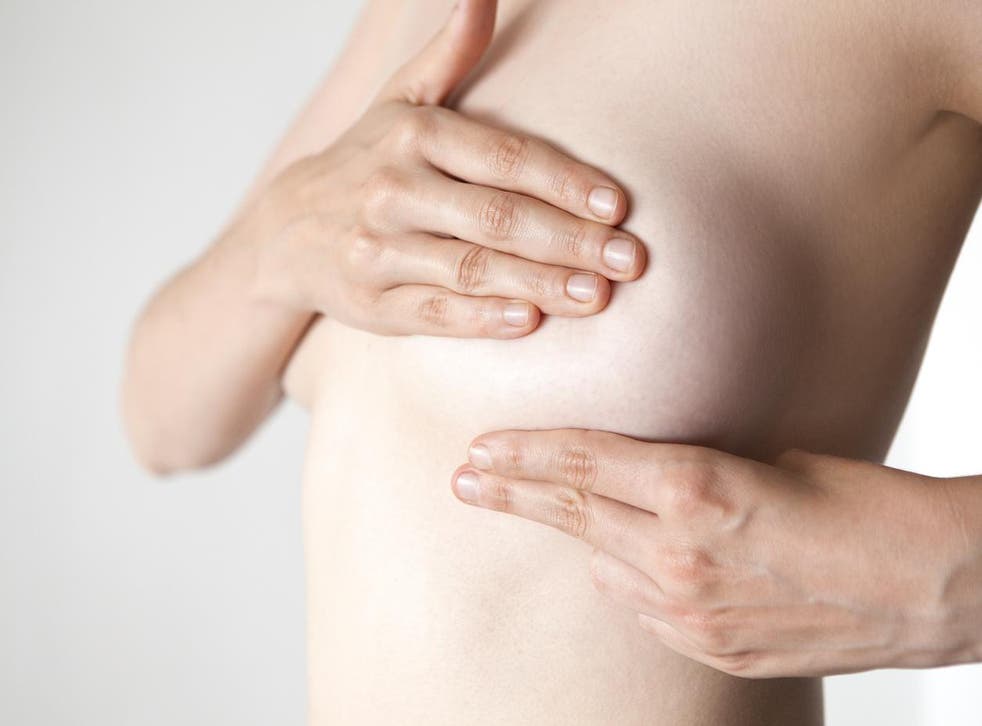 A brave mum who was diagnosed with breast cancer just days ago has shared an intimate photo to warn others about unfamiliar symptoms of the disease.
While most of us associate a lump, swelling or a change in size or shape with breast cancer, it doesn't always present itself that way.
This was the case for Sherrie Rhodes, a mother-of-three whose diagnosis started with a dimple.
After seeing a post on Facebook that named dimples as a sign of breast cancer, Rhodes decided to visist her GP upon discovering two dents in the side of her right breast, the Hull Daily Mail reports.
She was then referred to a breast clinic where she was given the devastating news that she had breast cancer on Monday.
But despite the shock, Rhodes knew that she had to warn other women and took to Facebook to share a picture of the dimples.
"Yesterday I was diagnosed with breast cancer," the brave mum wrote.
"It came as a total shock as this dimpling (in the pic) is the only symptom I had. I wasn't too worried as there was no lump or anything. Unfortunately it came back as breast cancer.
"Please check your breast regularly and don't ignore anything that is different. If I hadn't seen a post like this previously I wouldn't have known that this dimpling was a sign of cancer. Please share and raise awareness."
Breast cancer survivor gets double-mastectomy tattoos

Show all 6
The Facebook post has since been shared more than 400 times with an abundance of women praising her for raising awareness whie others have also come forward saying that they had no idea dimples were an indication of breast cancer.
"Yesterday I touched my breasts for the first time in years and it was because I saw this heartbreaking status from my friend Sherrie," one person wrote.
"Thank you Sherrie for raising awareness so soon after your diagnosis. You've already inspired me more than you know."
"Early detection means better treatment outcomes. Well done Sherrie," another said.
Other possible symptoms of breast cancer include a lump or area of thickened tissue in a breast; a change in the size or shape of one or both breasts; discharge from a nipple; a lump or swelling in an armpit; dimpling on the skin of the breast; a rash on or around a nipple; or a change in the appearance of a nipple, such as becoming sunken.
Register for free to continue reading
Registration is a free and easy way to support our truly independent journalism
By registering, you will also enjoy limited access to Premium articles, exclusive newsletters, commenting, and virtual events with our leading journalists
Already have an account? sign in
Register for free to continue reading
Registration is a free and easy way to support our truly independent journalism
By registering, you will also enjoy limited access to Premium articles, exclusive newsletters, commenting, and virtual events with our leading journalists
Already have an account? sign in
Join our new commenting forum
Join thought-provoking conversations, follow other Independent readers and see their replies