The Independent's journalism is supported by our readers. When you purchase through links on our site, we may earn commission.
Mother's science experiment proving breast milk is best causes huge online debate
'Why guilt-trip women?'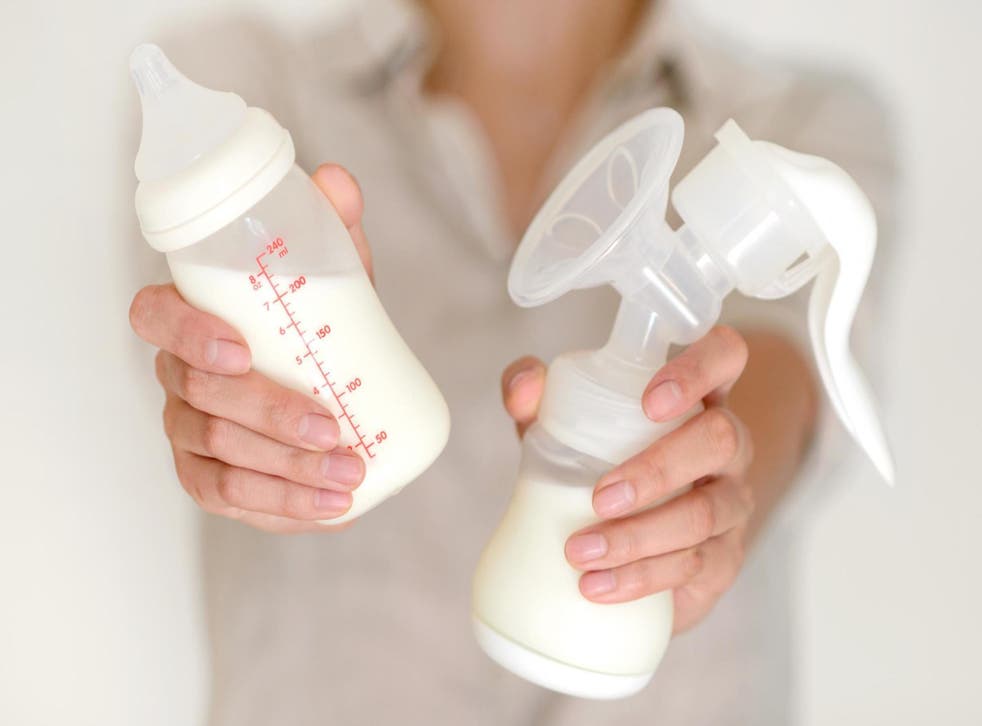 The results of a mother's at-home science experiment have sparked a fierce debate online after she claimed they prove breast milk is superior to formula.
Jessica Wilson, a mum and biology student, was curious about the benefits of feeding her infant son breast milk - so she decided to experiment by comparing how breast milk and four different brands of formula respond to bacteria.
In order to test her hypothesis that breast milk is "magical," the mum soaked four disks in her own breast milk and four in brands of formula and then submerged the disks into Petri dishes containing the same strain of bacteria.
According to the results Wilson shared on Facebook, "as you can see the clear circles around the disks is where the breast milk has fought off the bacteria and nearly cleared the plate, the formula, on the other hand, has had no effect and the bacteria has completely overrun the plate, even moving the disks."
Wilson then wrote that the results prove "boobs are magical and breast really is best. Be proud of what you are giving your babies."
Wilson's post has been shared over 12,000 times - and many are praising her for sharing the knowledge.
"Perfect example to give health education to pregnant and post-natal women," wrote one mum.
New mothers are strongly encouraged to breastfeed their newborn because breast milk has the ideal nutrients recommended for infants - and it contains antibodies that help your baby fight off viruses and bacteria.
But gynaecologist Sheila F Newman, MD, told The Independent that although breast milk is usually considered better for a baby's immune system, as the antibodies in the mother's body cross into the breast milk, "they also cross the placenta during pregnancy too."
And, not all mums are capable of breastfeeding, a fact many feel Wilson is being insensitive to.
One woman commented: "This will make the ladies who can't breastfeed feel even worse."
Another said: "Saw this and now I feel like crap. I can't breastfeed so now I have scientific proof that I failed to provide my daughter with the best start in life."
"Not exactly nice for us mums who couldn't breastfeed," wrote another.
And according to a new study published in the Journal of Nutrition, a new instant formula infused with prebiotics is capable of protecting a baby's immune system like breast milk.
While it is undeniable that "boobs are magical," the choice of whether to breastfeed or bottle feed is a sensitive one - and one that differs with each mum.
Register for free to continue reading
Registration is a free and easy way to support our truly independent journalism
By registering, you will also enjoy limited access to Premium articles, exclusive newsletters, commenting, and virtual events with our leading journalists
Already have an account? sign in
Register for free to continue reading
Registration is a free and easy way to support our truly independent journalism
By registering, you will also enjoy limited access to Premium articles, exclusive newsletters, commenting, and virtual events with our leading journalists
Already have an account? sign in
Join our new commenting forum
Join thought-provoking conversations, follow other Independent readers and see their replies