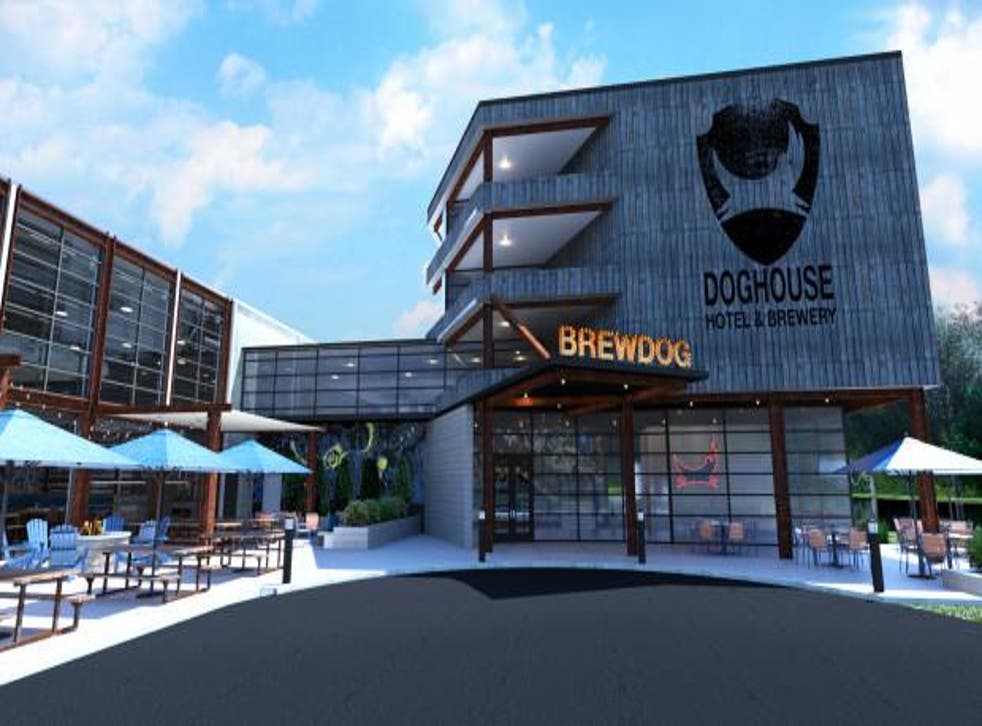 BrewDog to launch 'beer hotel' with booze-filled hot tubs and shower beer fridges
It's been dubbed the "new happiest place on Earth"
Sarah Young
Friday 03 March 2017 17:39 Comments
Ever imagined a hotel that serves beer on tap in every room? Well, it's time to stop dreaming because it could soon be a reality.
Scottish craft beer company BrewDog have officially announced plans to open the world's first crowdfunded beer hotel in Columbus, Ohio.
Called "The DogHouse," the £6 million ($7.3 million) hotel will be designed to educate you on the craft beer process and feature beer breakfasts, beer-based spa treatments, a beer fridge in the shower and hot tubs filled with Punk IPA beer.
How to sound like a craft beer expert
Forget Disneyland, BrewDog say this is "the new happiest place on Earth."
Having launched an IndieGogo campaign, the company are looking to raise $75,000 (£61,300) to fund to fund the project.
If you decide to contribute in the early stages, you could get anything from your name on a foeder to a guided tour and even a free stay for two.
So far, they have achieved more than 70 per cent of their final target so it looks like BrewDog's Doghouse could actually happen.
If all goes to plan, the BrewDog hotel & sour beer brewery will be up and running by the end of next year.
Register for free to continue reading
Registration is a free and easy way to support our truly independent journalism
By registering, you will also enjoy limited access to Premium articles, exclusive newsletters, commenting, and virtual events with our leading journalists
Already have an account? sign in
Join our new commenting forum
Join thought-provoking conversations, follow other Independent readers and see their replies