Bring Your Dog To Work Day 2019: Everything you need to know about the holiday
Holiday takes place Friday, 21 June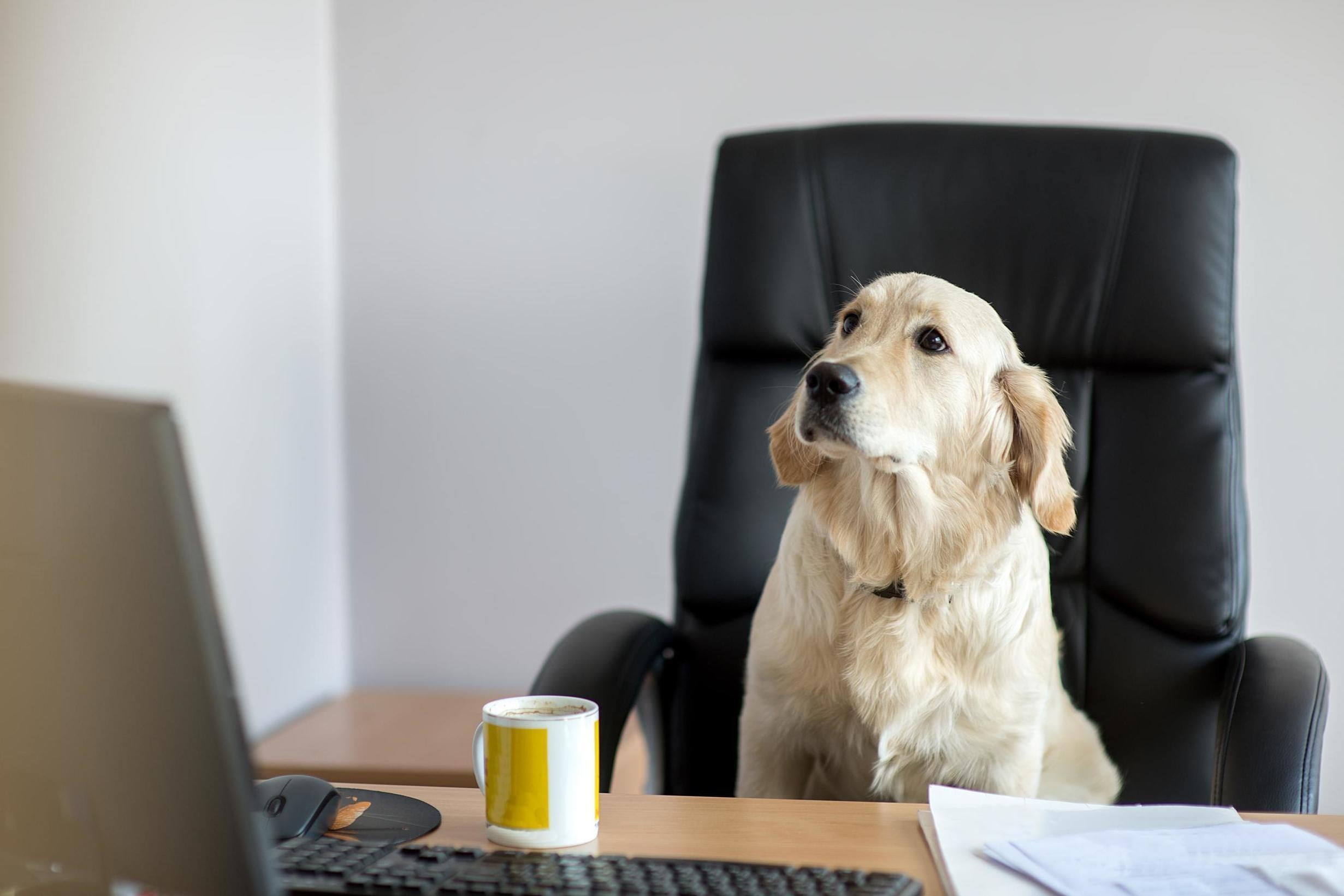 Whether it's for a holiday abroad or a long day at work, leaving a pet at home can be an upsetting experience for owners. Fortunately, dog-owners won't have to part from their beloved pets today, as Bring Your Dog To Work Day is here.
It's well-known dogs make great companions that can offer friendship, assistance as therapy dogs and as guide dogs, and decreased stress levels. With BYDTWD, they are also given the chance to make great "coworkers".
On Friday 21 June, dog owners will have the chance to bring their pooch to work as part of the annual holiday.
This is the 21st year the holiday has been celebrated in the US, and will be the sixth annual dog-themed holiday in the UK, after it was established in 2014.
The pet-friendly holiday occurs every year on the Friday after US Father's Day, and benefits pet-lovers as well as pets through charity fundraising.
From what it is to what it raises money for, this is everything you need to know about about Bring Your Dog To Work Day, also known as Take Your Dog To Work Day.
When is it and what is it?
This year, BYDTW is marked around the world on 21 June.
University wellbeing dogs
Show all 5
As the name suggests, the holiday is celebrated by bringing dogs into the office, however, it is about much more than being able to spend quality time with your furry friends.
In the US, the holiday was started by Pet Sitters International (PSI), a database for professional pet sitters and dog walkers where dog owners can search free-of-charge for available pet sitters, in 1999 in the hopes that people without pets would see the bonds co-workers had with theirs and be encouraged to adopt a dog.
In addition to benefiting dogs without homes, the charity initiative also helps make a difference to the welfare of dogs in the UK and animals around the world.
What charities does the day raise money for?
In the UK, the holiday is intended to raise money for All Dogs Matter, an organisation that rescues and re-homes more than 400 dogs every year in London. It also aims to raise money for Animals Asia, an international charity devoted to ending the practise of bear bile farming, as well as improving the welfare of dogs and cats in China and Vietnam.
In the US, participants are encouraged to donate to an animal charity of their choice.
How do you take part?
Registration is not required for the holiday, which means you can simply bring your dog to work on 21 June, as long as you have the permission of your office and your boss. It is advised to read your company's policy regarding pets in the workplace.
For dog-lovers in the UK, donating and uploading a picture of your pooch at work to the Dog with a Job Hall of Fame enters you into a raffle where you may win a dog-themed gift from event sponsors.
The winner will be announced on 28 June.
You can also share photos of your canine "colleagues" on social media with the hashtags #TakeYourDogToWorkDay or #TYDTWD​.
What are the other benefits of participating?
In addition to helping animals, studies have shown the presence of pets can help reduce a person's stress levels at work.
Employees who bring their dogs also reported higher levels of job satisfaction and had a more positive perception of their employer.
Discussing the importance of having pets in the workplace, Chanda Leary-Coutu, director of consumer experience for Wellness Natural Pet Food, said: "Not only are there proven benefits to having pets at work, like lowered blood pressure, lessened anxiety and increased physical activity, but it also helps attract and retain employees, especially among millennial workers."
The benefits of having pets in the office has even prompted some companies to implement pet-friendly initiatives year-round.
For example, at Amazon's office in Seattle, Washington, more than 6,000 dog employees show up for work each day alongside their owners.
What should you know before bringing your dog to work?
If your company does participate in the holiday, there are a few things to consider before bringing in your pooch.
First, confirming your office space is safe for a dog is integral - which means ensuring there are no exposed wires or other dangerous appliances for them to chew on.
Also remember to bring along a water bowl, snacks, toys and anything else your dog needs to have a successful day at the office.
As a general rule, the American Kennel Club says adult dogs need about one ounce of water per pound of body weight per day.
And don't forget to be mindful of your dog's bathroom needs while at work.
Support free-thinking journalism and attend Independent events
You can donate to the animal charities here or learn more about the holiday in the US here and the UK here.
Join our commenting forum
Join thought-provoking conversations, follow other Independent readers and see their replies