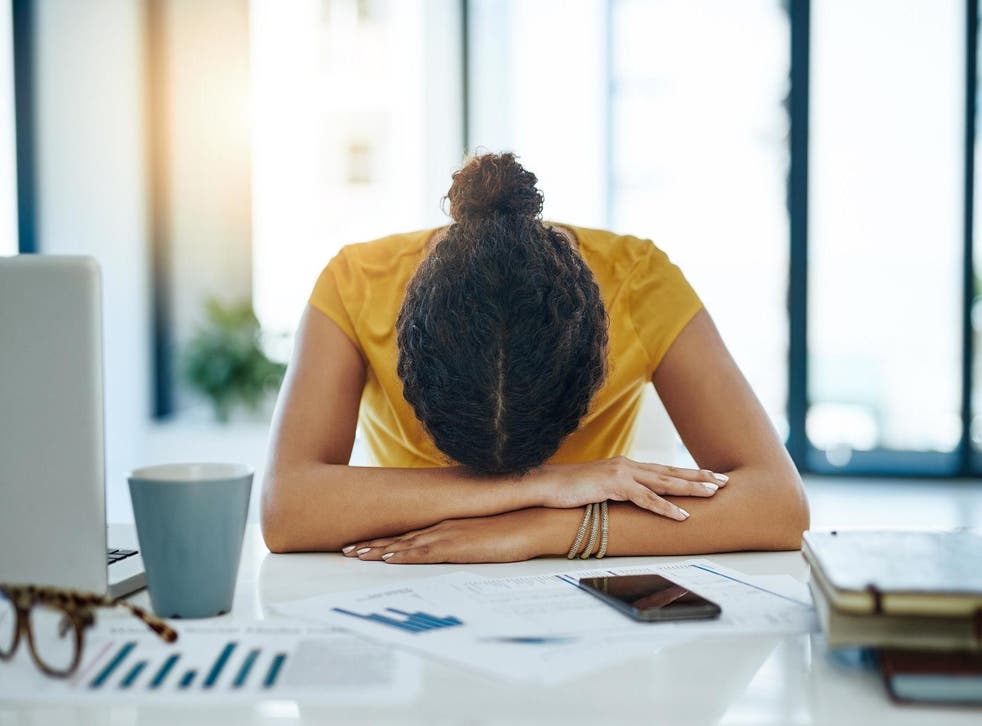 The jobs that make Britons most miserable, according to new survey
A third of UK workers spend half their annual working hours resenting their job
Long days, arduous tasks and minimal breaks taken only to use the lavatories or to re-caffeinate… working life is no picnic and a new survey reveals we're spending significant amounts of time feeling miserable at our desks.
According to research carried out by UK job site Fish4Jobs, a third of Brits (32 per cent) spend half their annual working hours dissatisfied at work, equating to an average of 861 hours and 12 mins each year and six years and six months in the average lifetime.
The company applied the average level of job dissatisfaction to several people in the public eye and have suggested some startling stats, such as Boris Johnson having spent the equivalent to almost 72 days unhappy in his former role as Foreign Secretary.
Meanwhile, when it comes to Theresa May, the formula would imply that she has spent at least two and a half months dissatisfied in the role of Prime Minister.
"People with high pressure jobs in the public eye have off-days and can feel dissatisfied in their roles, just like anyone else," comments leading Harley Street psychologist, Dr Becky Spelman.
"To make matters even more stressful, they often have to go through their negative feelings and general unhappiness in front of everyone, with newspapers and commentators all weighing in on why they're looking so glum."
Researchers surveyed more than 2,000 UK workers to determine the extent of job dissatisfaction, revealing that levels vary depending on industry and location.
They identified the four cities where Brits are most unhappy at work as:
1. Wolverhampton (60 per cent)
2. Sunderland (50 per cent)
3. Carlisle (50 per cent)
4. Walsall (50 per cent)
The survey revealed that job satisfaction also varied significantly among professions, with the highest proportion of dissatisfied workers in customer service roles:
1. 37% of customer service executives
2. 34% of hospitality employees
3. 34% of administrators
4. 33% of shop workers
5. 28% of nurses and care workers
6. 24% of teachers
7. 24% of van and truck drivers
8. 16% of construction workers
"When we are not happy at work, it inevitably has an impact on our performance," Spelman says.
"For people who work in the high-pressure world of politics, that can have negative consequences not just for their career, but for everyone else too—as one bad decision can have very far-reaching repercussions."
Spelman went on to list other jobs in the public eye, such as pro athletes and reality TV stars, which can exacerbate feelings of work dissatisfaction due to the added layer of scrutiny and heightened expectations.
"Millions of people in ordinary jobs experience dissatisfaction with their roles too," she adds.
"This can happen to anyone, but it is especially common among people who suspect that their work makes no positive contribution to the world, who are having problems getting along with their colleagues or supervisor, or who simply can't get a handle on the stress they are experiencing."
Join our new commenting forum
Join thought-provoking conversations, follow other Independent readers and see their replies