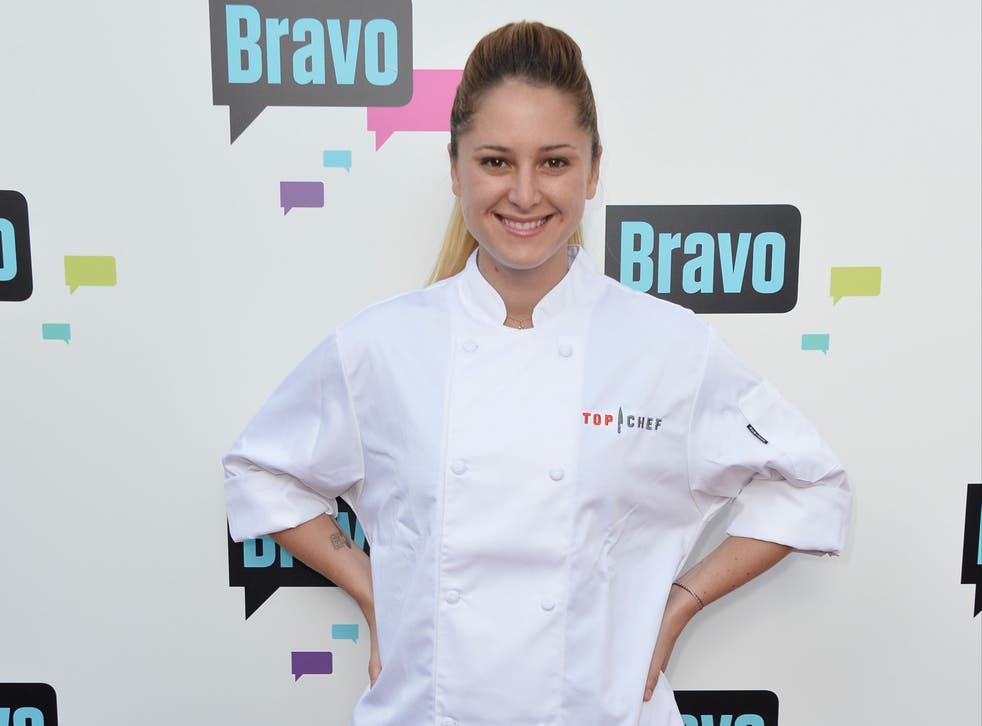 Top Chef star's restaurant receives dozens of meal donations from fans asking to 'pay it forward'
Orders have allowed restaurant to supply food to staff, first responders, and other essential workers
Chelsea Ritschel
New York
Tuesday 12 January 2021 22:02 Comments
A restaurant owned by Top Chef winner Brooke Williamson has been able to feed numerous people for free after receiving support from fans all over the world.
According to Williamson, who owns the restaurant Playa Provisions in Playa del Ray, California, the gestures first started last week when a customer included a heartfelt note to the kitchen while placing an online order.
On the order, which Williamson shared a photo of to Instagram, the customer had included comments such as: "Thank you for taking care of Playa!" and "We love you!"
"FYI, when you order through our website @playaprovisionsfor pickup, the order gets sent to the kitchen exactly how you write it in your browser. To whomever just sent this, you have no idea how many people you just made smile. Thank YOU and we love you too!!!" the chef captioned the photo.
The picture seemed to inspire a former customer living in Texas, who sent a note to the restaurant ordering food and explaining that they wanted to donate the meal.
On the order for a breakfast sandwich, which Williamson also shared on the restaurant's Instagram, the customer had written: "Here's the deal. We live in Texas, but back when traveling was a thing ... we loved you guys. So we want to buy someone breakfast today. If someone in staff is hungry let them eat or just pick someone. Love Donielle and Jaclyn."
"Forever grateful for your love and support ... above and beyond," Williamson captioned the photo.
Following the second gesture of support, the restaurant began to receive similar orders from fans all over the world, who encouraged the restaurant to donate the meals to its staff or others who may need them.
The restaurant has since shared the countless orders and accompanying messages on its Instagram Stories, with fans donating everything from a coffee to entire meals.
According to Williamson, the outpouring of support, which has included more than one hundred meals, has meant that the restaurant has been able to feed staff, first responders and other essential workers.
"It has allowed us to feed our local fire department twice yesterday, and we're currently putting together some drop-off orders for the hospital nearby, and feeding just all of our employees," Williamson told Today. "We sent our employees home with cocktails last night, and it's just really been such a wonderful show of appreciation that we can pay forward."
As for her response to the support, Williamson said she is "blown away by the sheer generosity of people who are struggling themselves and just want to be a part of something bigger".
Register for free to continue reading
Registration is a free and easy way to support our truly independent journalism
By registering, you will also enjoy limited access to Premium articles, exclusive newsletters, commenting, and virtual events with our leading journalists
Already have an account? sign in
Join our new commenting forum
Join thought-provoking conversations, follow other Independent readers and see their replies