Belgian start up puts crickets on the menu
For the same amount of protein as a cow, crickets need 25 times less food and 300 times less water.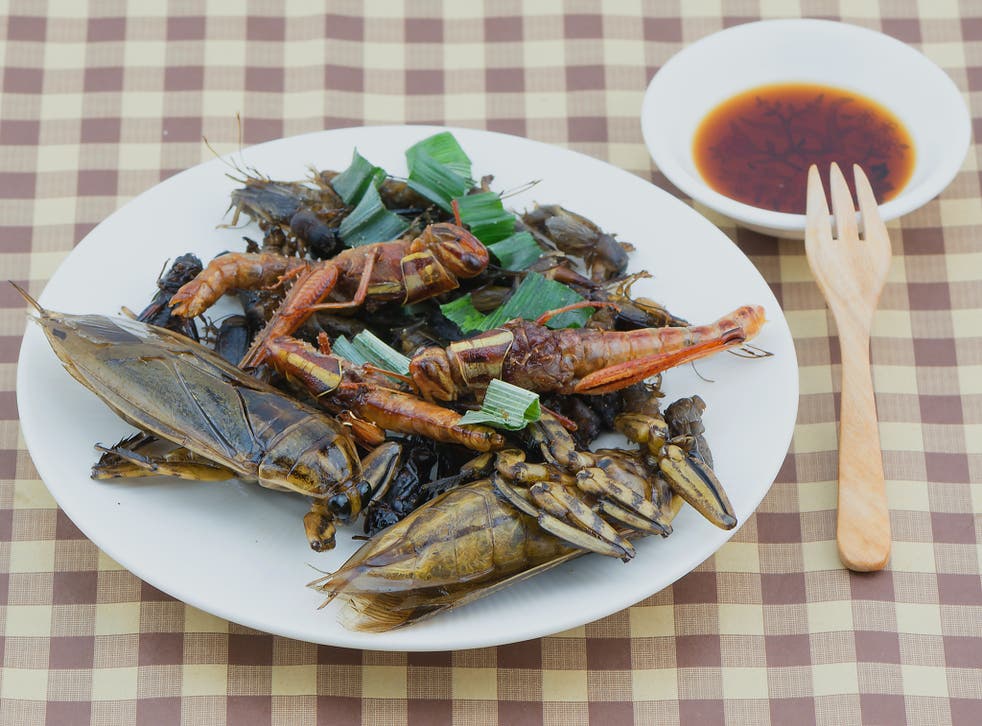 Eating insects is common practice in many countries around the world, but in Brussels, a start-up hopes to add crispy crickets to the menu.
The start-up "Little-Food" prepares and promotes food products made from crickets as an environmentally friendly and protein rich alternative to meat.
After breeding the crickets the insects are dried out in an oven and readied for consumption. Little-Food sells the crunchy crickets in grocery shops and serves them up in a variety of flavours, including garlic and tomato. The insects can even be turned into flour and used as a protein rich ingredient for baking.
Eating crickets is significantly better for the environment, often touted as a valuable solution to food shortages and a way of combating the negative environmental effects of meat production.
"For the same amount of protein as a cow for instance, they (crickets) need 25 times less food, they need 300 times less water, and they produce 60 times less greenhouse gases," Little Food cricket breeder Nikolaas Viaene told Reuters.
Little-Food began by farming crickets in a private apartment and have since expanded to a three floor building in the city.
BUGBUG utensils for eating insects - In pictures

Show all 11
The company hopes to follow in the footsteps of countries such as China, Ghana, Mexico and Thailand where crickets are a widely-eaten delicacy.
But some members of the wider public remain sceptical. Brussels resident, Efthimia Lelecas declined the offer of a cricket snack telling Reuters: "No, I'm not eating that…no, no, that looks awful".
In 2013, a report by the United Nations Food and Agriculture Organisation suggested that while current farming practises are unsustainable, edible insects present a viable, nutritious resource.
If we want to help meet the demands of our ever-growing population, crunching critters could be a clear solution.
Register for free to continue reading
Registration is a free and easy way to support our truly independent journalism
By registering, you will also enjoy limited access to Premium articles, exclusive newsletters, commenting, and virtual events with our leading journalists
Already have an account? sign in
Register for free to continue reading
Registration is a free and easy way to support our truly independent journalism
By registering, you will also enjoy limited access to Premium articles, exclusive newsletters, commenting, and virtual events with our leading journalists
Already have an account? sign in
Join our new commenting forum
Join thought-provoking conversations, follow other Independent readers and see their replies