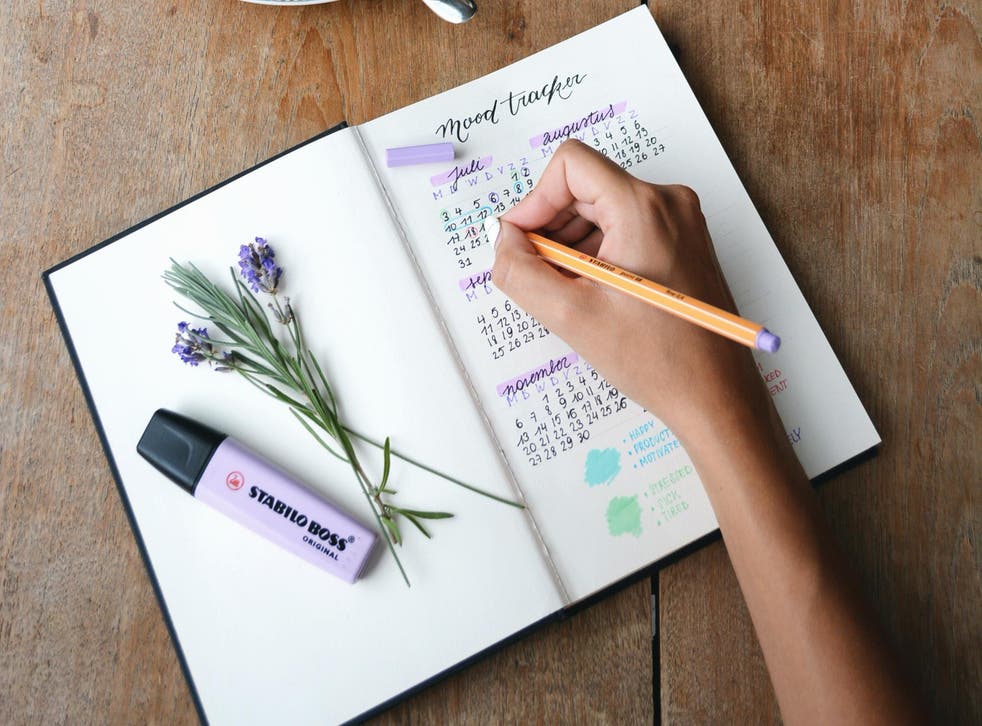 Inspirational bullet journal ideas for a new month
Many people are sharing their designs on Twitter
A new month means turning a fresh page in the calendar for most people.
However, for a growing number of bullet journaling enthusiasts, the start of the month is an opportunity to start new creations for the few weeks ahead.
Useful for organisation, but also relaxing and enjoyable to create, the journals often boast elaborate and impressive designs.
Many have taken to Twitter using the hashtags #bulletjournal and #bujo to display the patterns, themes and often vibrant colours of their personal journals.
The concept of bullet journaling was invented by digital product designer Ryder Carroll in 2013. Since then, the bullet journal community has expanded, and it is now an international trend.
Essentially, the method sees bullet journal writers, or BuJo enthusiasts, using a notebook to record all the significant aspects of their life in the coming months. However, unlike a calendar, the method used to create a bullet journal is flexible. This means it can be tailored to each user very easily – resulting in some very aesthetically pleasing BuJo designs.
This trending method of organisation is described on the website BulletJournal.com as "the analog system for the digital age". More personal than a traditional calendar, it is an evolving, adaptable practice that can be "self-curated".
Using only a pen and paper, creators of a bullet journal make an index, listing dates and collections. This index is tailored to specific needs - they can include anything they want to prioritise, or consider important. They then use a system of 'signifiers' to structure monthly and daily activity logs, whereby tasks can be represented by bullet points, events are represented using small circles, and notes are dashes.
Bullet journal users can combine creativity with organisation, by mixing and matching elements of the method to best suit their individual needs.
Some examples of the most popular journal collections (projects or lists) include: recipes, goals, morning routine, mood trackers, and "this month I'm thankful for" pages.
As well as the journal's ability to organise and prioritise task, the popularity of pages dedicated to tracking aspects such as mood and gratitude has led experts to believe that bullet journals could be effective in combatting anxiety - as they make tasks easier to approach and deal with.
Register for free to continue reading
Registration is a free and easy way to support our truly independent journalism
By registering, you will also enjoy limited access to Premium articles, exclusive newsletters, commenting, and virtual events with our leading journalists
Already have an account? sign in
Register for free to continue reading
Registration is a free and easy way to support our truly independent journalism
By registering, you will also enjoy limited access to Premium articles, exclusive newsletters, commenting, and virtual events with our leading journalists
Already have an account? sign in
Join our new commenting forum
Join thought-provoking conversations, follow other Independent readers and see their replies