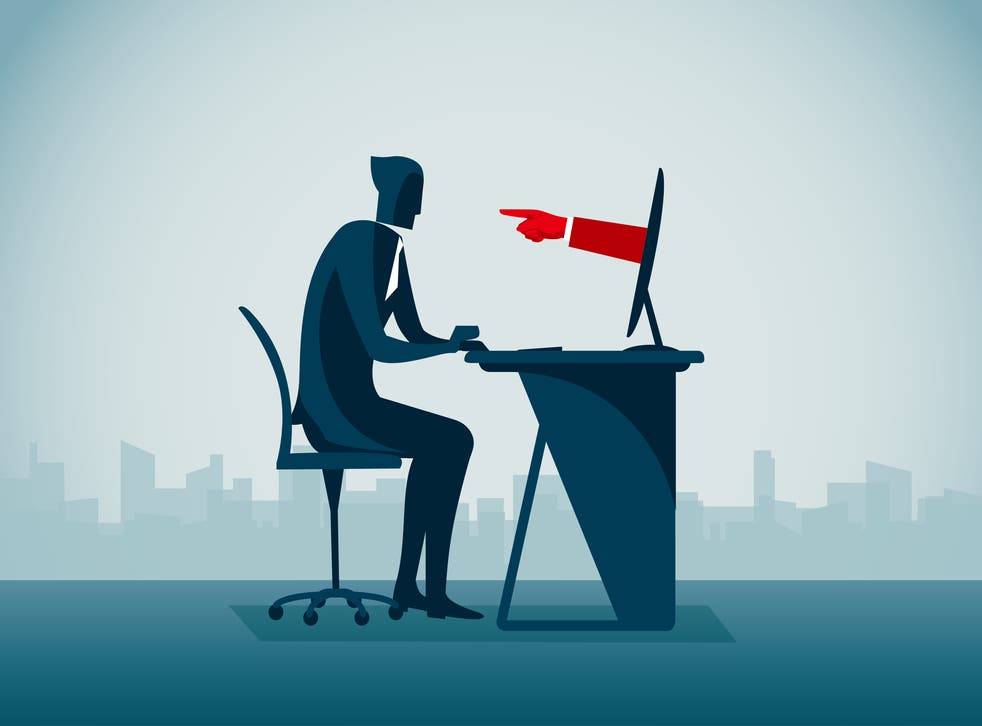 The signs to look out for if you think you're being bullied at work
Meghan Markle 'saddened' by claims she faced a bullying complaint from a close adviser while at Kensington Palace
On Wednesday, claims surfaced that the Duchess of Sussex faced a bullying complaint from a close adviser while at Kensington Palace.
The Times reports that Meghan had faced a complaint in October 2018 raised by Jason Knauf, who was the Sussexes' communications secretary at the time.
In response, Meghan's spokesperson called the claims part of a "calculated smear campaign based on misleading and harmful misinformation".
They added: "The duchess is saddened by this latest attack on her character, particularly as someone who has been the target of bullying herself and is deeply committed to supporting those who have experienced pain and trauma."
The claims follow those levelled against Home Secretary Priti Patel, who has been the subject of multiple accusations of bullying in the workplace.
Last year, the Home Office's top civil servant, Sir Philip Rutnam, quit his position and threatened to sue the government amid a row over Patel's alleged bullying, stating that the politician's behaviour "created fear". Patel denied any wrongdoing.
"I have received allegations that her conduct has included shouting and swearing, belittling people, making unreasonable and repeated demands – behaviour that created fear and that needed some bravery to call out," Sir Rutnam said.
In November 2020, an inquiry into the claims against Ms Patel concluded that she broke the ministerial code of conduct. However, she did not lose her position as the prime minister subsequently ruled that she did not break the code.
If a person feels they are being intimidated by a colleague in the workplace, it can be difficult to decipher whether it can be defined as bullying or harassment, or neither, and what course of action should be taken in either case.
Here is everything you need to know about assessing if you are experiencing workplace bullying and what you can do about it:
How can you tell if behaviour in the workplace is bullying?
The Equality Act 2010 defines bullying and harassment as "behaviour that makes someone feel intimidated or offended".
The Advisory, Conciliation and Arbitration Service (Acas) goes into further detail differentiating between bullying and harassment, explaining that bullying occurs when a person or a group of individuals exhibit behaviour "that's unwanted and makes you feel uncomfortable".
These types of behaviours can result in people feeling "frightened ('intimidated'), less respected or put down ('degraded'), you're made fun of and it makes you feel uncomfortable ('humiliated') and upset (insulted or 'offended')".
Examples of such behaviours, Acas outlines, may include if someone spreads a false rumour about you, if a person keeps putting you down in front of other colleagues and if your boss favours other members of your team above you.
Bullying may also range in frequency, perhaps occurring on a regular basis, as a one-off incident, in the workplace or at work-related social engagements.
"Workplace bullying can take shape or form in many different ways," says Bullying UK. "You may be questioning whether what you're going through is workplace bullying and a lot of this depends on if you actually are feeling bullied or harassed by a particular individual or a group of people."
What is the difference between bullying and harassment?
The main distinction between bullying and harassment is that when a person is guilty of harassment, this means they have attacked a person's legally protected characteristics, Acas explains.
These protected characteristics include: age, disability, gender reassignment, pregnancy and maternity, race, religion or belief, sex and sexual orientation, the organisation states.
"Harassment includes bullying because of a 'protected characteristic' and so is against the law," says Citizens Advice.
"For it to count as harassment both of the following must be true: the person is justified in feeling harassed and the person being harassed feels they're working in a hostile environment."
Citizens Advice adds that under discrimination law, there are three different forms of harassment.
The first type relates to the aforementioned protected characteristics, the second type is "where the unwanted conduct is of a sexual nature" and the third is "where you're treated worse because of rejecting or submitting to unwanted sexual behaviour or behaviour related to gender reassigment or sex".
If you believe you are being bullied in the workplace, what can you do about it?
If an employee feels they are being bullied in the workplace, the government advises that they first "see if they can sort out the problem informally first".
If this is not possible, then it is recommended that they speak to their manager, their human resources department or a trade union representative.
"If this does not work, they can make a formal complaint using their employer's grievance procedure," the government states.
"If this does not work and they're still being harassed, they can take legal action at an employment tribunal."
The government adds that an aggrieved worker can contact the Acas helpline for further guidance by calling the organisation's helpline on 0300 123 1100. The helpline is open Monday to Friday from 8am to 6am.
Bullying UK stresses the toll bullying can have on an employee's mental health, recommending that they make an appointment with their GP if they are feeling "under duress".
8 well paid jobs that don't require a degree

Show all 8
"It is important to keep a diary of all incidents with times, dates, witnesses and what happened," the charity says. "This will help you enormously, especially if you decide to take this further."
Acas outlines that any worker can report an incident of harassment in the workplace that they've seen or heard about, regardless of whether it was directed at them or not.
"You can also look at your workplace's policy on discrimination and harassment, if there is one," the firm states. "This should say how your employer handles discrimination and harassment complaints."
Citizens Advice stresses that a person can only take legal action against harassment if they are protected by the Equality Act 2010.
To find out more information about whether you are protected under the Act, visit the Citizens Advice website here.
Register for free to continue reading
Registration is a free and easy way to support our truly independent journalism
By registering, you will also enjoy limited access to Premium articles, exclusive newsletters, commenting, and virtual events with our leading journalists
Already have an account? sign in
Register for free to continue reading
Registration is a free and easy way to support our truly independent journalism
By registering, you will also enjoy limited access to Premium articles, exclusive newsletters, commenting, and virtual events with our leading journalists
Already have an account? sign in
Join our new commenting forum
Join thought-provoking conversations, follow other Independent readers and see their replies