3 key things you can do to benefit butterflies and your mental health
A spot of gardening can help protect a species in decline.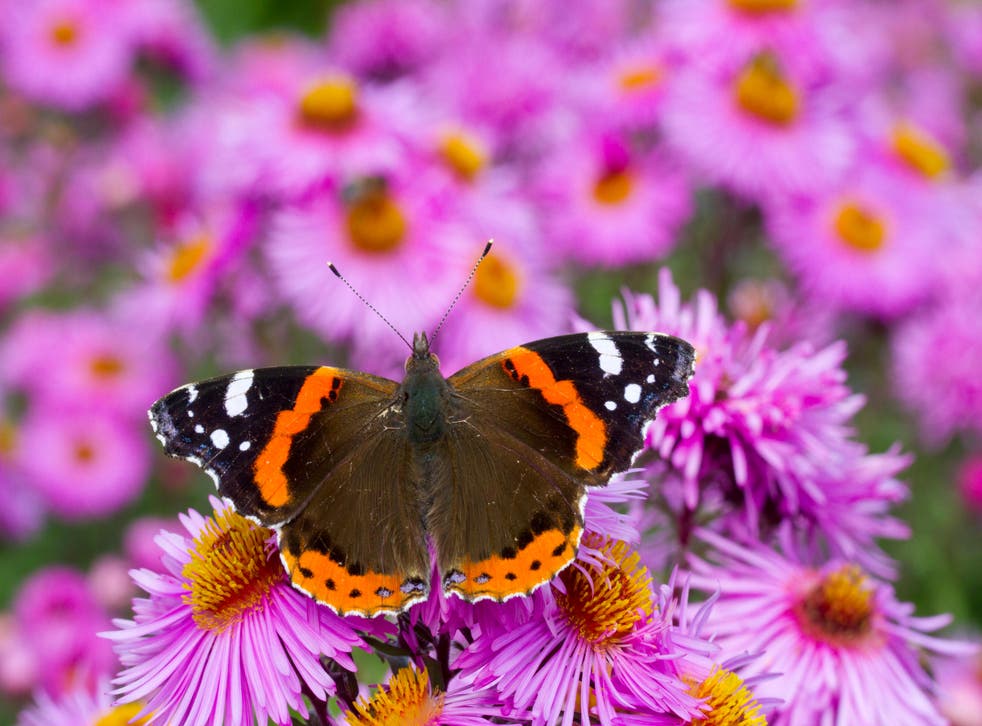 Feeling anxious about the easing of lockdown? You might want to spend some moments helping the nation's butterflies.
According to charity Butterfly Conservation a short amount of time spent in doing odd jobs to help the species in nature can alleviate stress and make people feel happier and more energised.
A new project led by the charity called Nature for Nurture, is aiming to equip people with all the knowledge and tools they need to build a butterfly-friendly haven, as 76% of the UK's butterfly species have declined over the last 40 years.
Keen to do your bit? Here's how you can attract butterflies into your garden or local green space this spring.
1. Plant some flowers
Butterflies feed off nectar-rich flowers which they locate by following their scent and colour. Spring is a great time to plant a variety of different flowering plants to keep the winged creatures returning to your garden.
Bluebells, buddleja, marjoram, red valerian and verbena are all plants that adult butterflies enjoy, as they produce flamboyantly colourful flowers. Make sure you water them generously, so there's always a plentiful supply of nectar.
They also like herbs such as dill, fennel and parsley, so if you don't have a garden, you could plant the seedlings in a window box and enjoy watching the wildlife come into your kitchen view.
2. Find out your local species
There are 58 species of butterflies native to the UK, but they won't all be living in your local area.
Each garden will attract a different set of butterflies, so research the types of butterflies you are likely to attract into your garden and the types of plants they enjoy.
For instance, the unmistakable Red Admiral butterfly likes nectar-rich borders, as well as feeding on pieces of rotten fruit – so drop your apple cores into your flowerbeds to give them an extra spring snack.
The Wildlife Trust (wildlifetrusts.org) has a page where you can identify species of butterfly, along with information about how you can help each different type.
3. Leave some wild areas to grow
Butterflies go through four stages: egg, caterpillar, pupa, and adult. In order to enjoy these gorgeous creatures in our gardens, we need to also think about supporting caterpillar growth, by avoiding using pesticides and allowing some areas of grass to grow tall and bushy.
Larvae like to feed on nettles, ragwort and thistles, as well as grass, so leave an area growing wild for them to enjoy.
While it might not be as pretty as your freshly mowed lawn, you'll reap the benefits when the butterflies eventually emerge and float around your flowerbeds.
Register for free to continue reading
Registration is a free and easy way to support our truly independent journalism
By registering, you will also enjoy limited access to Premium articles, exclusive newsletters, commenting, and virtual events with our leading journalists
Already have an account? sign in
Register for free to continue reading
Registration is a free and easy way to support our truly independent journalism
By registering, you will also enjoy limited access to Premium articles, exclusive newsletters, commenting, and virtual events with our leading journalists
Already have an account? sign in