The Independent's journalism is supported by our readers. When you purchase through links on our site, we may earn commission.
'C is for Consent': Book teaching children it's okay to refuse hugs praised by parents
'I haven't gotten a goodnight kiss from my 4 year old in over a year because she doesn't want to'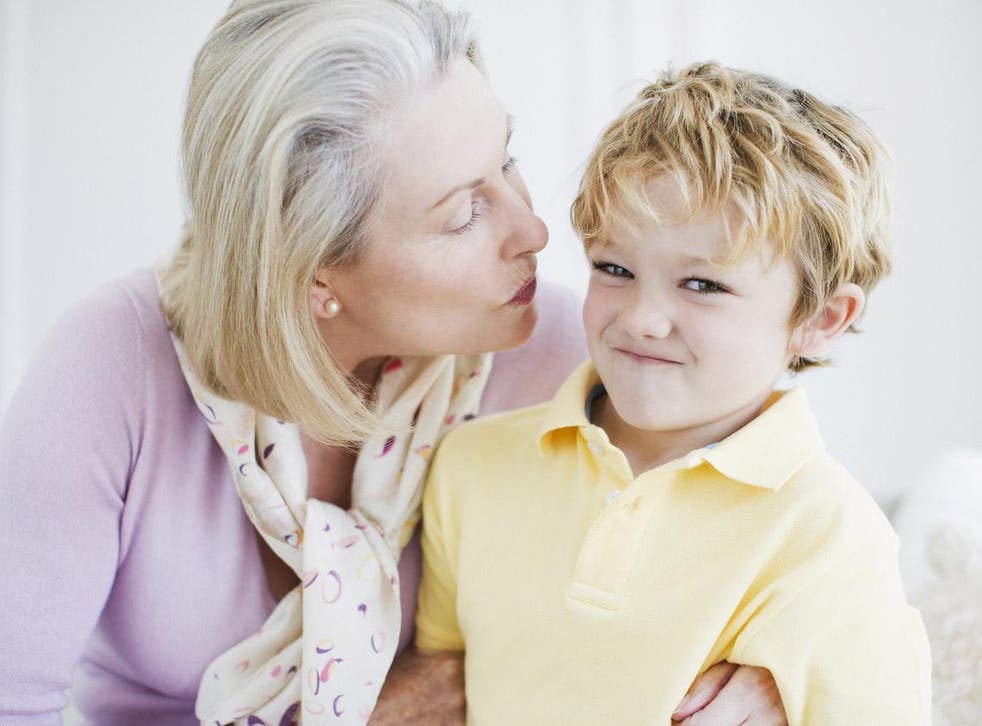 A book that teaches children it's okay to say 'no' to hugs has won widespread praise from parents online.
Family get-togethers and lunch dates with friends could, without you even realising, be giving your children the wrong idea about consent and physical affection.
We've all been there. You show up and your child is immediately set upon with kisses by distant relatives or maybe you encourage your child to thank someone who gave them a gift with a big hug.
Seemingly harmless at first glance, it's actions like these that one author argues could teach your child that what happens to their body isn't always up to them.
The book, 'C is for Consent' was published by Eleanor Morrison in April after receiving funding via a Kickstarter campaign.
The illustrated story follows a young boy called Finn who navigates a gathering of family and friends. His parents encourage him to make his own choices about whether to receive and offer physical affection.
In one scenario, his grandma goes in for a hug, but Finn, who "isn't in the mood", is reminded by his dad that he doesn't have to give hugs if he doesn't want to.
At the end he replicates the lesson he's learned and waits for consent before holding the hand of his female best friend.
Although the book was published some months ago it went viral on Twitter this weekend when Zoé Samudzi, whose nephew was gifted the book, shared a picture of its cover, remarking: "They're starting my 11 month old nephew early.
"I, for one, am never ever going to make him hug me," Samudzi continued.
"I'd hope he'd want to and I'd be a little sad if he didn't, but his learning to assert his autonomy and to respect the autonomy of others is a lot more important than my feelings."
The post has since received more than 800 retweets and almost 3,500 likes.
Samudzi's tweet about the book prompted an outburst of praise from parents who commended the story for its message and inclusive illustrations, which feature different family structures, sexualities, ethnicities and disabilities.
"Yesssssssssss this makes me so happy & is so essential for people to learn from a young age," one person wrote.
Another added: "Can't wait to read @CisforConsent with my 4 yo daughters. They know they can give a hug, high five or handshake...but there are adults in their life who are not OK with this. We will keep working on them!"
Others used the opportunity to explain how they approach the issue of consent with their own children.
"We've always taught our kids that they never have to hug anyone they don't want to, including us. That if someone lays their hands on them in anyway that is unwelcome -that is NOT okay & they should speak up/do whatever is necessary to stop that interaction," one parent wrote.
Another said: "I haven't gotten a goodnight kiss from my 4 year old in over a year because she doesn't want to. I yearn for one, but respect her body. I love that when, on occasion, she gives me a kiss, it is straight from her heart."
Following the success of 'C is for Consent', Morrison hopes to expand the story into a "Phonics with Finn" series that could include "F is for Feminism" or "R is for Race."
Support free-thinking journalism and attend Independent events
Register for free to continue reading
Registration is a free and easy way to support our truly independent journalism
By registering, you will also enjoy limited access to Premium articles, exclusive newsletters, commenting, and virtual events with our leading journalists
Already have an account? sign in
Register for free to continue reading
Registration is a free and easy way to support our truly independent journalism
By registering, you will also enjoy limited access to Premium articles, exclusive newsletters, commenting, and virtual events with our leading journalists
Already have an account? sign in
Join our new commenting forum
Join thought-provoking conversations, follow other Independent readers and see their replies