The Independent's journalism is supported by our readers. When you purchase through links on our site, we may earn commission.
Caitlin Moran starts viral Twitter discussion on toxic masculinity after asking 'What are the downsides of being a man?'
'We discuss the downsides of being a woman very frequently - but what's going on with you lovely guys?'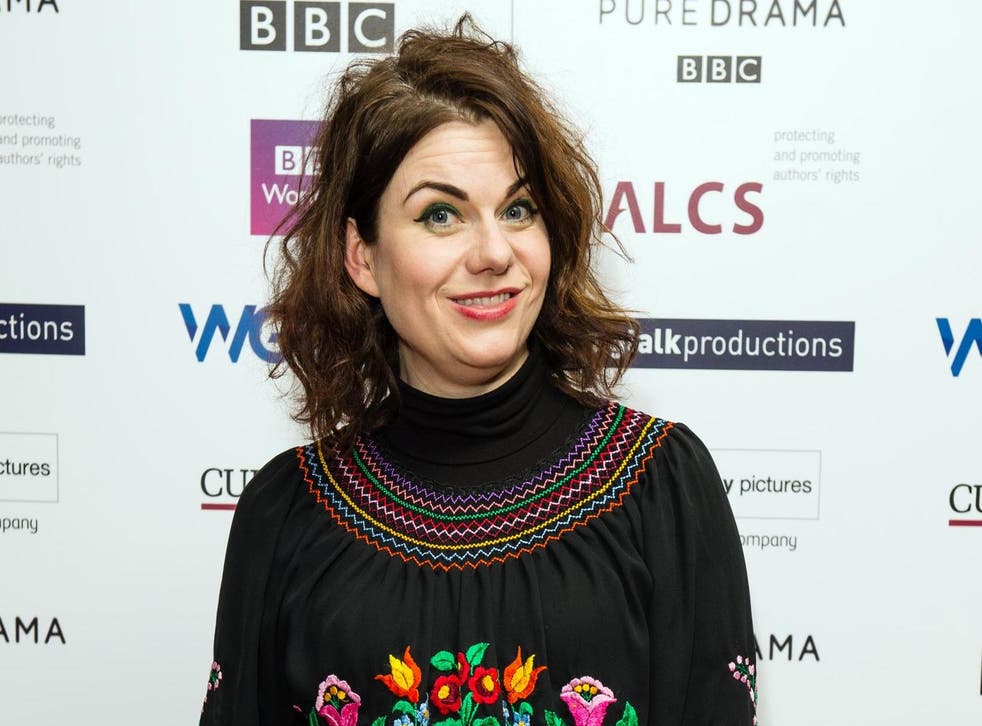 Caitlin Moran might be best known for her books on what it means to be a woman, but this week, the feminist writer prompted a viral discussion on Twitter about masculinity.
"Men. Men of Twitter. What are the downsides of being a man?" the How To Be A Woman author asked in a tweet posted on Thursday, which has since been liked more than 14,500 times.
"We discuss the downsides of being a woman very frequently - but what's going on with you lovely guys?" she continued.
Moran's question prompted a wave of candid responses from men across the web, who took the opportunity to share various vignettes on what it means to be a man today, and what is generally expected of them by society.
The comments, many of which were retweeted by Moran, shone a light on toxic masculinity, which dictates that men should be stoic and strong, both emotionally and physically.
"One of the downsides is that we are crap at talking about, well, the downsides," responded Matt Haig, author of Reasons To Stay Alive.
"We simply don't have anyone to talk to," another added.
"Going to a psychiatrist is expensive and looked down on socially, friends don't take you seriously unless there's something REALLY wrong, and it's hard to trust people with sensitive subjects. It's probably why many people drink."
Others chose to speak about pressures regarding sexual prowess, with one person blaming the media for "the expectation of being a sexual powerhouse available to operate 24 hours a day, and always be the one to make the first move in all things."
However, he added that in comparison to the sexual expectations imposed upon women, his concerns were "barely worth mentioning."
Moran responded by saying she thinks this is a significant issue, writing: "But I think this is huge, too - to have to be the people IN CHARGE of sex, which is, when all's said and done, a two-person job."
Women also responded to Moran's tweet, with one explaining how her husband and his friends refrain from being friendly to kids in public in fear of coming across as inappropriate or suspicious.
"Yes," Moran concurred, "how HORRIBLE to have to essentially quarantine yourself from women and children because of a few terrible men."
Another man agreed that this was something he was wary of, writing: "I got approached by a kid on her own in the park while walking my dog and went into a panic. Luckily my daughter came over to rescue me."
The sea of responses led Moran to call it "weird" that there was no "male equivalent of feminism" directly addressing the issues being discussed.
However, this sparked a slight backlash, with one user arguing that the male equivalent of feminism "should also be called feminism, otherwise it sets itself up in reaction.
"As it happens men benefit from feminism," they continued, "the graphs of increased suicide rates etc. seem to coincide with periods when feminism has been weak."
Overwhelmed by the number of responses, Moran encouraged her followers to continue the conversation on Facebook, where she has now launched a group called The Decent Fellows' Society, which has more than 1,000 members so far.
Register for free to continue reading
Registration is a free and easy way to support our truly independent journalism
By registering, you will also enjoy limited access to Premium articles, exclusive newsletters, commenting, and virtual events with our leading journalists
Already have an account? sign in
Register for free to continue reading
Registration is a free and easy way to support our truly independent journalism
By registering, you will also enjoy limited access to Premium articles, exclusive newsletters, commenting, and virtual events with our leading journalists
Already have an account? sign in
Join our new commenting forum
Join thought-provoking conversations, follow other Independent readers and see their replies