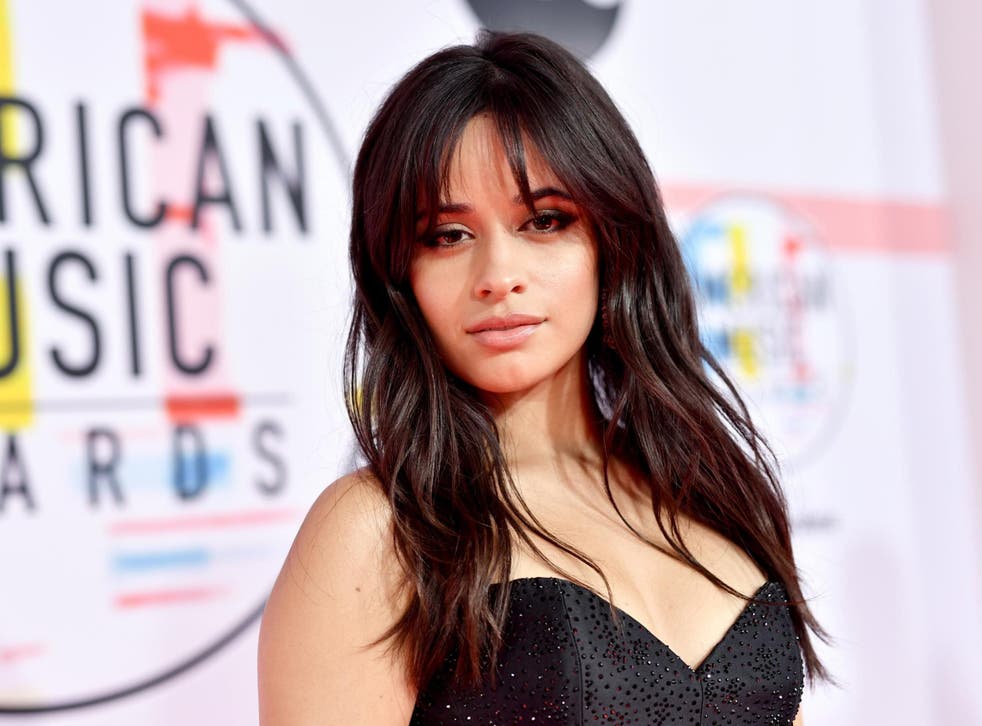 Camila Cabello condemns body-shamers for 'unrealistic' expectations of women
'Young girls growing up in an airbrushed world are seeking perfection that's not real'
Camila Cabello has called out body-shamers in a post on her Instagram story, saying that she finds it "sad" that young girls are "growing up in an airbrushed world".
On Saturday, the singer shared a lengthy post on her Instagram story explaining the disdain she feels towards the current climate of body-shaming on the internet.
The 22-year-old said that she recently came across a headline while browsing the web which stated that people had been "body-shaming" her.
"Honestly first thing I felt was super insecure just IMAGINING what these pictures must look like, 'Oh no! My cellulite! Oh no! I didn't suck in my stomach!'" Cabello wrote.
"But then I was like … of course there are bad pictures, of course there are bad angles, my body's not made of f**king rock, or all muscle, for that matter."
The musician continued saying that the "saddest part of young girls growing up in an airbrushed world is they're seeking perfection that's not real".
The former Fifth Harmony band member explained that she decided to speak out about online body-shaming in order to highlight the issue for girls "who are growing up on social media".
"They're constantly seeing Photoshopped, edited pictures and thinking that's reality, and everyone's eyes get used to seeing airbrushed bodies and airbrushed skin, and suddenly they think THAT's the norm?!!! It isn't. It's fake. AND FAKE IS BECOMING THE NEW REAL," Cabello wrote.
"We have a completely unrealistic view of a woman's body. Girls, cellulite is normal. Fat is normal. It's beautiful and natural. I won't buy into the bulls**t today!!!!"
Inspiring body positivity quotes

Show all 12
In July, Cabello opened up about her struggles with anxiety, revealing that she was "incredibly nervous" and "socially anxious" as a child.
In a post shared on Instagram, the star said that when she was younger, she would become tearful when people sang happy birthday to her as it would make her feel "overwhelmed".
In May 2018, the singer spoke to Cosmopolitan magazine about living with OCD (obsessive compulsive disorder).
"Everybody has different ways of handling stress. And, for me, if I get really stressed about something, I'll start to have the same thought over and over again, and no matter how many times I get to the resolution, I feel like something bad is about to happen if I don't keep thinking about it," Cabello said.
Support free-thinking journalism and attend Independent events
The musician added that prior to her diagnosis, she hadn't understood why she would experience bouts of anxiety.
"I didn't know what it was and when I found out, and [learned] how to step back from it, it made me feel so much better," Cabello stated.
"I feel so much more in control of it now. To the point where I'm just like, 'Aha! OK, this is just my OCD.'"
Register for free to continue reading
Registration is a free and easy way to support our truly independent journalism
By registering, you will also enjoy limited access to Premium articles, exclusive newsletters, commenting, and virtual events with our leading journalists
Already have an account? sign in
Register for free to continue reading
Registration is a free and easy way to support our truly independent journalism
By registering, you will also enjoy limited access to Premium articles, exclusive newsletters, commenting, and virtual events with our leading journalists
Already have an account? sign in
Join our new commenting forum
Join thought-provoking conversations, follow other Independent readers and see their replies