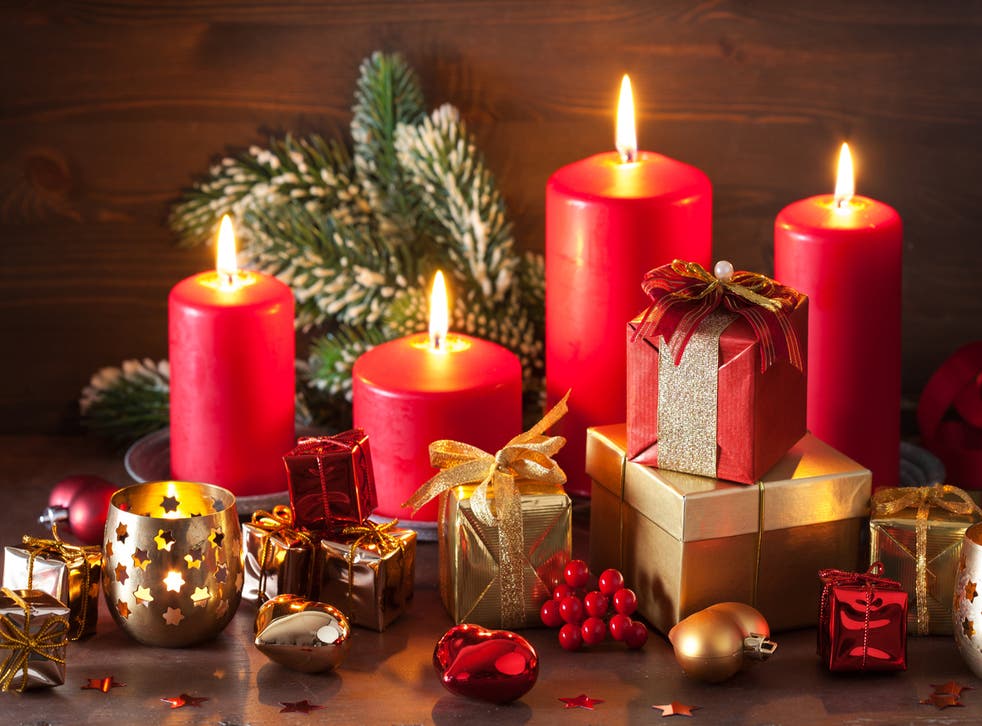 This is how you should be burning your candles, according to an expert
Make your luxury candles last over the festive season with these top tips
Sabrina Barr
Thursday 07 December 2017 11:10 Comments
There's more to lighting a candle than simply setting the wick alight and letting it burn.
According to an expert, chances are many of us haven't been making the most of our candles at home.
Julie Bonin, Assistant Commercial Operations Manager at diptyque Paris, advises that there are a few easy tactics that you can employ to make your luxury candles last a lot longer than usual.
With Christmas just around the corner and the probability of the majority of us being gifted candles imminent, these tips could definitely come in useful.
Speaking to Harper's Bazaar, Bonin outlined her key points for prolonging candle life.
Burn candle for two hours during first use
Burning your candle for at least a couple of hours when you first light it will ensure that you can use it over and over again.
"This is to allow the top layer of wax to fully melt, ensuring even burning when next lighting it," Bonin explains.
Avoid draughty areas
As you can imagine, a breeze is no friend to an open flame.
"Another way to make your candle last longer is to avoid placing your candle in a draught area, as this means your candle will be consumed more rapidly," says Bonin.
Trim the wick
As your candle burns, the wick lengthens. This makes the candle burn faster.
"Trim it every time you use your candle and make sure it isn't longer than a couple millimeters - the same length as when new."
Doing this will also prevent a build up of black smoke and stop the glass candle-holder from overheating.
Re-centre the wick
Not only should you make sure that the wick is the correct length, but you should also reposition the wick to the centre of the candle for optimum use.
"As well as trimming your wick, to prevent soot stains forming on the glass make sure you re-centre it after putting your candle out, when the wax is still liquid," instructs Bonin.
Cover with a lid
This obviously only applies when the candle is no longer lit.
"We recommend using our lids to prevent dust from settling on the candle if you aren't using it regularly," says Bonin.
"If dust has settled, you can use a humid cotton pad to remove the dust from the top of the wax."
Clean the glass
Burning a candle can be very therapeutic, but it can leave your glass in a slightly tarnished condition.
"Should your glass turn black due to the candle having been left to burn for too long, then use a wet cotton pad with warm soapy water and gently rub it on the black stains.
"Make sure you dry the area properly before lighting your candle again."
Re-use your candle holder
Just because your candle has burnt down to the last drop of wax doesn't mean you can't make use of the holder.
"To restore the holder when your candle has completely burnt down, simply pour hot water in the glass (make sure you use oven mitts as the glass can get very hot), swirl it gently, empty the water in a sink and wipe with a paper towel," Bonin recommends.
"Repeat this process a couple of times until the glass is completely clean. It makes for great brushes or pencil holders as well as flower pots!"
Register for free to continue reading
Registration is a free and easy way to support our truly independent journalism
By registering, you will also enjoy limited access to Premium articles, exclusive newsletters, commenting, and virtual events with our leading journalists
Already have an account? sign in
Join our new commenting forum
Join thought-provoking conversations, follow other Independent readers and see their replies