Smoking cannabis at home could get you evicted, housing providers warn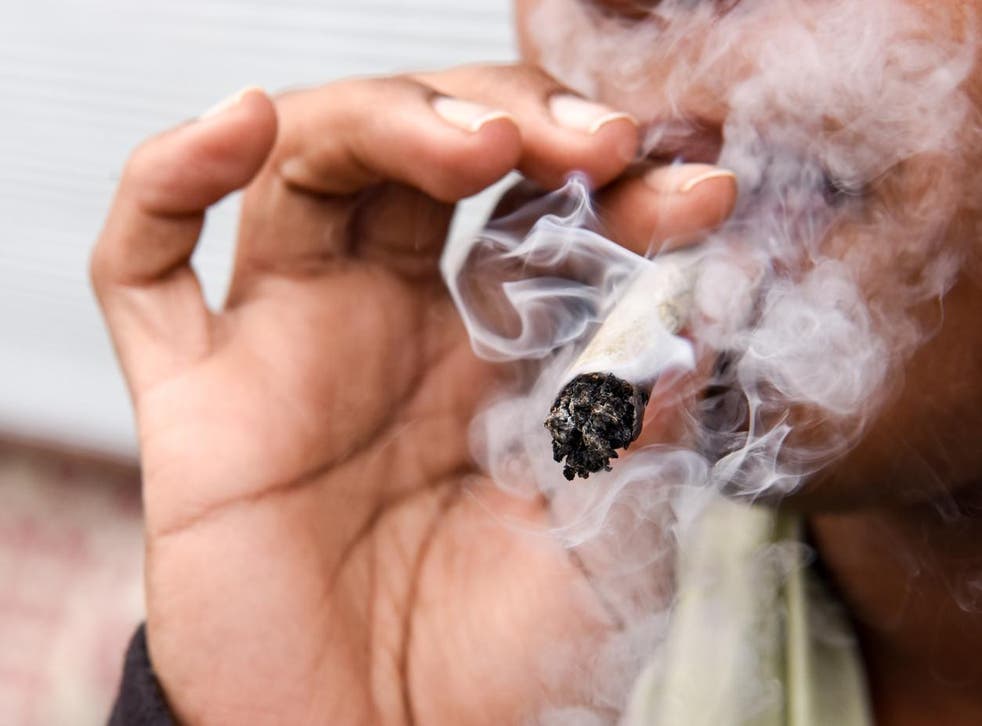 Tenants are being warned that they could face eviction if caught smoking cannabis inside their own homes.
As part of the 'Use it? Lose it!' campaign which started following a series of house fires caused by cannabis use, housing providers are warning tenants that they risk bring thrown out of their rented home if they use the illegal drug.
"If we suspect cannabis smoking we will alert the police, in case it is part of a wider investigation, and investigate ourselves," Charlotte Herring, of UK housing association One Housing told the Mirror.
"In general, if we prove cannabis smoking we will both give a warning and offer support to help the resident stop.
"Legal action is a last resort as we would rather help someone stop but if the resident persists it may result in termination of the tenancy."
Emphasising that smoking cannabis is not only against the law but also a breach of contract, the Association of Residential Letting Agents (ARLA) added, "Smoking cannabis in a rental property is breaking three standard terms and conditions on almost every tenancy agreement.
"Most agreements will state that you're not allowed to use the property for illegal or immoral purposes."
Taking the ayahuasca hallucinogenic drug - in pictures

Show all 7
Leading the campaign, Donna Kelly, regional director at LHT, added, "Cannabis use in rented properties, particularly those with communal areas, can be a real nuisance to residents. Not only is it illegal, it is also often linked to other anti-social behaviour.
"While we are always here to offer support to residents with drug problems, we are also concerned about the impact of cannabis use on the wider community."
As it stands, anyone found in possession of cannabis can be sentenced to a maximum of five years in prison while supplying or producing the class B drug can lead to a maximum of 14 years in jail, an unlimited fine, or both.
Register for free to continue reading
Registration is a free and easy way to support our truly independent journalism
By registering, you will also enjoy limited access to Premium articles, exclusive newsletters, commenting, and virtual events with our leading journalists
Already have an account? sign in
Register for free to continue reading
Registration is a free and easy way to support our truly independent journalism
By registering, you will also enjoy limited access to Premium articles, exclusive newsletters, commenting, and virtual events with our leading journalists
Already have an account? sign in
Join our new commenting forum
Join thought-provoking conversations, follow other Independent readers and see their replies