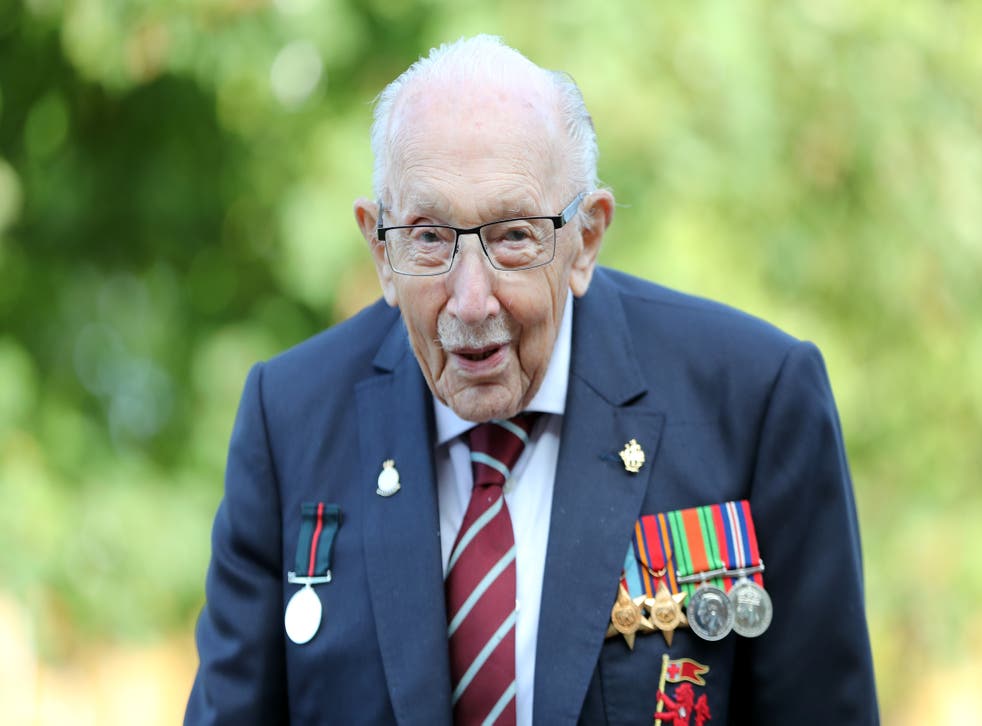 Petition for state funeral for Captain Tom Moore signed by almost 200,000
State funerals are usually reserved for monarchs
Leer en Español
A petition calling on the government to provide a state funeral for Captain Sir Tom Moore has been signed by almost 200,000 people.
State funerals - public funerals to honour those of national importance - are usually only held for monarchs. They can, however, be given for very important non-royals under exceptional circumstances, if this is approved by the government and the monarchy.
Captain Tom Moore died with coronavirus on Tuesday 2 February, aged 100. The centenarian was knighted by the Queen in July last year, after he raised more than £32m for NHS charities by walking over 100 laps of his garden.
Sam Watson, from Manchester, who started the petition, called Captain Tom a "much loved hero" and pointed out that he had helped the country during two world crises - the Second World War and the coronavirus pandemic.
Watson wrote: "Covid-19 has clouded the world, but this man deserves a special send off to bring a candle to his past, present and future."
Supporters of the petition praised Captain Tom's efforts in campaigning and inspiring others during the pandemic.
Gary Holroyd, who signed, wrote: "Capt Sir Tom was an inspiration to millions world wide and a brave soldier until the very end."
Sam Marroncelli, another supporter, said: "His achievements in his last year of life surpass what most people achieve in a lifetime."
Some social media users questioned whether holding a state funeral was a sensible use of money during the crisis, and pointed out that many people have been unable to attend funerals for family members.
One NHS worker tweeted: "When a petition to provide safe & effective PPE for those caring for Covid patients on general wards only has 3,129 signatures whilst one calling for a state funeral for Captain Tom has tens of thousands, you know where this countries priorities lie[sic]! We are not expendable!"
Another Twitter user called for "perspective" writing: "So now there's a petition doing the rounds to call for a state funeral for Captain Tom. In a pandemic, when most people can't attend their own families' funerals. I appreciate what he did and what he represented but we need some perspective here!"
A third suggested: "Instead of a state funeral for Sir Captain Tom - Why not build some new hospitals & name them in his honour? Considering the money he raised was for the NHS I think that would be more fitting?"
On Wednesday 3 February, a national "Clap for Tom" was held at 6pm to honour Captain Tom. Boris Johnson encouraged the public to take part, calling it a chance to "show our appreciation for him and all that he stood for and believed in". 
Join our new commenting forum
Join thought-provoking conversations, follow other Independent readers and see their replies