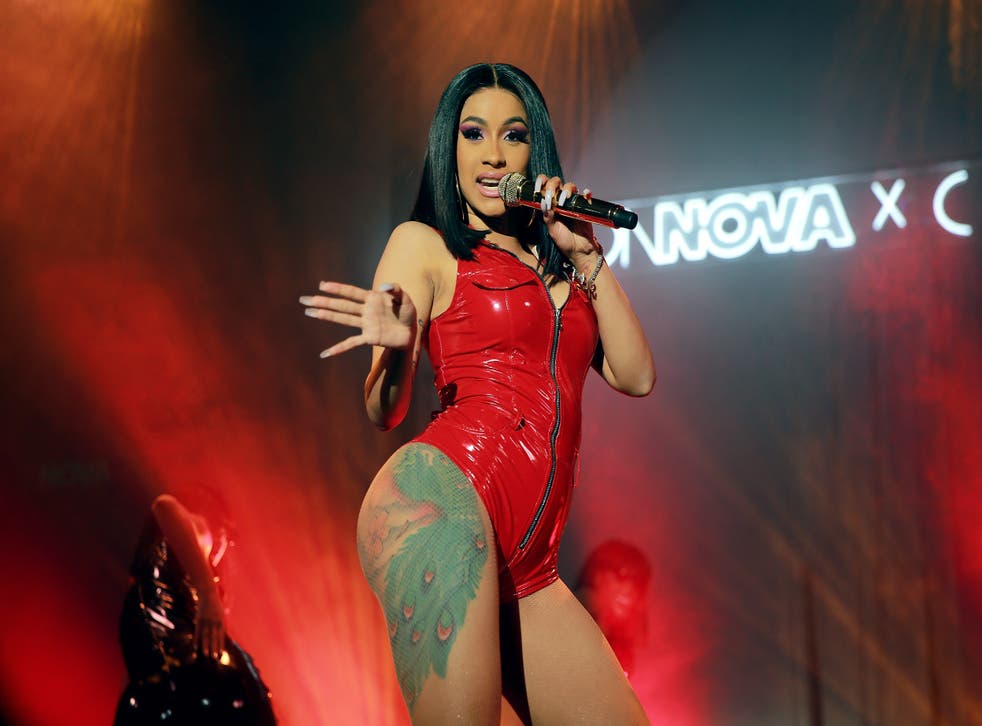 Cardi B defends Offset from fans on Twitter amid divorce: 'He a dumb*** not a bad man'
Rapper filed for divorce from Offset in September, citing relationship as 'irreplaceably broken'
Leer en Español
Cardi B has defended her estranged husband Offset from fans after filing for divorce from the Migos rapper last month.
On Thursday, the rapper responded to a follower who said her fans don't like Offset in a since-deleted tweet, where she wrote: "I don't give a f*** if you don't like him. I don't talk to him but you not going to disrespect my child's father."
The WAP singer then said that she would "slap" her fan in "courtesy of Kulture," her two-year-old daughter she shares with Offset.
"If he die, go broke, you not the one that's going to raise my kid and you're not the one who pays for her s**t," the 27-year-old wrote.
In a separate tweet, which the rapper has also deleted, she responded to another fan who called Offset a "bad man".
"He a dumb*** not a bad man," she wrote, according to Complex. "...cause out of everybody that tried to steal, finesse me into working with their brand for less he got people coming for me with CORRECT CONTRACTS and never ask for a dollar or benefit like everyone else."
Cardi's defence of her husband comes after she filed for divorce on 15 September after three years of marriage, citing their relationship as "irreplaceably broken".
Following the divorce filing, Cardi assured fans that she was fine and had "not shed not one tear".
"I got tired of not seeing things eye-to-eye," she said during an Instagram Live in September. "When you feel like it's not the same anymore, before you actually get cheated on, I rather just leave... you know what I'm saying? Like, I'm tired of people."
Despite defending her former partner, Cardi made it clear that she is no longer with Offset with an Instagram photo she shared of herself with the caption: "Single, bad and rich. I do the controlling."
Join our new commenting forum
Join thought-provoking conversations, follow other Independent readers and see their replies