The Independent's journalism is supported by our readers. When you purchase through links on our site, we may earn commission.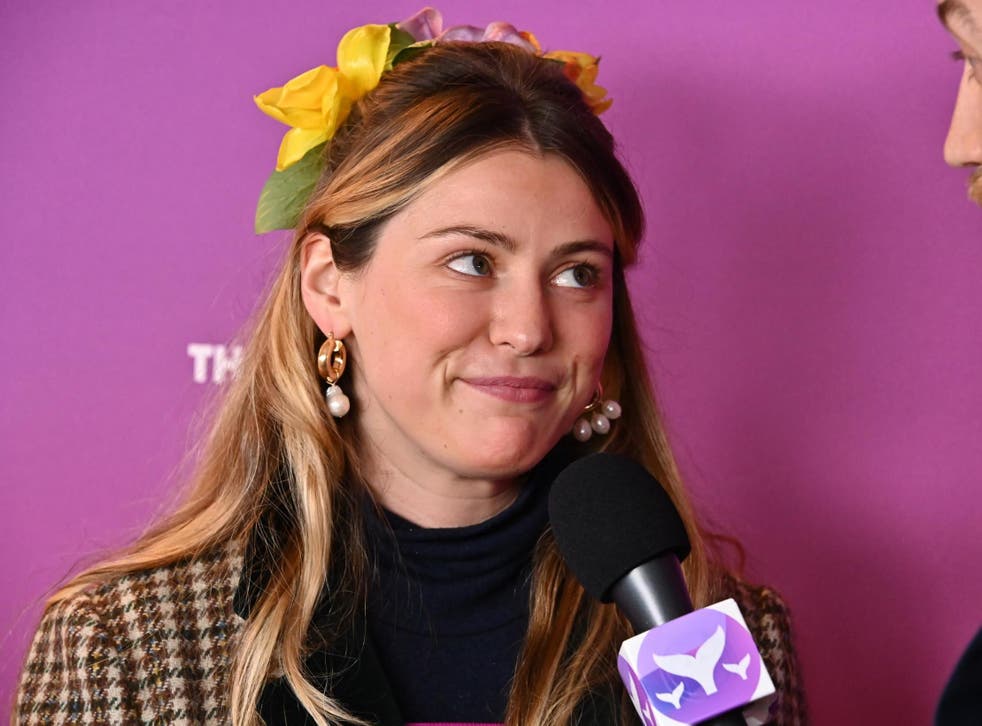 Who is Caroline Calloway, why is the Internet talking about her and how is she connected to Natalie Beach?
An essay written by Beach about her former friendship with Calloway recently went viral
If you're active on social media, then you will likely have heard the name "Caroline Calloway" making waves across the digital stratosphere recently.
The publication of a highly-detailed, personal essay in The Cut – written by Natalie Beach about the "intoxicating" friendship she once had with Calloway – has thrust the controversial influencer into the limelight, causing many to question the series of events which propelled her to fame on Instagram.
So how did Caroline Calloway make a name for herself on social media and why has the Internet become so obsessed with her? Here is everything you need to know.
How old is Calloway and where is she from?
Caroline Calloway Gotschall in Falls Church, Virginia in the United States on 5 December 1991. She is currently 27.
She attended Phillips Exeter Academy in Exeter, United States before studying history of art at New York University.
She later studied history of art at St Edmund's College in Cambridge, where she graduated in 2016.
When did she first start making a name for herself on social media?
Calloway first joined Instagram in 2012, explaining to Man Repeller in a 2018 interview that she had started to take an interest in photography at the time.
Since the launch of her account seven years ago, Calloway has provided her followers with an insight into her life through her camera lens, telling Man Repeller that she "began by writing an autobiographical story that carried across multiple Instagram posts and introduced different people" in her life as "characters".
Over the years, Calloway's following has grown massively, currently standing at 791,000 followers.
In 2015, a report by ABC News stated that the influencer had "gained more than 335,000 followers on Instagram by posting pictures and stories about her fairytale life at Cambridge University".
What controversies has she been linked to in the past?
In 2016, it was reported by Publishers Weekly that a memoir written by Calloway, titled And We Were Like, was to be published by Flatiron Books.
Calloway claimed that she had received an advance payment of around $500,000 (£405,930) for the book.
However, the publication of her memoir never came to fruition, with the influencer informing her followers in 2017 that the deal had been cancelled.
Calloway explained to Man Repeller that the "boy-obsessed version" of herself which she had "planned to depict" as the protagonist of her memoir was not one she could "stand behind".
"I think there are a lot of people who would have written the book anyways and taken the money, but I couldn't do it," she said.
According to blog Pajiba, Calloway later sold chapters from the memoir on Etsy, crediting a woman called Natalie with helping her write her book proposal.
Following the somewhat puzzling circumstances surrounding the cancellation of Calloway's book deal, in December last year, the influencer informed her followers that she would be hosting a creativity workshop in New York.
It was later announced that the workshop would consist of a four-hour seminar, which would cost $165 (£133) per ticket to attend.
One undercover reporter called Andrea Park who attended the workshop wrote an article for W magazine stating that it had taught her "nothing about creativity, but a lot about scamming".
Those who attended were promised handwritten letters, flower crowns made out of orchids and care packages, all of which fell below expectations, as per the reporter's experience.
Calloway also planned on going on tour across the US, the UK and Europe.
However, following the publication of a condemning Twitter thread by writer Kayleigh Donaldson about the tour, Calloway only took part in tour dates in New York, cancelling the rest of the schedule.
Why has Natalie Beach's essay about Calloway gone viral?
On Tuesday evening, writer Natalie Beach published an essay in The Cut, titled: "I was Caroline Calloway. Seven years after I met the infamous Instagram star, I'm ready to tell my side of the story."
Ms Beach explained in the introduction that after meeting Calloway at a creative non-fiction workshop during college when they were both 20 years old, she started to provide her with editorial guidance.
She outlined how this began with assistance on Calloway's creative stories, which lead to Ms Beach editing Calloway's Instagram captions during the early stages of her influencer career and eventually her book proposal.
However, these weren't the only revelations which Ms Beach made in her candid essay.
Ms Beach explained that while on a trip to Italy with Calloway, the pair missed three flights on their way home which they were unable to obtain refunds for.
Ms Beach said she became so financially dependent on Calloway due to the missed flights that she paid her back in the form of edited Instagram captions over the summer.
The writer stated that she later edited Calloway's book proposal, adding that her "involvement was uncredited, as the entire selling point of Caroline was that she was an ingénue, and ingénues don't have sleep-deprived collaborators living in deep Brooklyn".
Ms Beach said that Calloway received $375,000 (£304,014), a figure which was substantially less than what Calloway had previously claimed.
Ms Beach also claimed that Calloway later told her that she had bought "tens of thousands of followers" during the early stages of her time on Instagram.
What has the reaction been to Beach's essay?
Following the publication of the essay, Ms Beach tweeted a link to it.
The tweet got close to 16,000 likes, and spawned a huge online conversation about Calloway's career as an Instagram influencer and about "toxic friendships".
"I'm halfway through the Caroline Calloway essay and it's mesmerising and insane and so of this era, especially as my first introduction to Caroline Calloway," one person wrote.
"Underscores how we live in these separate bubbles, with micro celebrities that mean so much to some and nothing to others."
"Honestly I found a lot of this story very relatable – the idea of being taken in by someone very charismatic and feeling a whole messy cocktail of emotions about them. Being in your early 20s is a nightmare!!!!" another commented.
How did Calloway respond to the essay?
Following the publication of the essay, Calloway published a response on Instagram which clarified how she and Ms Beach collaborated when writing Instagram captions.
Support free-thinking journalism and attend Independent events
"Natalie didn't write my captions FOR me. Never. Not once. We wrote them TOGETHER," Calloway wrote in the caption.
"And my best captions – the captions about Cambridge – I wrote BY MYSELF after our friendship had shaped me and helped me find my voice."
Calloway added that Ms Beach was "inextricable" from her own writing, also stating that she wants to change the way she uses Instagram in the near future in order to build something "true".
Register for free to continue reading
Registration is a free and easy way to support our truly independent journalism
By registering, you will also enjoy limited access to Premium articles, exclusive newsletters, commenting, and virtual events with our leading journalists
Already have an account? sign in
Register for free to continue reading
Registration is a free and easy way to support our truly independent journalism
By registering, you will also enjoy limited access to Premium articles, exclusive newsletters, commenting, and virtual events with our leading journalists
Already have an account? sign in
Join our new commenting forum
Join thought-provoking conversations, follow other Independent readers and see their replies