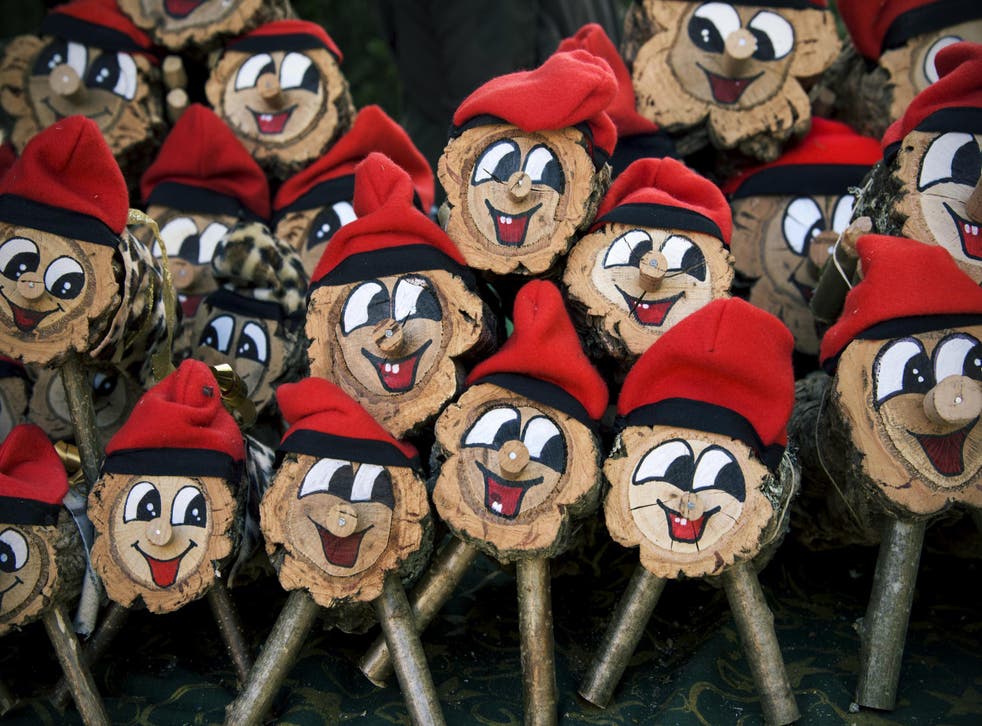 Meet Tió de Nadal, Catalonia's smiling Christmas log that defecates presents
Catalonia may have the weirdest Christmas tradition ever
Chelsea Ritschel
in New York
Monday 04 December 2017 20:18 Comments
Although a jolly Santa Claus dropping down your chimney to deliver presents in the dead of night is the image that comes to mind for many people when they think of Christmas, holiday present-bringers and traditions vary throughout the world.
Just as Austria's children have a widespread belief in Krampus, the monster who punishes misbehaving children, and Italy's citizens await the arrival of Befana, the friendly present-bearing witch, Catalonia's children also partake in an interesting Christmas tradition - the defecating log.
In what may be the oddest Christmas tradition you've likely ever heard of, Catalans celebrate the Christmas holiday not with Santa, but with a smiling log that poops out presents.
Tió de Nadal meaning in English 'Christmas Log', is a widespread Catalonian tradition that begins with the Feast of the Immaculate Conception on December 8.
Appearing in most houses and businesses, the Tió de Nadal is, as it sounds, a log, which Catalans bundle in blankets and 'feed' a little bit of food each night.
Often featuring a smiling face, the happy log is pampered in the days leading up to Christmas by the children in the hopes that he will reward the children by 'defecating' presents on Christmas day. This is similar to leaving cookies and milk out for Santa and his reindeer - kind of.
On the day of Christmas, after a month of caring for and feeding the Tió de Nadal, the children of Catalonia place the log partly into a fire and then proceed to beat the log with sticks in order to make it 'defecate' treats (in reality the presents have been placed in the room by family members).
To ensure the Tió de Nadal, or "poo log" properly poops out presents, children sing songs during the beating. Are you feeling Christmassy yet?
Unfortunately, despite the month-long requirement of caring for the Christmas log, the Tió de Nadal's powers are only so great - the Tió does not drop big presents, but instead defecates out candies and nuts for the happy children.
One example of the songs Catalans must sing if they want their Christmas log to fulfil their Christmas wishes goes as follows:
Sh**, log,
Sh** Nougats
Hazelnuts and mato cheese,
If you don't sh** well,
I'll hit you with a stick,
Sh**, log!
Register for free to continue reading
Registration is a free and easy way to support our truly independent journalism
By registering, you will also enjoy limited access to Premium articles, exclusive newsletters, commenting, and virtual events with our leading journalists
Already have an account? sign in
Join our new commenting forum
Join thought-provoking conversations, follow other Independent readers and see their replies