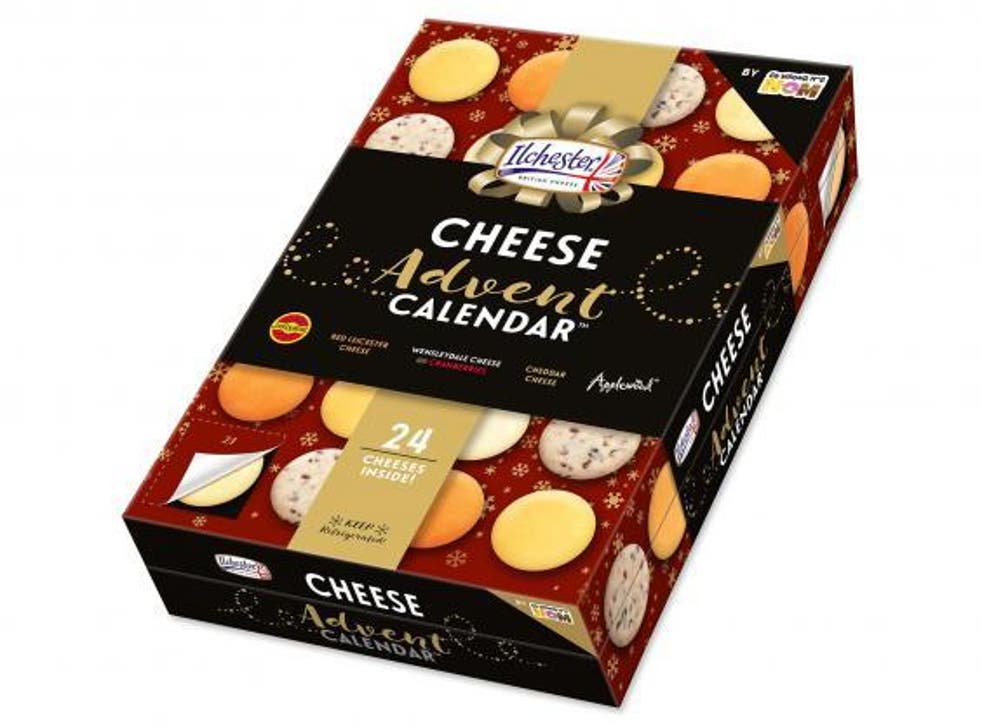 The world's first cheese advent calendar launches in Asda next week
There's even a cheese joke or fact behind each door
It's official; the world's first cheese advent calendar finally goes on sale next week.
From beauty, biscuits and even gin, advent calendars have come along way since the days of fiddly foil-wrapped confectionery. But now – according to dairy lovers at least - the ultimate alternative has been created.
Enter, the Cheese Advent Calendar.
Created by food blogger Annem Hobson from So Wrong It's Nom, the creation caused a frenzy when the initial prototype launched with more than 11,000 people signing up to buy one in just four days.
Now though, with the help of Norseland in Ilchester, Somerset - the innovative cheese specialists behind leading cheese brands, Jarlsberg, Applewood, Mexicana and Ilchester – Hobson's invention has finally become a reality.
Arriving in stores next week at British supermarket ASA, the calendar includes a total of 24 individually wrapped cheeses and even features a unique 'book style' packaging design, allowing one half to be torn off after the initial 12 days of Christmas to maximise fridge space.
"For years, chocolate has dominated key retail periods, and as a huge lover of cheese I want to turn this on its head," Annem said.
"After launching my #CheeseNotChoc campaign, the reaction from cheese lovers around the world has been phenomenal.
I'm thrilled that Norseland have helped my dream product come alive and I'm overwhelmed by the support people have shown me.
"Asda are a brilliant retailer with a big team of cheese experts helping make this idea a success."
With five varieties available it includes popular options like Jarlsberg, Applewood, Ilchester Mature Cheddar, Ilchester Red Leicester, and Ilchester Wensleydale with cranberries.
The Cheese Advent Calendar will be available in Asda stores from 9 November and costs £8.
Join our new commenting forum
Join thought-provoking conversations, follow other Independent readers and see their replies