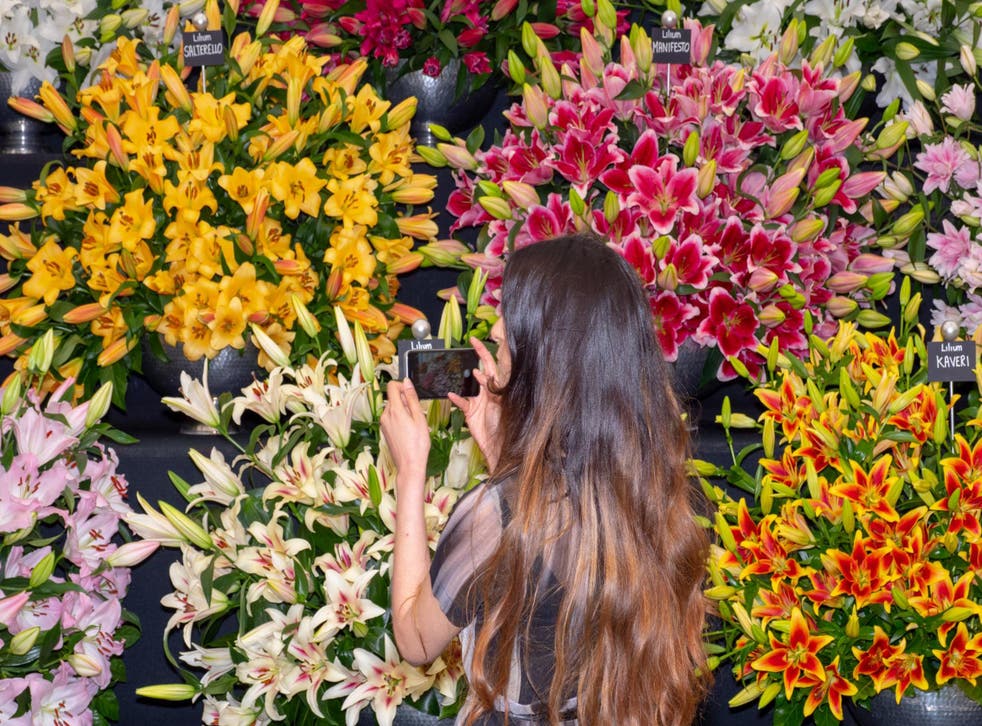 Chelsea Flower Show 2020 to focus on climate crisis
Sustainability front and centre at the famed horticultural event
Combating the climate crisis will be the main focus of gardens at next year's Chelsea Flower Show, the Royal Horticultural Society (RHS) has said.
As the world-famous flower show reveals its 2020 line-up, the RHS has confirmed that both growers and designers will be using the event as a platform to promote a more environmentally sustainable future.
Award-winning designers Hugo Bugg and Charlotte Harris have created a communal residential garden for shower sponsor M&G, with a focus on establishing "vital green space" in places that need it most.
Harris acknowledged that more people were living in cities which, in turn, are getting hotter due to climate change, stating that there was a "primal need for green space on a physical level, mental level, environmental level".
The duo have used recycled and repurposed materials and sustainable elements in their garden, which aims to create "moments of joy and respite" in a "very beautiful but urban space".
"The planting will be led by looking at resilient plants that are suitable for the climate challenges of urban spaces, mitigating the heat island effect, creating habitat, fixing nitrogen," she said.
The Facebook Garden: Growing the Future will see Chelsea gold medal winner Joe Perkins focusing on increasing UK tree coverage and the need for better woodland management in the face of global deforestation and climate change.
Perkins emphasised the value of trees in preventing flooding and retaining carbon.
"It's about trying to open up the discussion about what a wonderful material it [timber] is, how resilient trees are for us and our cities, and also the importance of the management of that timber," he said.
Guangzhou China: Guangzhou Garden by Peter Chmiel and Chin-Jung Chen of Grant Associates will also focus on a sustainable future city garden, with a woodland dell to clean the air, a pool to clean water and bamboo structures which represent homes for humans and wildlife.
Further environmental efforts at the show include growers and users going peat free and switching to biodegradable pots.
Rose Gore Browne, RHS Chelsea show manager said: "As gardens and horticulture are key to helping combat climate change, it is very encouraging to see a number of gardens addressing these issues and more designers and growers adopting suitable practices."
She described the respected event as "an unrivalled platform in horticulture" with an opportunity to show visitors how to garden more sustainably, an important issue for the show.
As part of this, the RHS is working with A Greener Festival, which helps events become more environmentally sustainable.
In future, the RHS is hoping to source all power from onsite generators fuelled by biodiesel, while suppliers and contractors are considering ways of serving food in reusable containers, she said.
In 2018, the UN Intergovernmental Panel on Climate Change (IPCC) warned that we only have a decade to avoid the worst consequences of climate change.
Speaking at a UK parliamentary committee on climate change in July, Sir David Attenborough warned that "we cannot be radical enough in dealing with these issues".
Join our new commenting forum
Join thought-provoking conversations, follow other Independent readers and see their replies