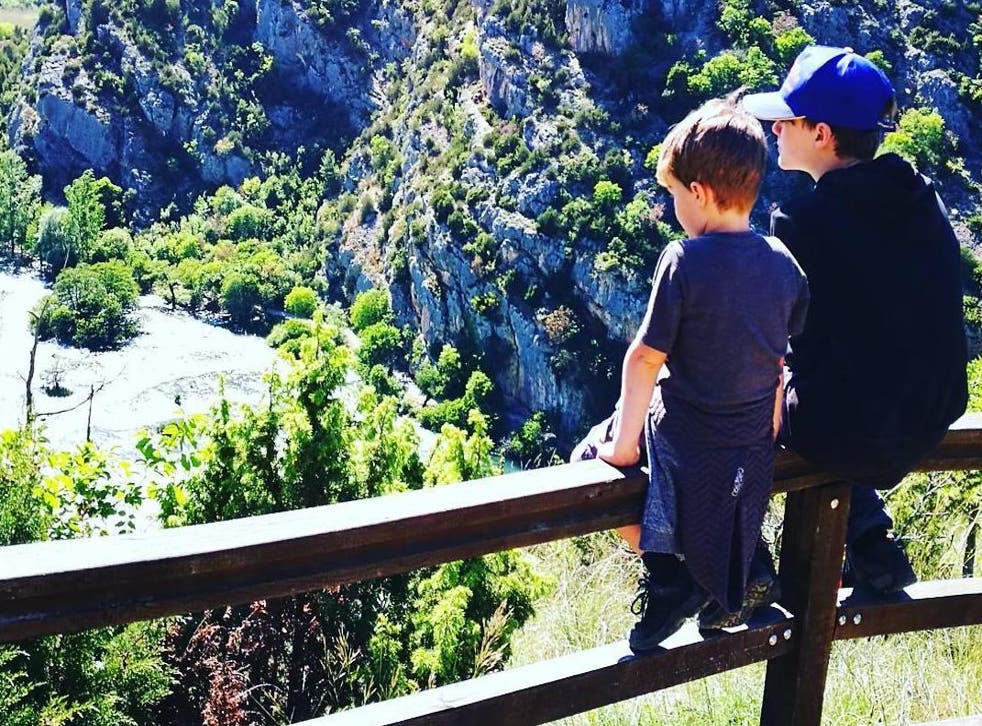 A man tried to abduct a child - his family want every parent to know the strategy that may have saved his life
The man told the four-year-old boy he was going to take him to see rocket ships 
A woman has recalled the harrowing experience of her nephew's potential abduction - and the life-saving tactic every parent should know in the scenario.
Vicky Hamilton-Ross described the terrifying ordeal on her blog Oliver's Outings, which started with a beach vacation and ended with army cadets successfully returning her four-year-old nephew.
According to Hamilton-Ross, her brother Alan Dawes and his family decided to take a family trip to the Bournemouth beach.
Four-year-old Jake is a "shy boy" and knew never to talk to strangers, but when his mum Lucinda let go of his hand, Jake disappeared.
Worried but trying to stay calm, Lucinda began to call Jake's name - which captured the attention of an army cadet who happened to be nearby.
"He wasted no time and himself and the other guys stewarding started shouting: 'We are looking for a boy,' 'He is four-years-old, blonde and in a red T-shirt,' 'Have you seen him?' They repeated this loudly and constantly as they covered the areas nearby," Hamilton-Ross wrote.
It was this method of "quick-timing and detail" that ended up rescuing Jake, who they found on the beach 15 minutes after he'd first disappeared.
Once they'd found Jake, who was alone but unharmed, he revealed the horrifying reason he'd disappeared.
"He's just a little boy who wandered off, you are thinking? Unfortunately not," Hamilton-Ross wrote. "The detail Jake gave would make any parents blood run cold. 'There was a bald man in a white T-shirt, he said he would take me to see a real rocket ship.' He wasn't inclined to lie as a child, and this seemed very genuine."
Thankfully, because the cadets loudly and specifically detailed Jake's appearance and age, and that he was lost, any abductors could leave Jake and the scene without being noticed - which they did.
Jake's aunt concluded the post urging every parent to use the tactic of shouting "loud and clear" - even if it turns out their child hasn't been taken.
She wrote: "Even if you suspect they are just around the corner, what's the worst that could happen, you are slightly embarrassed because they hadn't gone anywhere? It's well worth that risk."
Fortunately, the Dawes family haven't let the scary experience hold them back - the family is currently travelling the world with their sons and documenting their experiences on 100 Bucket List Adventures.
Register for free to continue reading
Registration is a free and easy way to support our truly independent journalism
By registering, you will also enjoy limited access to Premium articles, exclusive newsletters, commenting, and virtual events with our leading journalists
Already have an account? sign in
Register for free to continue reading
Registration is a free and easy way to support our truly independent journalism
By registering, you will also enjoy limited access to Premium articles, exclusive newsletters, commenting, and virtual events with our leading journalists
Already have an account? sign in
Join our new commenting forum
Join thought-provoking conversations, follow other Independent readers and see their replies