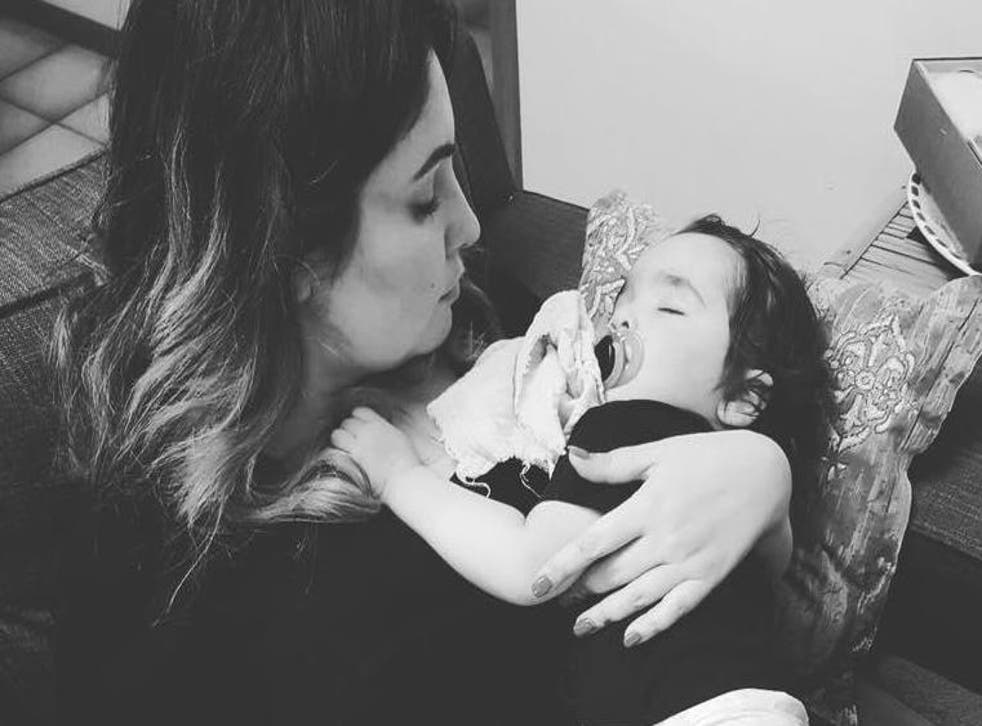 'Don't fear birth': Mummy blogger writes powerful message to expecting mothers
The now viral post insists there is no right or wrong way to give birth
A woman has penned a powerful post to expectant mothers about why they shouldn't be afraid to give birth.
Fear of pregnancy and childbirth is completely normal with studies estimating the one in every five women is affected to some extent, NCT reports.
But for a minority - six in every hundred to be exact - the condition known as 'tokophobia' can become so extreme that it affects some women's birth choices, or their decision to have children in the first place.
Now, in a bid to offer comfort to those afraid of the birthing experience one woman is speaking out.
Taking to Facebook, mummy blogger Laura Mazza aka 'Mum on the Run', penned a post to expectant mothers, recalling her own birthing experiences as she gears up to have her third child.
"Dear pregnant mamas, don't fear birth," Mazza wrote.
"I know the horror stories scare you. I know if you are like I was, you might even fear that you won't come out of it alive. Labour is a scary word."
The mother-of-two goes on to explain that like many other women, her first birth left her feeling like a failure because she didn't find it easy.
But after taking back the power, she came back ready and stronger than ever before and wants other women to know that there is no right or wrong way to give birth.
"If you want to go with a five page birth plan because anxiety is getting to you, do it. If you want to take pain relief, do it. If you want to feel every bit of it because you can, do it. If trauma has hurt you, and you want a caesarean, do it," she writes.
Kayla Reeder's amazing childbirth images

Show all 6
"You have every right to choose how you want to birth your baby. It's your body, it's your baby.
"There is nothing wrong. What is wrong is when a mother is judged unfairly. Ignore judgements. Ignore people who only speak negatively about things they know nothing about, they don't know you, your story or your baby."
Mazza's post quickly caught the attention of expectant mothers everywhere being shared more than 1.4k times and flooded with hundreds of comments thanking her for writing such a candid post.
"Thanks so much Laura…ever since I started reading your blogs all my worries, my questions and things I felt like I'm doing wrong assured me nobody is perfect and you helped me so much," one person wrote.
Another added, "I'm six months pregnant with my first and almost cringe when people talk about birth! I'm so scared but reading this has helped, even if it's just a little."
Join our new commenting forum
Join thought-provoking conversations, follow other Independent readers and see their replies