The Independent's journalism is supported by our readers. When you purchase through links on our site, we may earn commission.
Childless women are on the rise, latest study reveals
There are more childless women today than ever before - but why?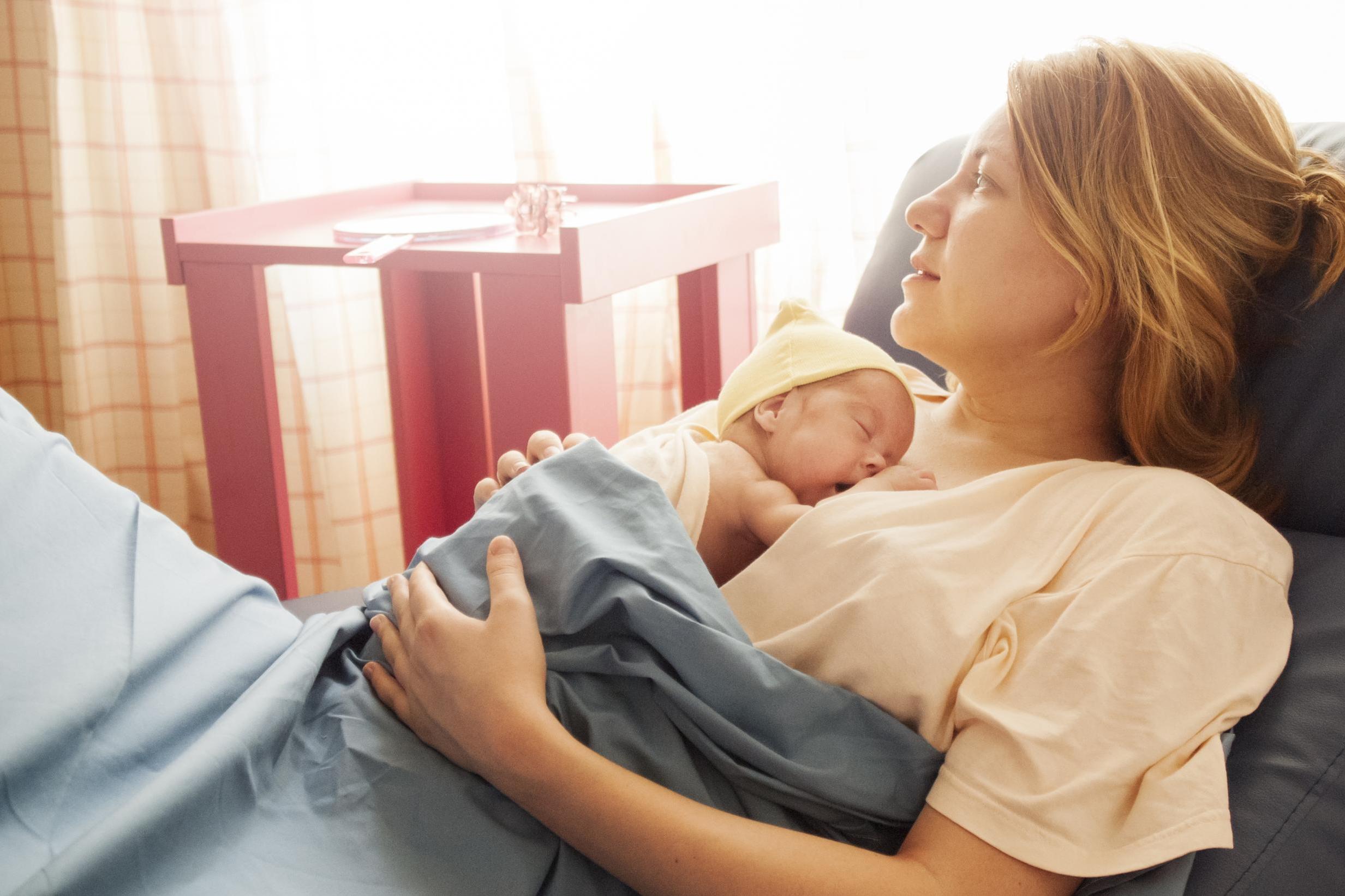 First comes love, then comes marriage, but what about the baby in the baby carriage?
We may not be in the grip of a fertility crisis quite yet, but recent studies show that less women are having children than ever before.
For those born in 1946, just 9 per cent had no children whereas for women born in 1970, this figure has risen to 17 per cent.
It's not just a generational thing either. Birth rates amongst women in their twenties declined by 15 per cent between 2007 and 2012 and one in five women enter menopause without children, according to a US study.
Some women are childless by choice, others by circumstance.
Over in the choice camp, there's a slew of reasons why women are actively choosing not to have kids, as illustrated in a recent Reddit thread. For an increasing number, it's a matter of being environmentally conscious (reproduction was demonised as one of the most dangerous things we can do to the planet in a recent study), for others it boils down to putting their career first and for some it's simply the seduction of nonconformism.
Britney Gil recently wrote a piece on Refinery29 explaining why she remains adamant in her choice to abstain from having children.
"In the comfort of online anonymity, thousands of parents reveal that they regret having children. The idea that I could be one of them absolutely terrifies me," the young writer told The Independent.
Lifestyle blogger Jenny Mustard received a backlash of comments after she uploaded a video to her YouTube channel entitled "Why I don't want kids".
"It was never really a decision," the Swedish 31-year-old revealed to The Independent. "It is more of a certainty I've always felt. I remember even as a kid thinking that having babies wasn't for me. And for some reason, this never changed. I've always been more of a puppy and kitten, rather than a baby, kind of person."
In her video, Mustard cities a penchant for minimalism as one reason for not wanting kids. "I concentrate on the things I find important and pleasurable – such as my job, travelling, cooking, and reading. Prioritising what to spend my energy on, instead of making lifestyle choices based on what I 'should' do according to the norms of our society," she explained.
As a vegan, Mustard is also conscious of the environmental impact of procreating. "The world is already overpopulated as we all know, and we need to more carefully consider how we use the planet's resources. I'm not sure how I would cope as a parent having to watch my children growing up in a world so messed up," she confessed.
Of course, not everybody is granted the luxury of choice when it comes to childlessness.
Jody Day, whose book Living The Life Unexpected lists "50 ways not to be a mother" and, as one can imagine, this complex issue transcends the frontiers of infertility.
Day's extensive list includes things like poor mental wellbeing, not meeting a partner until it's too late (by 35 women are only half as fertile than they are at 25), lacking financial support and being in a sexually inactive relationship, all of which are more common explanations for childless women than one might think.
To combat feelings of isolation at her own childlessness (Day had an abortion at 20 and and was later unable to conceive in her marriage) started Gateway Women, a global support network for childless women, before co-founding Ageing Without Children, a non-profit.resource for men and women who have reached their later lives without kids.
To date, Gateway Women has over 100 meet up groups worldwide and boasts a social reach of over 2 million. Clearly, Day is onto something.
"Perhaps one of the most surprising things to deal with as a childless woman was how it ripped apart my peer group," she told The Independent.
"It was the most excruciatingly lonely period of my life. There were a handful of dear girlfriends who showed me how much I meant to them during that time, but for the best part of two years I was met by a deafening silence. I had become irrelevant and superfluous to their lives" she said.
Day believes the fetishization of motherhood we see in modern day culture can be particularly detrimental for those living without children - things like putting a photograph of your child as your Facebook profile picture and fundamentally revolving your life around your role as a mother at the expense of your social life and your non-mothering identity.
"I think remaining childless needs to be discussed in schools as part of sex education rather than giving young people the idea that becoming a parent is a 'when' rather than an 'if'," Day suggests.
"We need to destigmatize the way we look at adults without children so that whether you arrive at non-parenthood by choice or not, you are not considered to be in some way less 'adult' and more 'selfish' than parents."
Regardless of the stats, the stigma Day mentions permeates in all aspects of our culture, in which marriage and subsequent procreation is the societal norm (hello every rom-com ever), it's even reared its head in politics. Just look back to the French Presidential elections, when Marine Le Pen used Macron's childlessness as "evidence" of his lack of being able to look forward. "He talks to us about the future, but he doesn't have children!", the losing candidate exclaimed.
As we continue to delve into a realm where childlessness is not just a choice, but a common part of our culture, perhaps the glorification of motherhood will start to disintegrate. Women without kids will no longer be met with a sympathetic-yet-condescending muddled cocktail of sympathy and concern when childlessness is not an anomaly, but a modern reality.
Join our commenting forum
Join thought-provoking conversations, follow other Independent readers and see their replies