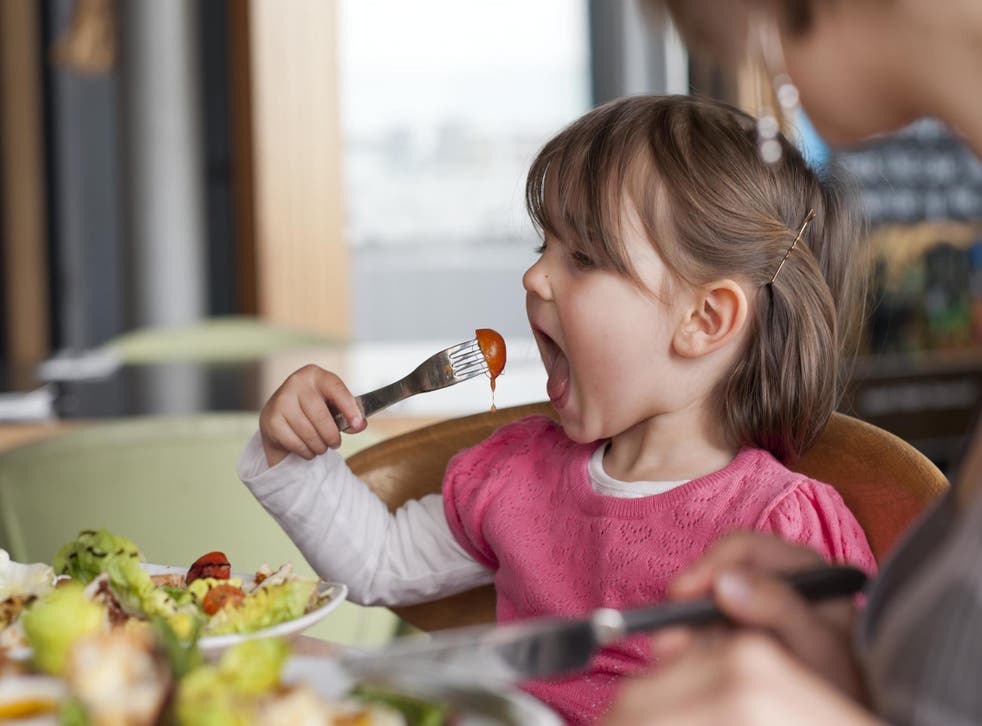 Revealed: Best and worst children's menus at UK restaurant chains
One dish contains 721 calories
Olivia Petter
Wednesday 11 October 2017 10:43 Comments
When it comes to healthy options on children's menus, it's historically been slim/chubby pickings, depending on how you look at it.
To mark World Obesity Day, the Soil Association have released a league table ranking the nutritional value of children's menus at restaurant chains across the UK - and the results may surprise you.
In collaboration with TV chef and campaigner Hugh Fearnley-Whittingstall , the team have uncovered that a number of popular chains still fail to offer children healthy choices, with some serving hugely calorific dishes and charging extra for portions of vegetables.
The campaign recruited 80 volunteer families as "secret diners" who were sent out to review more than 90 establishments. Restaurants and pubs were awarded points and subsequently ranked on the nutritional value of their children's menus.
Jamie's Italian was crowned the winner, followed by Strada (who serve a salad with every meal) while fast-food joint Burger King came last.
Surprisingly, popular chains such as Nando's and Prezzo ranked poorly, whereas Wetherspoons and Beefeater scored in the top five thanks to their sustainable fish and organic offerings, despite being less known for their culinary delights.
At the lower end of the chart, some dishes were found to include additives such as E133, E120 (made from insects) and MSG, all of which have been linked to hyperactivity.
The most calorific dish on the league table was Harvester's chocolate cookie pizza - a cookie topped with chocolate sauce, marshmallows, strawberries, butterscotch sauce and chocolate buttons - which contains 721 calories.
Whilst there is clearly still room for improvement when it comes to children's meals, the campaign notes that much progress has been made since it launched in 2013, with 13 chains now serving vegetables or salad with every meal and 12 using organic ingredients.
Plus, Pizza Hut and TGI Fridays have agreed to discontinue free refills of soft drinks from March 2018, whilst Harvester and Café Rouge will also be reducing the portion sizes of their children's pudding offerings.
"Many restaurants are now prioritising child health and investing in healthier and more creative meal options," said Rob Percival from the Soil Association.
"But there is still a national scandal unfolding in plain sight: 75 per cent of UK parents say they are worried by the portion size of children's puddings when they eat out.
"We found that renegade chains are ignoring parent concerns by dishing up super-sized calorific junk, undermining national efforts to tackle childhood obesity," he said.
The Out to Lunch campaign is using its findings to entice restaurant chains to improve their children's menus by reducing portion sizes and including vegetables with every dish.
Register for free to continue reading
Registration is a free and easy way to support our truly independent journalism
By registering, you will also enjoy limited access to Premium articles, exclusive newsletters, commenting, and virtual events with our leading journalists
Already have an account? sign in
Join our new commenting forum
Join thought-provoking conversations, follow other Independent readers and see their replies