Eating chocolate can reduce stress, study says
Chocolate can also improve memory function and make you happier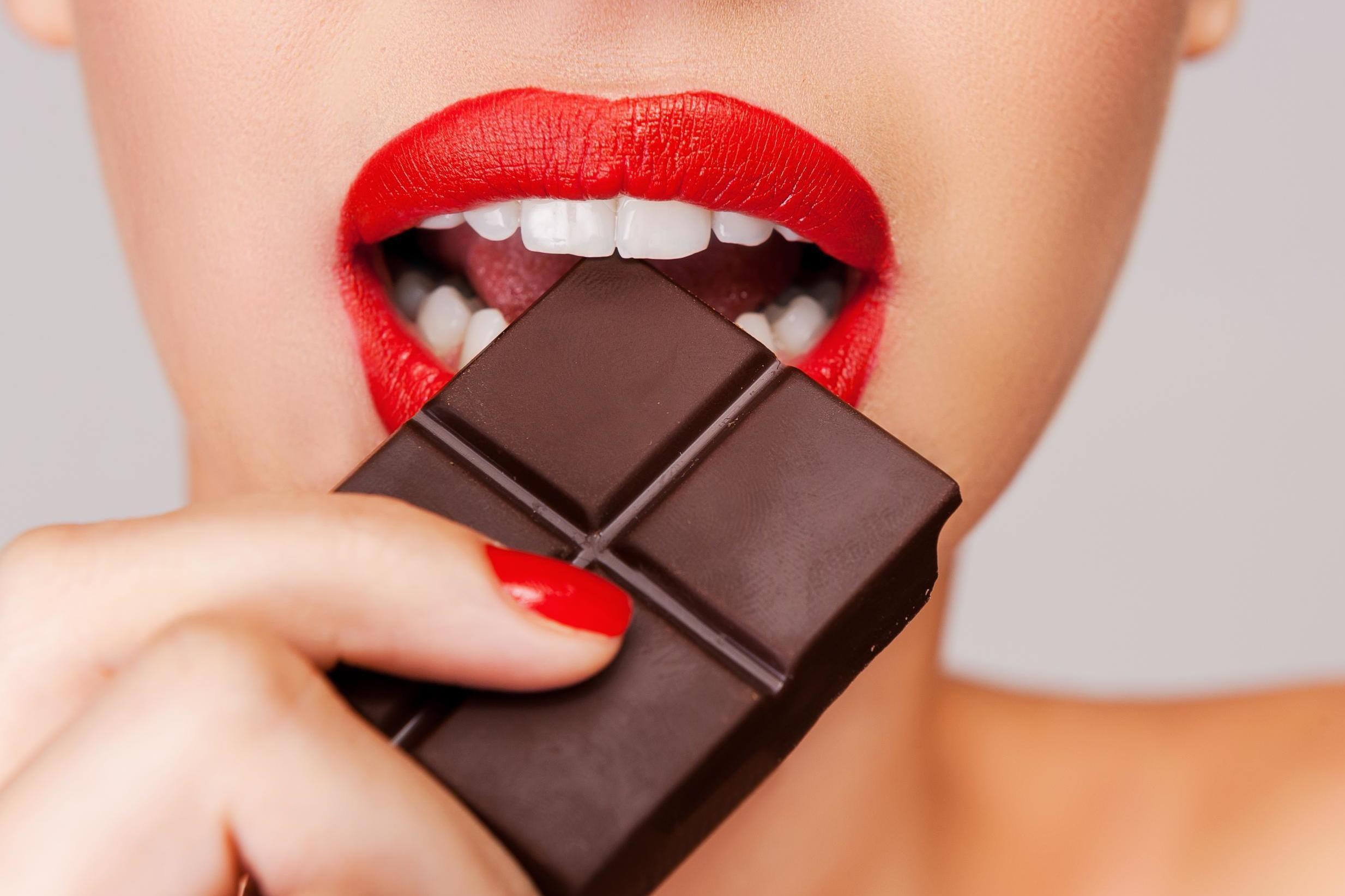 The next time you feel stressed, grab a bar or two of chocolate - as new research suggests eating chocolate can actually help lower your stress levels.
According to researchers at Loma Linda University Adventist Health Sciences Centre in Southern California, in addition to making you happier from the sugar, consuming dark chocolate can have a positive effect on your brain health.
From analysing two studies, the researchers found that eating dark chocolate with a high percentage of cacao, typically chocolate over 70 per cent, reduces stress levels and inflammation.
They also found nibbling on dark chocolate improves your mood, memory and immunity - confirming chocolate is the greatest invention on the planet.
The new research built upon existing knowledge of the benefits of consuming flavonoids, which are "potent antioxidants and anti-inflammatory agents."
According to the researchers, the amount of cacao you would find in a normal-sized chocolate bar actually contains a high amount of flavonoids - which benefit brain and cardiovascular health.
In a press release, Dr. Lee S. Berk, associate dean of research affairs at Loma Linda and lead researcher said: "For years, we have looked at the influence of dark chocolate on neurological functions from the standpoint of sugar content -- the more sugar, the happier we are.
Chocolate 'can help keep you slim'
Show all 5
"This is the first time that we have looked at the impact of large amounts of cacao in doses as small as a regular-sized chocolate bar in humans over short or long periods of time, and are encouraged by the findings."
If that weren't exciting enough, it turns out that the higher the cacao consumption, the happier you become, according to Dr Berk - meaning you now have a scientific reason for indulging in a few bars of chocolate.
Chocolate is good for your brain
And the benefits of eating dark chocolate don't just affect your brain health - previous studies have found that dark chocolate can also lower the risk of cardiovascular disease.
However, it is important to remember it is only dark chocolate that has a "positive impact on cognition, memory, mood, immunity and other beneficial effects," according to Dr Berk.
Join our commenting forum
Join thought-provoking conversations, follow other Independent readers and see their replies