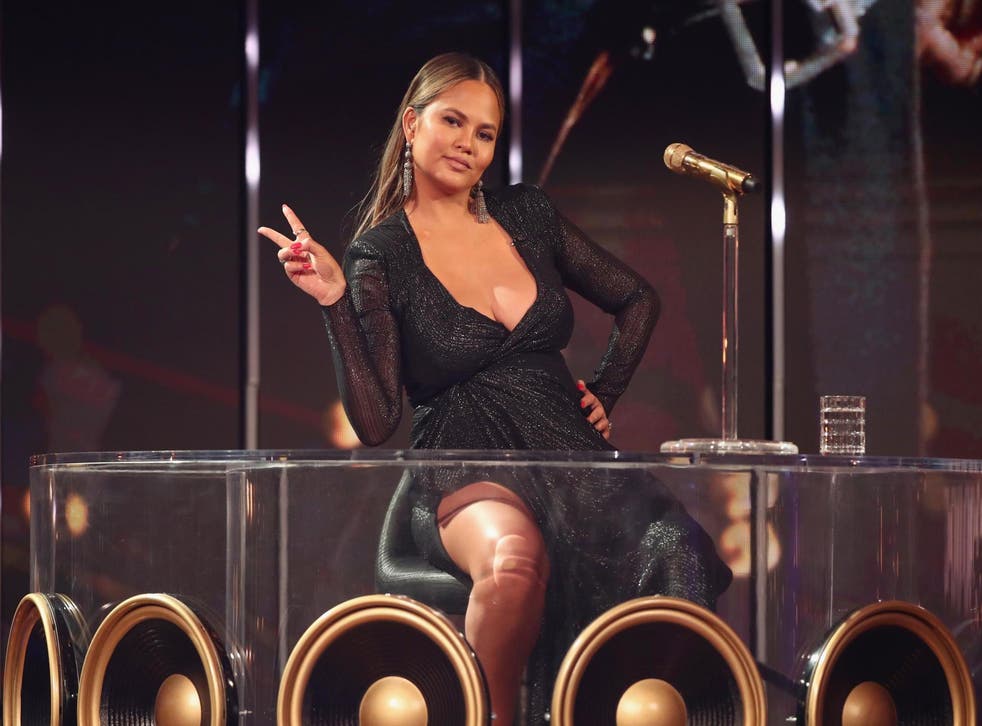 Chrissy Teigen urges women to embrace their grey hairs
'My Cruella dreams are coming true!'
She takes naps at high-profile award ceremonies, she calls out social media trolls, she's even been blocked on Twitter by Donald Trump; if anyone is the personification of unabashed sass, it's Chrissy Teigen.
Now, the Sports Illustrated model is telling women it's time to embrace their grey hairs, after revealing she found one herself.
Writing on Twitter, where she has more than 9 million followers, Teigen jokingly said: "I have a skunk like streak of grey hair and I'm actually very into it. My Cruella dreams are coming true!"
Her tweet has been liked more than 52,000 times and retweeted by more than 1,500 fans.
Many responded with GIFs of Cruella de Vil, the antagonist in 101 Dalmatians who is famously depicted in the iconic Disney cartoon with hair that is half black and half grey.
Some women reacted to Teigen's tweet by sharing photos of their grey hairs alongside equally proud captions.
"SAME," wrote one woman. "My husband asked to pull it out and I yelled 'NO, MY SUPER POWERS'."
"I've had a natural white streak in my hair since I was 19. 13 years later I still love it," added another.
Women of all ages took to sharing their experiences with grey hair thanks to Teigen, who married singer John Legend in 2013.
One 24-year-old confessed she finds grey hairs on her head every day and loves them so much she even refers to them as "unicorn hairs".
"My 'grey' hair is actually white and super sparkly," added another woman.
"I hated my white hairs when there were like two at 25 and now at 33 there are a ton and I'm totally fine with it, though I do gasp a bit when I see one in the hairbrush."
Join our new commenting forum
Join thought-provoking conversations, follow other Independent readers and see their replies