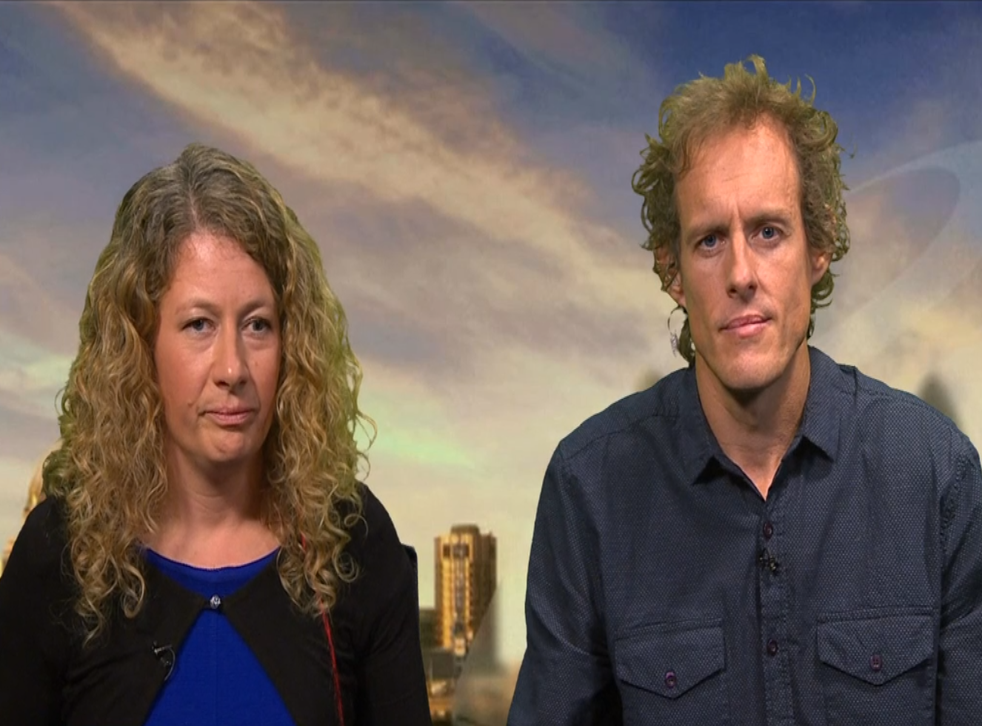 Christian parents hit out at school's 'political agenda' after trans classmate allowed to wear dress
Their decision has divided the public
Rachel Hosie
Monday 11 September 2017 12:17 Comments
Parents Nigel and Sally Rowe have removed their child from a Church of England school on the Isle of Wight because of another pupil's request to be accepted as transgender.
The Christian couple say they believe there is a "political agenda" at play, so have decided to educate their six-year-old son alongside his eight-year-old brother at home.
"We have a social understanding that we have boys and we have girls," Nigel told BBC Radio 4's Today.
"There's a distinct difference between male and female, not just in what you wear but also within our DNA, the way that we are as boys and the way that we are as girls.
"We feel that there's a political agenda that's driving and pushing this.
"Remember we're talking children that are six years of age. A six-year-old is not really able to, does not have the mental capacity to work out those kind of things. It's such a young age and we're concerned about that."
The couple have had to defend their views, as many people have reacted with outrage at their decision. They say they're "worried about the effect that can have on the other children and how they have to deal with that."
Speaking on The Victoria Derbyshire Show, the couple explained how their son had come home from school one day and said, "Daddy, I'm confused" because a boy in his class sometimes dresses like a boy and sometimes as a girl.
However LGBT rights campaigner Jane Fae challenged the parents as to how they know both their sons are boys.
Sally responded: "Because they have the genitals to show they were born as boys," but they agreed gender is not just about genitals.
The issue has divided the public. Whilst many have responded with disbelief that the couple have taken such drastic measures, others support the decision.
A Diocese of Portsmouth spokesman said: "Our schools are inclusive, safe spaces where pupils learn to respect diversity of all kinds.
"We comply with the legal requirements of the Equality Act 2010 and believe that all should feel welcomed, valued and nurtured as part of a learning community."
Register for free to continue reading
Registration is a free and easy way to support our truly independent journalism
By registering, you will also enjoy limited access to Premium articles, exclusive newsletters, commenting, and virtual events with our leading journalists
Already have an account? sign in
Join our new commenting forum
Join thought-provoking conversations, follow other Independent readers and see their replies