You Can't Ask Me That!
Do you want sprouts?'
Continuing her series tackling socially unacceptable questions, Christine Manby examines one which is bound to spark buck's fizz-fuelled controversy over the festive period
Wednesday 02 January 2019 11:02 GMT
Comments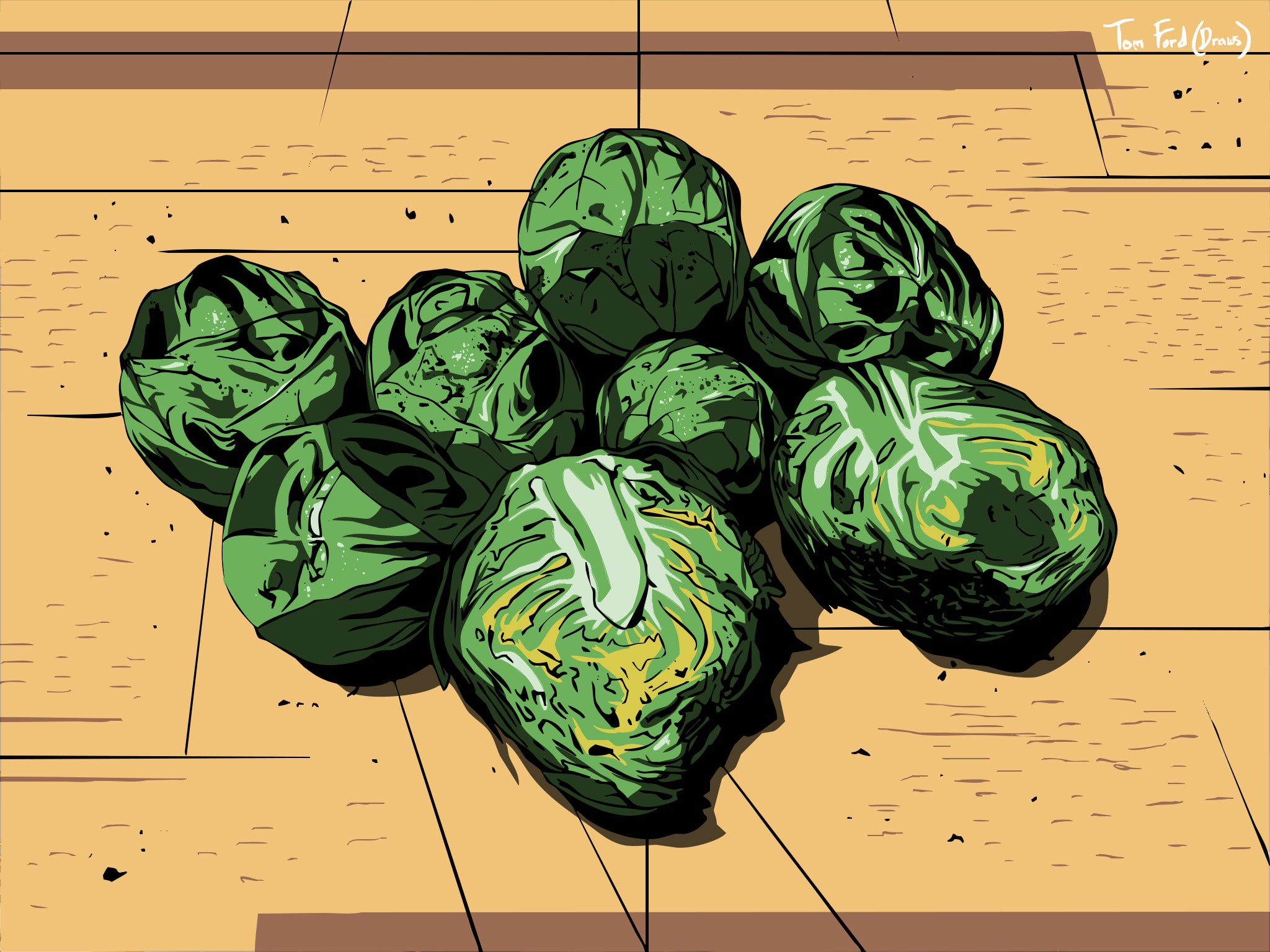 What are you having for Christmas dinner? Turkey? Beef? Nut roast? Yorkshire pudding with your chicken*? Forget the meat/not meat. If there's one thing guaranteed to divide the nation on Christmas Day (apart from yet another repeat of Only Fools and Horses), it's the question of brussels sprouts. Do you love them or loathe them? Are they an essential part of your family's Christmas dinner or not?
The chances are, they will be on your Christmas table. Britons eat more sprouts than any other Europeans, with Barnsley in North Yorkshire being the nation's unofficial sprout-eating capital, according to a 2015 survey by Morrisons. The UK produces more than 80,000 tonnes of sprouts a year, weather permitting, and most of them are eaten locally.
In our family, the sprout lovers and loathers are pretty much evenly split. Over the years, sprouts have been the source of much gentle disagreement. Even our old dog Ben had a view. He wouldn't touch them. Not even if you covered them in gravy. One year, Dad (pro-sprouts) doctored a couple of Christmas crackers for the sprout deniers so they contained sprouts instead of gifts. This led my brother-in-law and I to consider the commercial potential of the mass-manufacture of sprout-containing "Christmas crappers" (with the same joke in every cracker and pre-ripped paper hats). Discussing this idea and the huge financial possibilities has since become another of our family Christmas traditions. Dragon's Den this time next year, Lee?
Join our commenting forum
Join thought-provoking conversations, follow other Independent readers and see their replies