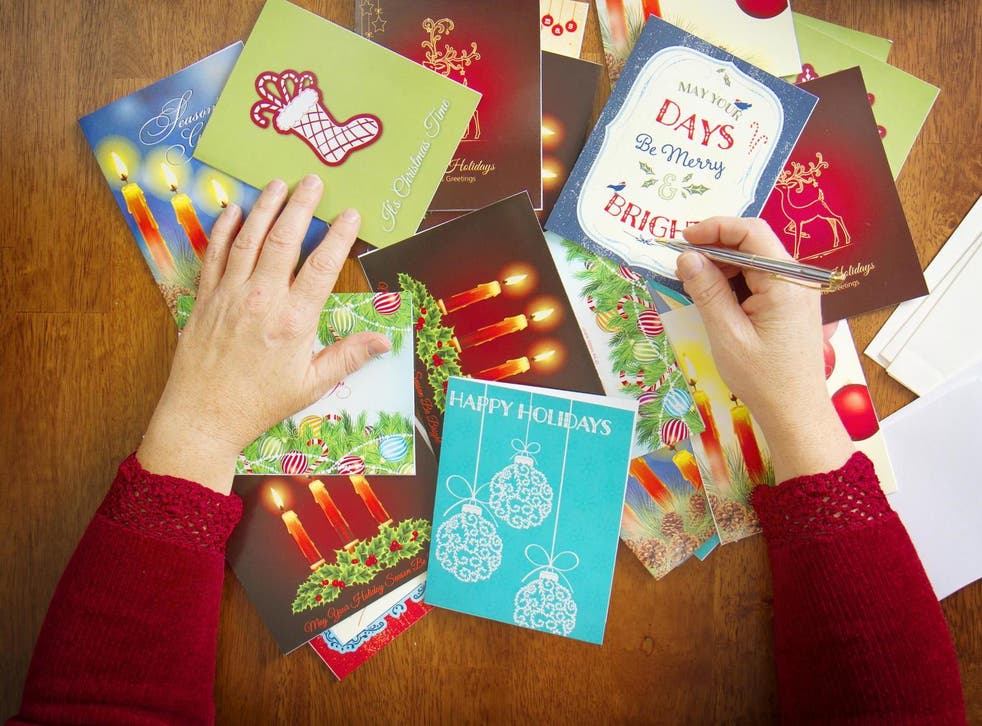 Parents outraged after primary school bans children from sending Christmas cards
'Boycott these Grinch-like plans and keep this tradition alive'
Sarah Young
Wednesday 04 December 2019 10:52 Comments
A primary school headteacher has reportedly banned children from sending Christmas cards to each other over concerns that the tradition is bad for the environment.
The decision has prompted a backlash from parents who have accused Jonathon Mason, head of Belton Lane Primary School in Grantham, Lincolnshire, of "rank hypocrisy" over his "Grinch-like" policy.
In a letter sent out to almost 300 parents, Mason asked pupils to only send one Christmas card addressed to their entire class
"I have been approached by a number of children recently who are concerned about the impact of sending Christmas cards on the environment," Mason said in the letter.
"Throughout the world, we send enough Christmas cards that if we placed them alongside each other, they'd cover the world's circumference 500 times. The manufacture of Christmas cards is contributing to our ever-growing carbon emissions.
Europe's best Christmas markets

Show all 9
"So in order to be environmentally friendly in school, we will not be having a post box for Christmas cards from this year onwards."
Instead, the headteacher suggested that children should save on both "money and the environment" by sending just one card to the whole class which teachers can then put on display.
However, Mason's request did not go down well with a number of parents, one of whom questioned where the schools "Christmas spirit" is.
"Why should children have the joy taken out of Christmas? It's a Christmas tradition they have had for a long time and now they are taking it away," they said.
"I know we have to protect the environment, but these are a few Christmas cards once a year and to be told about this on a piece of paper seems contradictory."
Another parent added: "Telling people to stop sending cards in a letter sent out to hundreds of kids stinks of rank hypocrisy.
"I hope parents boycott these Grinch-like plans and keep this tradition alive by sending lots of cards to their little pals."
Others pointed out that while they agree environmental issues are important, Christmas cards are typically made from recycled paper and are not considered to be a "massive contributor to these problems".
Some parents did agree with Mason's plans, including Katrina Oswin, whose child at the school has difficulty with spelling.
"I think it's a good idea, especially from personal experience having a child who had some learning difficulties," Oswin said.
Support free-thinking journalism and attend Independent events
"Writing out 30 plus cards was a struggle not a happy experience but she felt it was something she had to do.
"Writing one meaningful card to her whole class would of been so much easier and I agree this way no child is left out."
The Independent has contacted Belton Lane Primary School for comment.
Register for free to continue reading
Registration is a free and easy way to support our truly independent journalism
By registering, you will also enjoy limited access to Premium articles, exclusive newsletters, commenting, and virtual events with our leading journalists
Already have an account? sign in
Join our new commenting forum
Join thought-provoking conversations, follow other Independent readers and see their replies