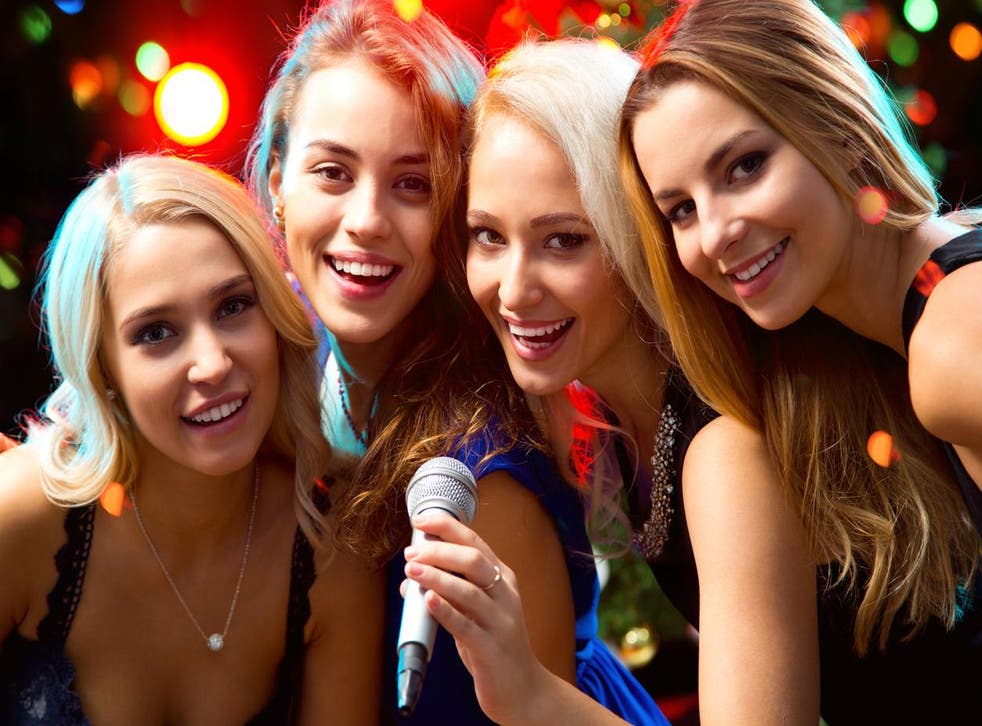 Christmas carols reimagined with feminist lyrics
'Good Queen Wenceslas looked out, on the feast of Stephen. Then she thought "Now, hang about, why's this feast called Stephen?"'
Whilst you have to love a bit of Bieber and Bublé at Christmas, there's nothing like a classic carol.
But if you've heard the traditional versions a few too many times, good news: new renditions of everyone's favourite festive tunes have been released, only this time, with specifically feminist lyrics.
"We don't need more Hymns. We need more Hyrrs," says the team behind a new album of tunes designed to stick it to the patriarchy.
It's called 'Hyrrs: Festive Hymns Made Feminist', and uses festive songs to highlight issues including body shaming, workplace inequality, sexism and harassment.
But not only are the lyrics a brilliant way to raise awareness of feminist issues, they're also raising money for women in need.
It features such classics as:
Kick the Balls of Patriarchy (Deck the Halls)
Stereotypes (Silent Night) 
Oh Sexism (Oh Christmas Tree!)
Lyrics include:
"More than half of working women/ Have been sexually harassed. Such a scary ass statistic/ Surely belongs in the past.
"Banter's not a good excuse/ 'Lolz' can constitute abuse."
The album was created by advertising agency Grey London and produced by Goldstein Music in response to a shocking 12 months that have proved the fight for women's equality is far from over.
All profits from the songs, which can be downloaded from iTunes, Google Play and Amazon, and streamed from Spotify and Apple Music, will go to Refuge, a national domestic violence charity.
Grey's Co-Chief Creative Office Vicki Maguire said: "From Weinstein and Westminster to salaries and sexism, 2017 has shown how appalling it can be for women.
"That's why we now want to make a statement about kicking everyday inequality in the baubles this Christmas, while raising money for an amazing cause."
Speaking about the project, chief executive of Refuge Sandra Horley, CBE, said: "Everyday sexism is sadly still a fact of life and remains a root cause of violence against women. The Hyrrs of the world are often accused of lacking a sense of humour.
"So, this is a divine opportunity for the Hymns of the world to see the funny side. Otherwise, guess who has the last laugh?"
Register for free to continue reading
Registration is a free and easy way to support our truly independent journalism
By registering, you will also enjoy limited access to Premium articles, exclusive newsletters, commenting, and virtual events with our leading journalists
Already have an account? sign in
Register for free to continue reading
Registration is a free and easy way to support our truly independent journalism
By registering, you will also enjoy limited access to Premium articles, exclusive newsletters, commenting, and virtual events with our leading journalists
Already have an account? sign in
Join our new commenting forum
Join thought-provoking conversations, follow other Independent readers and see their replies