Roast potatoes are the best part of Christmas dinner, poll claims
 also found Britons are still most likely to call on mum for Christmas cooking tips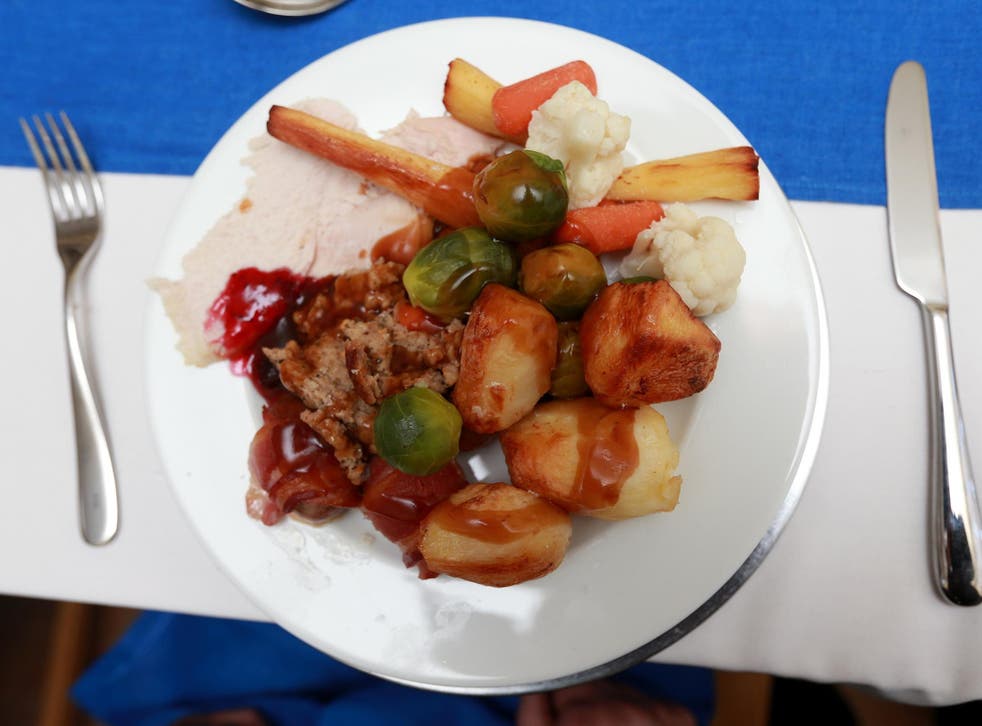 The roast potato has been hailed as the best part of Christmas dinner, according to a new poll.
The survey found they left everything else on the festive plate, including pigs in blankets, trailing in its wake.
It even beat the Christmas turkey, with stuffing and gravy completing the top five. Brussels sprouts made it into sixth place in the poll, ahead of parsnips, carrots and the festive staple cranberry sauce.
It also emerged seven in 10 respondents considered Christmas dinner to be one of their favourite meals of the year, although 61 per cent of cooks admitted they felt under pressure to make it perfect.
Three in 10 admitted they added herbs, spices or an unexpected ingredient to the festive food. Garlic and rosemary are the most popular along with cinnamon, sage and thyme.
"It's great to see that along with the traditional favourites we all look forward to, cooks across the nation are also using quick tricks and hacks to add extra flavours and aromas, making good food, into great food," said Nic Yates, of herb and spice maker, Schwartz, which commissioned the research. "A simple sprinkle of parsley onto your carrots, nutmeg on sprouts or chilli in your mince pies can make your Christmas dinner even more memorable."
The poll also found there are around one in six who admit they only have turkey because it is a tradition, even confessing they don't really like the taste. The same number forego turkey entirely.
World news in pictures

Show all 50
One in ten hadcomplained to their festive host because their favourite item was not present at the Christmas dinner.
But, despite being wedded to our favourite parts of the Christmas meal, 46 per cent of adults preferred attending a meal or party where the festive food was slightly different to traditional fare and look for that distinctive twist on the classics.
UK news in pictures

Show all 50
The poll also found Brits are still most likely to call on mum for tips on how to elevate their Christmas cooking, and rely more on cookbooks than the internet for advice.
In total, 84 per cent of respondents admit to over-indulging on food and drink.
Three quarters, found themselves making meals out of Christmas leftovers long after the big day.
SWNS
Register for free to continue reading
Registration is a free and easy way to support our truly independent journalism
By registering, you will also enjoy limited access to Premium articles, exclusive newsletters, commenting, and virtual events with our leading journalists
Already have an account? sign in
Register for free to continue reading
Registration is a free and easy way to support our truly independent journalism
By registering, you will also enjoy limited access to Premium articles, exclusive newsletters, commenting, and virtual events with our leading journalists
Already have an account? sign in
Join our new commenting forum
Join thought-provoking conversations, follow other Independent readers and see their replies