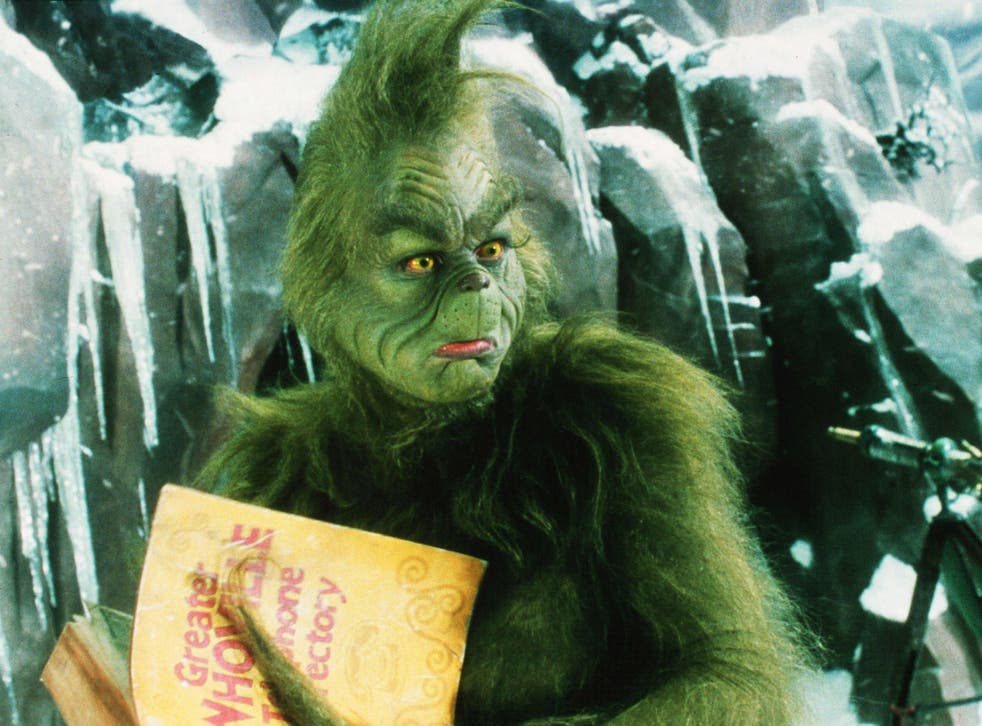 How to survive Christmas if you hate this time of year
There's a reason why the Grinch despised the festive season
Olivia Petter
Saturday 21 December 2019 11:36 Comments
Oh December. How do I loathe thee? Let me count the ways.
For 91 per cent of Brits, 'tis the season to be as jolly as a giant bauble, but what about the nine per cent who don't celebrate Christmas?
Maybe they don't practise Christianity (not that it stops most people) or perhaps they just don't have anyone to celebrate with.
For those who aren't decking halls with boughs of holly, Christmas – and the insufferable preluding months it governs – can be a total nightmare.
The problem is that so much of what characterises the holiday season is rooted in suppositions of family and financial stability.
Indulgent meals, shopping for gifts, playing board games…a lot of the things Brits associate with the Christmas period are based on presumptions of unilateral harmony that many people obviously lack.
This way of thinking perpetuates a harmful myth that a happy family life and a stable financial situation is a social norm, not a privilege, thus, making Christmas a particularly difficult time for those who might not be so lucky.
A study into festive despondency by psychiatric healthcare facility Florida House found that 29 per cent of people feel depressed at Christmas because it reminds them that they don't have anyone to share it with.
Meanwhile, for 69 per cent it simply makes them realise how broke they are.
"If someone is feeling alone, grieving, separating, or struggling in other ways personally, then this time of year can intensify those difficulties," explains psychotherapist Rachel Buchan.
This, she adds, is because Christmas places an intense emphasis on family unity and meaningful relationships.
"For individuals struggling in relation to these things, this time of year can increase self-reflection about what they feel is missing in their lives, which can lead to rumination and a build-up of difficult feelings," she tells The Independent.
There are other pressures too. A 2017 study by mental health charity Mind found that more than a third of people (36 per cent) feel pressure to spend more on Christmas presents last year while 26 per cent admitted to feeling run down in December.
So, if you are feeling like the only person in the world who is not filled with festive joy, how can you make it through Christmas?
Give something back
With Christmas adverts rolling out in late October and department stores opening festive sections as early as September, it can be all too easy to get caught up in the excess that surrounds the holiday season, where it's all about an extensive wish list and an even more extensive appetite.
But that's also what makes it one of the most rewarding times to give back. Whether it's signing up to a local telethon, volunteering at a care home or working at a soup kitchen for a few hours, there are endless ways to help others at this time of year.
"Without the traditional set-up, to be content in one's own company can be a piece of work," explains psychiatrist Dr Stella Compton-Dickinson.
"To connect by helping with voluntary work can give a good feeling by making a difference to the lives of those who are more deprived," she tells The Independent.
Treat yourself
It's also important for non-festive fiends to indulge in some self-love at this time of year, advises psychologist Dr Anu Sayal-Bennett.
If you're not celebrating Christmas, "celebrate yourself" instead, she suggests to The Independent.
"Find gifts for yourself, pamper yourself, go for a long walk, read a book and wear your pyjamas all day if you want to."
Remember it's only one day
At the end of the day, Sayal-Bennett explains that it's important not to let the festive fluff get to you – after all, the actual event itself is only one day.
That's a mere 24 hours of having to endure festive frivolity at its peak.
You've got this.
Register for free to continue reading
Registration is a free and easy way to support our truly independent journalism
By registering, you will also enjoy limited access to Premium articles, exclusive newsletters, commenting, and virtual events with our leading journalists
Already have an account? sign in
Join our new commenting forum
Join thought-provoking conversations, follow other Independent readers and see their replies