The Independent's journalism is supported by our readers. When you purchase through links on our site, we may earn commission.
How to wrap your Christmas presents, according to the experts
You've bought the presents, now what?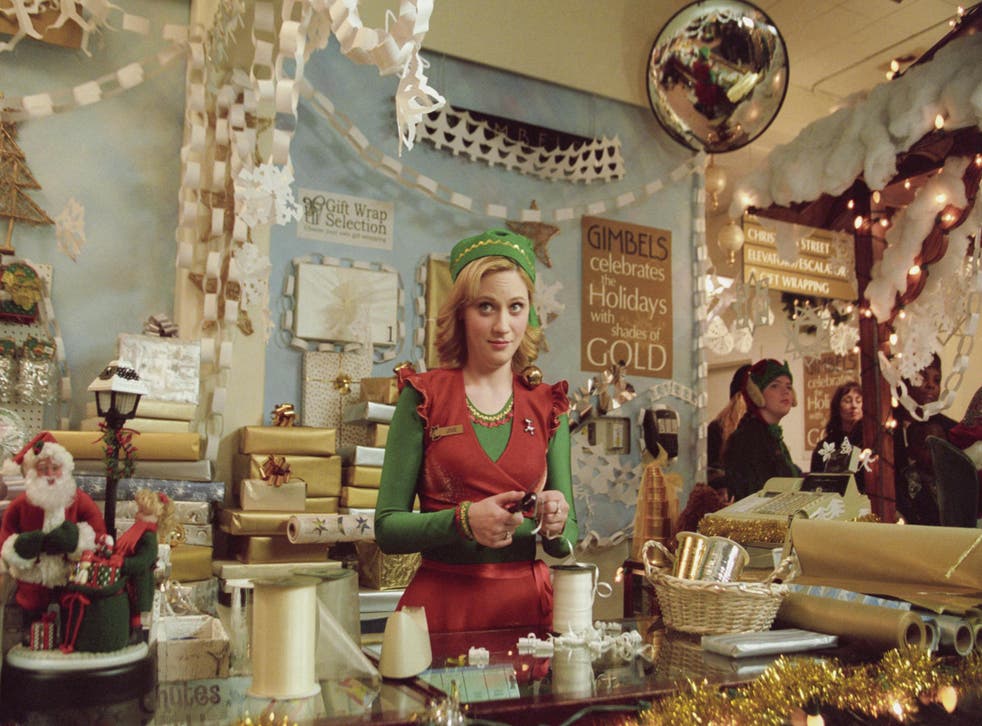 Shopping for Christmas presents is no mean feat, but once you've done that, another task arises: wrapping the things.
For some, this is an opportunity to flex their creative muscles, covering gifts in every last bow and ribbon they can get their hands on.
But it's crucial not to get carried away, or you could end up giving someone a gift that looks a bit like it has been wrapped by an agitated three-year-old.
So, to ensure you don't fall at the first hurdle, we've spoken to the best gift-wrappers around to uncover all the tips and tricks you need this season.
Happy wrapping.
Kit yourself out properly
When it comes to tasks, preparation is key, and gift-wrapping is no different.
Before you begin the process, ensure you have everything you need, says gift wrapping expert Jane Means, whose clients include Harrods and Dior.
"A perfect tool kit would include sharp scissors, a handy Scotchtape dispenser, double sided tape, wrapping, tags and ribbon," she tells The Independent.
Add a personalised touch
Who said wrapping had to be an anonymous affair? Personalisation can go a long way, according to Leon Fremont, client services manager at Selfridges.
"A personalised touch always goes down well and shows that extra bit of thought has gone into the gift itself," he tells The Independent.
You can now order personalised ribbons, wrapping paper and bows at various online stores, such as Solo Press, Printster and Getting Personal.
"Personalised wrapping paper for each friend of family member saves the need for a tag," Fremont adds, but you can always go the extra mile if you like and also get a personalised tag, such as a bauble with their name on it, which they could add to their Christmas tree or save as a keepsake.
But it doesn't have to be as personal as that, explains a bespoke gift wrapping expert from gift retailer Bamford. It could simply be a case of using a ribbon in their favourite colour or adding a charm with their initials on it. Every little counts.
Ensure your wrapping paper is the right size
It might sound obvious, but it can be particularly frustrating to find out that, midway through one wrapping process, you don't have enough paper to cover the present.
Ensuring your present is equidistant from either edge of the paper before starting, suggests Daisy Enticott, assistant buyer at Paperchase.
"Also, folding the edges of the paper so you can't see any untidy or uneven cutting makes you look super professional even if you're not," she tells The Independent.
Get creative with your materials
If the gift you're wrapping is particularly large, rather than spending hours getting your tinsel in a twist, why not shun the wrapping paper altogether and opt for a gift sack instead?
They're fancier than they sound. Some are rather rustic, looking like they've been poached right off of Santa Claus's back, while others are smothered in sequins and glitter.
You can even get personalised options at at number of bespoke online retailers, such as Not On The High Street.
The 20 best Christmas films - ranked

Show all 20
If you're not a fan of the colourful wrapping papers, you could opt for a simple brown one, which is a classic favourite and can be teamed with almost any colour ribbon or accessory, says Means.
"It also looks great with foliage," she adds.
Find the right ribbon
It's all in the detail. The larger the gift, the thicker the ribbon should be, explains the spokesperson for Bamford.
"Try mixing up the textures too," they tell The Independent, "receiving a gift is very tactile, using different textures heightens the experience".
You can now find plenty of lavish ribbons that come in all sorts of materials at haberdashery stores. At V V Rouleaux, for example, there are satin, velvet, taffeta and silk options, to name but a few.
Fremont suggests forgoing a traditional ribbon in the place of some wool, adding that it looks "surprisingly luxe" and that one ball of wool can go a lot further than a spool of ribbon ever would if you have multiple gifts to wrap.
If all else fails, relinquish control and handover to the pros
Thankfully, for those who simply can't get to grips with the whole wrapping thing, there are many retailers across the UK, including Selfridges and John Lewis, that offer bespoke gift wrapping services.
Thank goodness for that.
Register for free to continue reading
Registration is a free and easy way to support our truly independent journalism
By registering, you will also enjoy limited access to Premium articles, exclusive newsletters, commenting, and virtual events with our leading journalists
Already have an account? sign in
Register for free to continue reading
Registration is a free and easy way to support our truly independent journalism
By registering, you will also enjoy limited access to Premium articles, exclusive newsletters, commenting, and virtual events with our leading journalists
Already have an account? sign in
Join our new commenting forum
Join thought-provoking conversations, follow other Independent readers and see their replies