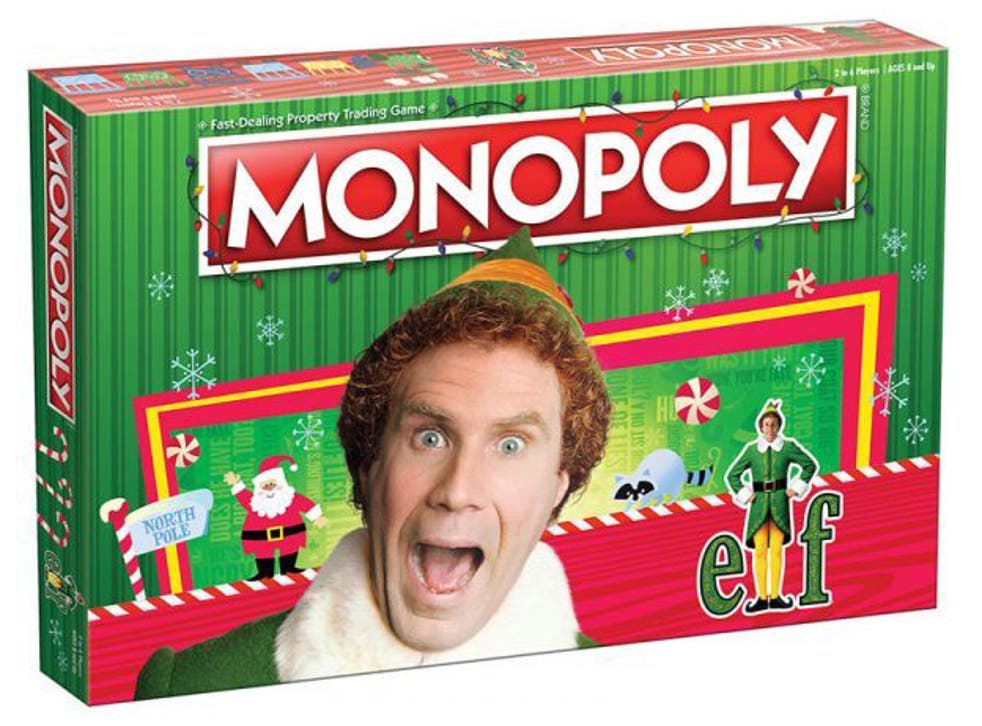 Elf-themed Monopoly released ahead of Christmas
Pick up a Christmas Cheer card and make your way around the board on Santa's sleigh
A Monopoly board game inspired by the classic festive Will Ferrell film Elf has been launched in the lead-up to Christmas.
Anyone who's seen the 2003 comedy Elf will know just how excited Buddy the Elf gets over anything remotely related to the Yuletide season.
So one can imagine the childlike character jumping for joy at the prospect of having a Monopoly board designed after his adventure in the Big Apple.
The Elf-themed Monopoly board, created by games and puzzles developer The Op, otherwise known as Usaopoly, has been reimagined to feature memorable characters, locations and quotes from the film.
Founded in 1994, Usapoly became the first publisher to license Monopoly from Hasbro to create different versions of the 85-year-old board game.
There are six festive tokens to choose from when making your way around the Elf Monopoly board: Santa's sleigh, a polar bear cub, a mailroom coffee mug, Santa's bag, a Jack-in-the-box and maple syrup – a particular favourite of Buddy's.
The Community Chest Cards have been renamed the Christmas Cheer cards, while the Chance Cards have been renamed the Christmas Spirit cards.
The types of properties that can be placed on locations have also been renamed to keep in line with the New York set, with Houses being renamed Apartments and Hotels being renamed Skyscrapers.
On top of that, the traditional railroad spaces have been replaced with Candy, Candy Canes, Candy Corn and Syrup.
"Join Buddy the Elf in the magical land of New York City, and relive his adventures as he explores new places, finds his father, and saves Christmas with Santa," The Op states.
"Celebrating the classic holiday comedy, this custom edition of MONOPOLY will have you collecting and trading wonderous landmarks along the path of Buddy's journey, like Santa's Workshop, Gimbel's Toy Department, and the Lincoln Tunnel."
The game retails at $39.99 (£30.99), and is available to purchase from The Op's website in the US.
For customers hoping to purchase the game from the UK, it is currently sold out on Amazon.
Join our new commenting forum
Join thought-provoking conversations, follow other Independent readers and see their replies