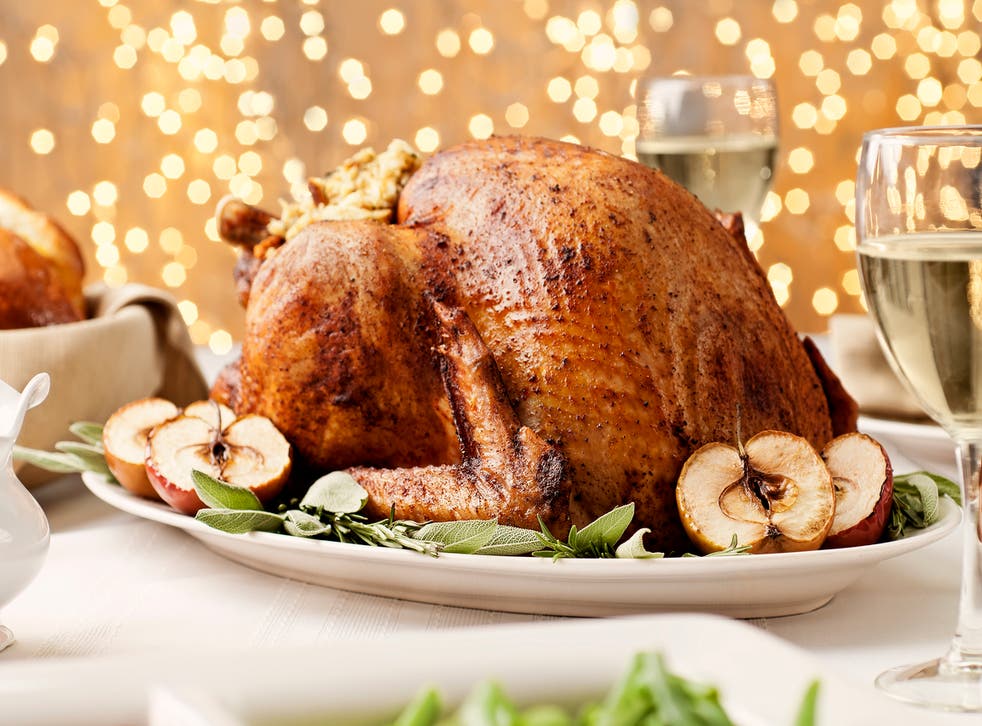 Christmas 2017: What foods vegans miss most during the festive season
Pigs in blankets aren't even top
Rachel Hosie
Thursday 23 November 2017 17:00 Comments
One of the absolute best things about Christmas is, without a doubt, the food.
Mince pies, obscenely huge roast dinners with all the trimmings, chocolate at 9am, creamy, boozy beverages - it's undeniably the most delicious time of the year.
Spare a thought then, for the vegans. And especially the vegans who were once omnivores and so know what they're missing.
A new survey by Waitrose has now revealed which festive foods vegans miss most after turning to the plant-based way of life - and the results are genuinely surprising.
Meats
Despite it being considered by many to be, well, an inferior roast, it turns out turkey is the Christmassy delight most missed by people who've given up animal products, with 24 per cent of them naming it top.
This is swiftly followed by beef for 22 per cent of participants in the study and goose for 18 per cent.
Clearly the meat cravings don't entirely disappear when you go vegan then.
Trimmings
Unsurprisingly, the poll of 250 people found that the humble Yorkshire pudding is the most missed Christmas dinner trimming, being the top choice for 17 per cent of people.
More shockingly, however, the Christmas food of the Gods AKA pigs in blankets are only 12 per cent of vegans' most missed Yuletide treat.
Gravy comes in top for 10 per cent of people (although of course vegan gravy is possible).
Sweet treats
From your daily Advent calendar treat to chocolate oranges and tins of Quality Street, chocolate tastes better at Christmas because it's infused with festive magic. True story.
It's also the festive food most missed by one in ten vegans. At least you can get some pretty decent vegan chocolate these days.
There are now over 542,000 people in the UK following a vegan diet and each winter there are over 27,000 Google searches for 'vegan Christmas dinner'.
And some vegans are dealt a pretty tragic hand when going to non vegan friends or family members' houses for Christmas day.
The most disappointing meals vegans have been served at Christmas include beans on toast, bread and vegan chocolate spread, and just plain sprouts, carrots and butter beans. So sad.
But the best dishes vegans have been served include a homemade vegan-friendly Christmas chocolate log cake, a vegan wellington that included vegan pastry and a savoury filling, and a cashew nut and mushroom pie with puff pastry, thick mushroom gravy, herbed roast potatoes, sprouts, peas and glazed parsnips.
Even meat-eaters might be able to get on board with those. Alongside the meat, pigs in blankets and Yorkshire puddings, of course.
Register for free to continue reading
Registration is a free and easy way to support our truly independent journalism
By registering, you will also enjoy limited access to Premium articles, exclusive newsletters, commenting, and virtual events with our leading journalists
Already have an account? sign in
Join our new commenting forum
Join thought-provoking conversations, follow other Independent readers and see their replies