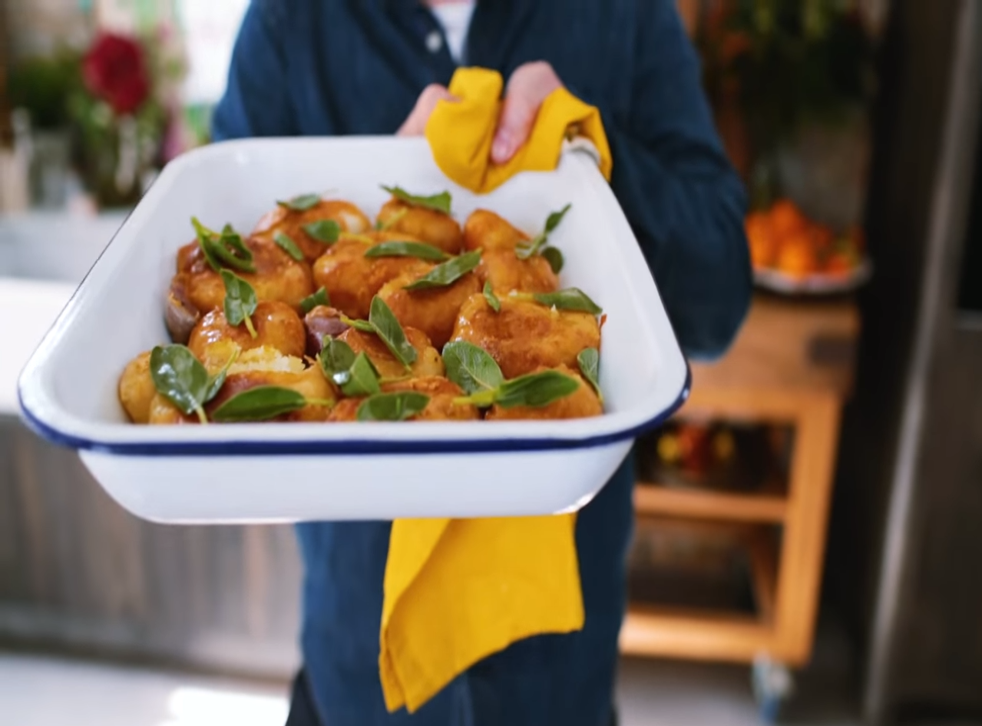 Jamie Oliver shows how to perfect Christmas roast potatoes
Those spuds have never tasted so good
Christmas is the most wonderful time of year… but for many people, it's an incredibly stressful time too.
One of the biggest pressures of the big day is serving up a delicious meal that all the family will enjoy.
Any nuggets of advice to make Christmas preparations slightly more relaxed are very welcome, which is why Jamie Oliver decided to share his top Christmas cooking hacks.
In a video posted on his YouTube channel, Oliver revealed his go-to hacks for tasty festive food.
He went into detail demonstrating how to make crowd-pleasing cranberry sauce, delightful pigs in blankets and glorious gravy.
However, perhaps most importantly of all, Oliver showed his followers how to perfect the fan favourite side dish - golden roast potatoes.
After the roast potatoes have been parboiled, tossed in a little bit of butter and olive oil and roasted, it's time to put Oliver's tricks to work.
The first step is to find a flat utensil like a masher and lightly squash the top of the potatoes.
Oliver explains how doing this creates a greater surface area for crispiness on the potatoes and allows the insides to puff out a bit.
This may seem unorthodox at first, but as Oliver claims: "Once you've done this, you will never go back."
Next, place pieces of sage on top of the roast potatoes before putting them in the oven for 10 minutes.
Doing so will accentuate the flavour of the herbs and the potatoes.
For the finishing touch, spritz your roast potatoes with vinegar when they come out of the oven.
The vinegar will evaporate immediately, giving the roast potatoes an incredible flavour that will please all of your guests.
Oliver signs off from the video on a positive note, with the wish that his tips can help alleviate any Christmas stress coming your way.
Join our new commenting forum
Join thought-provoking conversations, follow other Independent readers and see their replies