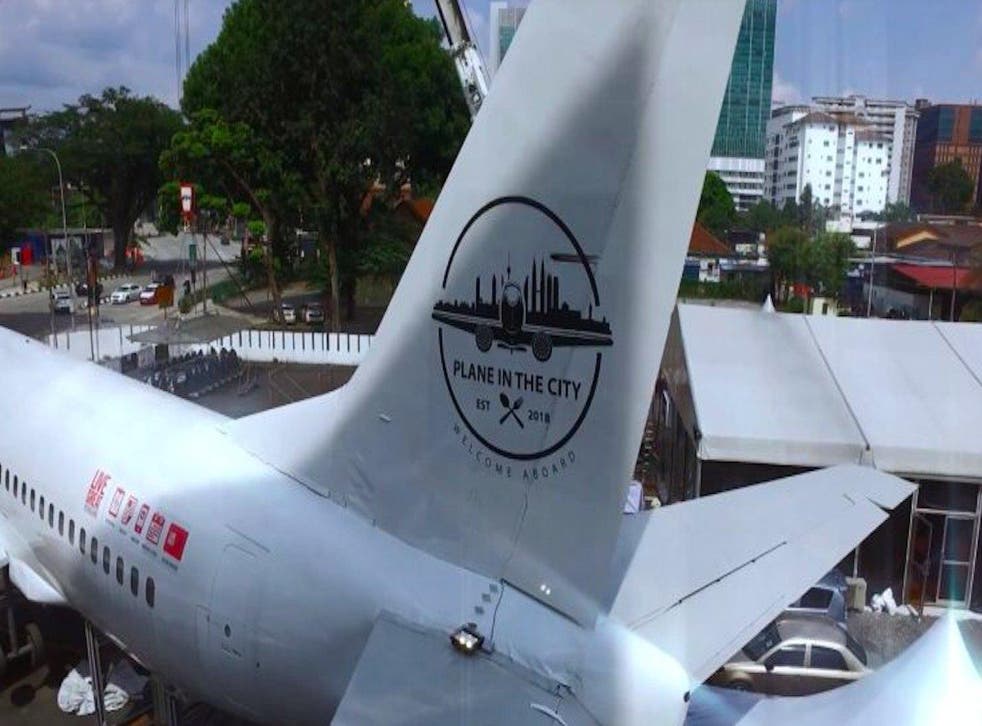 Malaysia just opened a fine-dining restaurant in a converted Boeing 737 — here's a look inside
Fine dining in Malaysia has reached new heights.
Malaysia now has its first restaurant in an actual airplane, Plane In The City, right in the heart of Kuala Lumpur.
Launched on April 25, the plane is based in the trendy Bukit Bintang district, and is open on weekdays and weekends, usually in the evenings.
'Passengers' will be served three-course fine dining meals, and just like an actual airplane, the food available comes in three categories: Economy Class, Business Class and First Class.
First class is the most expensive option of course, at a price of £186 (RM999), while Business and Economy meals are priced at RM399 and RM199 respectively.
Each class has its own incentives, but the First Class package comes with a stay at 5-star hotel Le Meridien, whose chefs are also the culinary minds and creators behind the different meals available.
The food is not the only aspect of an airplane that customers will be able to experience though.
With sessions held twice a day, the airplane's "passengers" will be able to visit and take photos in the cockpit, and take part in a "Wing Walk", which provides the chance of walking on the wing of the Boeing 737 plane.
One individual session lasts for about an hour and a half, and a maximum of 20 people are allowed per session. Private sessions are also available with advanced booking.
Unfortunately for all the single people out there who would like to fly solo, you'll have to find a partner to board the plane with you. One social media user lamented that the minimum number of people required for a reservation stands at two.
Notable celebrities and social media influencers like Ryzal Jaafar, Yasmin Hani and Nadia Brian have been spotted on the plane.
So while you might not be getting a bird's-eye view of the city, there is a chance you could be rubbing shoulders with Malaysian celebrities on board.
Read more:
• Fifteen sentences your interviewer does not want to hear
• I flew 16 hours nonstop on one of the world's busiest international routes in economy class — here's what it was like
• 16 skills that are hard to learn but will pay off forever
Read the original article on Business Insider UK. © 2018. Follow Business Insider UK on Twitter.
Join our new commenting forum
Join thought-provoking conversations, follow other Independent readers and see their replies