The Independent's journalism is supported by our readers. When you purchase through links on our site, we may earn commission.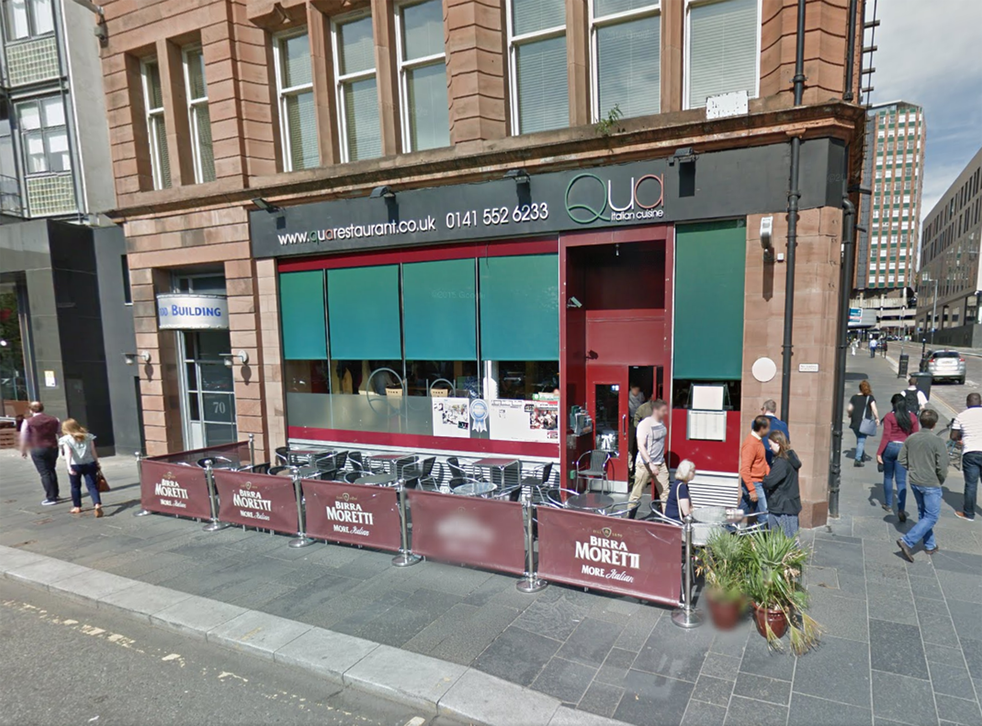 Restaurant boss hits back at 'obnoxious, ignorant and incorrect' TripAdvisor review
A restaurant owner has responded to a negative TripAdvisor review by labelling the visitors "obnoxious, ignorant and incorrect" in an epic comeback.
One customer left a scathing review of the Qua Italian Restaurant in Glasgow on the travel planning and booking site, describing it as an "average experience all round". The review criticised the "poor quality" of food and "unnecessary attitudes" during service.
It reads: "The whole experience was embarrassing and they made us feel uncomfortable. There were no apologies but didn't ask us to pay for what we had."
But Paolo Martone, whose restaurant is ranked 30th out of 2,174 in the Scottish city, had a very different perspective on the evening.
He wrote: "I could spend hours listing all the various ways you (Ravioli ai Funghi Porcini main course) and the guy sitting opposite you (Filetto Rossini main course) were obnoxious, ignorant and incorrect on every single possible level imaginable."
The Italian restaurateur continued: "May I explain that that the only apology required (not that it'll be forthcoming of course) is from you to my hardworking, experienced and talented kitchen team who have done such a wonderful job for me in the last 9+ years that I and my family have a great business because of them."
Tripadvisor reviews: Seven of the funniest

Show all 7
Mr Martone claims he refused to accept payment from the diner, even running out into the street to return a £10 tip left on the table. "[It] would have left me feeling 'unclean'" he said.
"Your Ravioli ai Funghi Porcini is a truly gorgeous dish which in the past few months our Head Chef has been hand-making, have been the most well-received dish in our 9+ year history," he concluded defiantly. "The standard of your food was excellent. The customer is not always right."
Register for free to continue reading
Registration is a free and easy way to support our truly independent journalism
By registering, you will also enjoy limited access to Premium articles, exclusive newsletters, commenting, and virtual events with our leading journalists
Already have an account? sign in
Register for free to continue reading
Registration is a free and easy way to support our truly independent journalism
By registering, you will also enjoy limited access to Premium articles, exclusive newsletters, commenting, and virtual events with our leading journalists
Already have an account? sign in
Join our new commenting forum
Join thought-provoking conversations, follow other Independent readers and see their replies