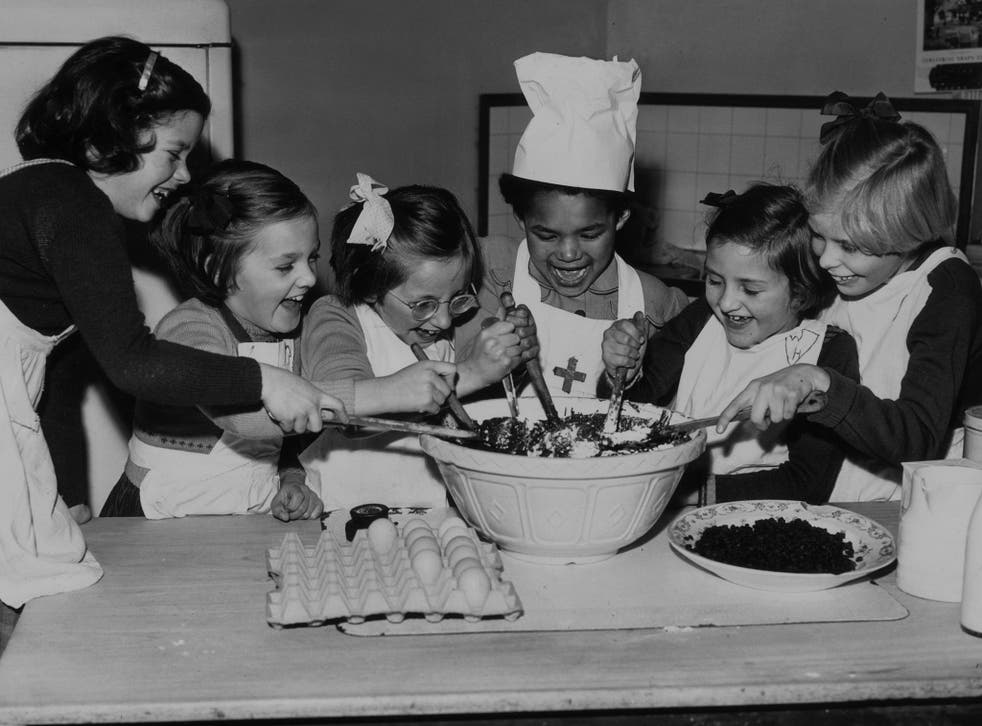 Stir-Up Sunday: Royal Mint to revive age-old Christmas pudding tradition by giving away 2,015 sixpences
The Royal Mint has announced plans to give away 2,015 free sixpence coins in an attempt to revive the age-old tradition of "Stir-Up Sunday".
In hopes of encouraging more people to take part in the tradition, the collectible Christmas coins come with a specially-commissioned Christmas Pudding recipe, courtesy of the Opera Tavern in London.
Stir-Up Sunday falls on the last Sunday before the advent, and its routes can be traced to a bible passage reading: "Stir up; we beseech thee, O Lord."
Observation of this day dates back to Victorian times, and is traditionally the day when Christmas puddings are made, giving it time to mature before Christmas day itself.
Those who do take part in the activity can share their experiences and photos on social media by using the hashtag #stirupsunday.
In Christmas tradition, sixpence coins are added and cooked inside a Christmas pudding. It is believed to bring good luck to whoever finds it on their plate on Christmas day.
And the director of the Royal Mint's commemorative coin team, Anne Jessopp, told The Mirror: "The Royal Mint wants to help preserve some of the UK's unique Christmas traditions and making a pudding complete with a lucky sixpence is a key one.
"By giving away 2,015 of our lucky Christmas sixpences we hope to encourage families to get together this Stir-Up Sunday on 22 November, and once again include pudding-making as part of their traditional Christmas festivities."
The sixpence coin, also known as a tanner or sixpenny bit, was first minted during the reign of Edward VI in 1551. Aside from being part of Christmas tradition, it is also part of the wedding tradition that goes: "Something old, something new, something borrowed, something blue and a silver sixpence in her shoe." A sixpence in the bride's shoe is a good luck wedding gesture and is customarily placed there by the father of the bride as a token of prosperity, love and happiness in her marriage.
To register for a free Royal Mint Lucky Christmas Sixpence coin and download their Christmas Pudding recipe, head to their Stir-Up Sunday page.
Join our new commenting forum
Join thought-provoking conversations, follow other Independent readers and see their replies